1.) Peppers Keeps Going and Going and ...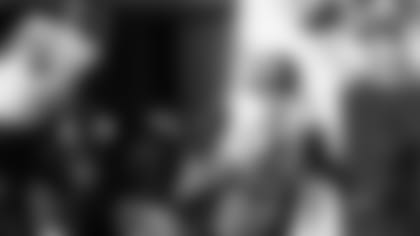 Raise your hand if you expected Julius Peppers to have THIS much of an effect in his second stint with the Panthers.
If your hand is up, you're either lying or you should go buy a lottery ticket.  
In his seven seasons away from Carolina, Peppers averaged nearly nine sacks a year. But after turning 37, the one-year deal he signed this spring didn't create big headlines outside the Carolinas. Probably because folks figured he was bound to slow down eventually. 
Eventually still hasn't arrived.  
Sunday in Tampa, the ageless defensive end improved what was already a Hall of Fame résumé. A strip-sack of Buccaneers quarterback Jameis Winston gave Peppers the 151st sack of his career, vaulting him past Chris Doleman for fourth most all-time.  
"Eh," Peppers said with a shrug when asked what the accomplishment meant to him. "That's how I feel, really.  
"When I hang them up one day, I'll look back and I'll be like, 'Dang, that was pretty nice. That's a pretty big accomplishment.' But right now, I'm in the midst of it and I don't have time to celebrate." 
If you know much about Peppers, you know he wasn't just being blasé because it sounded cool. Indifference to personal achievements is as much a part of him as rushing quarterbacks.  
What may be more impressive than his longevity is his consistency. Sunday's sack put Peppers at 7.5 for the season, marking the 15th time he's reached at least 7.0 sacks in his 16 seasons.  
"He's a beast, just a freak a nature," said fellow defensive end Charles Johnson, who helped convince Peppers to rejoin the team that drafted him. "I'm just glad he came back to us.  
"To do it at a high level for so many years, not everybody can do that. When you got guys on your team like that, you try to keep them around as long as possible." 
With the way Peppers is playing, and the way the Panthers are judiciously spending his snaps, there's a decent chance his swan song could turn into something longer than a one-year thing. On pace to break his single-season high for sacks (14.5, 2008), he'd be the most likely candidate for Carolina's first half defensive MVP despite his limited playing time.  
And for now, Peppers still seems impervious to Father Time. 
"I continue to come to work and I don't think I'm bigger than the game or bigger than being coached. I come in every day trying to get better. And it's not all me. It's (defensive line coach Eric Washington), it's the rest of the D-line, we're all doing this thing together," said Peppers, who wore a captain's patch during Sunday's game and who was awarded a game ball after it.  
"Right now I'm more excited about us getting a road win because this was really important for the team. I'm not trying to diminish the other stuff that happened because that's a big deal, but more important is what's going on in this locker room. Everybody contributed today and everyone did their part." 
---
2.) Opening the Flood Gates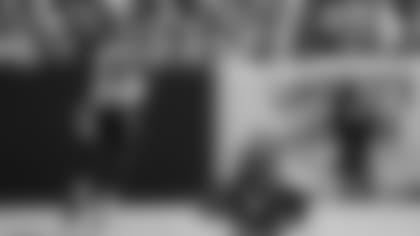 NFL clichés become clichés because they're often true. 
For example, "turnovers come in bunches" has recently become a popular phrase in the Panthers' locker room. Not because they had forced a bunch, of course. 
"That's one of the things that we haven't done well is get takeaways," linebacker Thomas Davis said. 
So the three they created Sunday certainly qualified as a bunch. 
First, Carolina came into the day with just four takeaways in seven games. Only the Falcons (three) had fewer this season. And consider this: The Panthers failed to force a turnover against the Bills, Saints, Patriots and Bears. From 2015-16, Carolina combined for just four takeaway-less games. 
The most concerning stat, though, was the interception column. That had been stuck on one ever since linebacker Luke Kuechly picked off 49ers quarterback Brian Hoyer early in the second half of the season opener. Finally, after the Panthers faced 216 passes without an interception, cornerback Captain Munnerlyn started a sequence that snapped the slump. 
"The running back scanned and picked up (Davis) instead of me," Munnerlyn said of his blitz early in the fourth quarter. "Jameis (Winston) stepped up in the pocket, and all I did was just reach.
"Coach (Washington) always tells the D-line, 'Reach, reach.' I just reached out and got a hand on him." 
Which turned Winston's pass into an opportunity for safety Mike Adams. 
"That ball looked like a balloon just floating in the air. I was straining to get to it, and I just made the diving catch," said Adams. 
On the Bucs' next drive, the Panthers picked off another pass following a blitz from Davis and a perfect read by Kuechly.
"We talked about a couple routes like that all week. It's fun when everything kind of works together."
---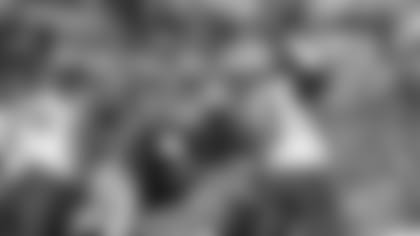 It hasn't taken Winston long to lead a transformation of the Bucs' offense, a unit that entered Week 8 with the league's top-ranked passing game. But the Panthers made life miserable for the top pick of the 2015 draft, who had one of the worst games of his career.  
"I think the wind was the main factor in the passing game," said Bucs coach Dirk Koetter of a breeze that hovered around 15 mph for most of the game. "Jameis did take a shot early in the fourth quarter and he was hurting a little bit after that, I thought he might have to come out. But, he stayed in."
Winston, who banged up his shoulder against the Cardinals in Week 6, still managed to throw for 384 yards and three touchdowns in Buffalo last week. It was a Bucs' record fifth straight game of more than 300 passing yards, a streak that came to a grinding halt Sunday. 
"No, we are NFL quarterbacks," Winston said when asked if the breeze was to blame for a paltry line that included just 210 passing yards, two interceptions and 49.2 passer rating. "We've got to be able to throw in the wind."
Maybe the wind was a factor. Maybe Winston's shoulder was hurting. Whatever the reasons, he was just a bit off from the start. 
"They played well, but not well enough for us to have three points," said Bucs' top wideout Mike Evans, who had just one catch for 14 yards through the first three quarters. 
And maybe, the Panthers had something to do with holding the Bucs to three points, the fewest in the Winston era? 
"I knew he was going to make some plays, but I had to make more than he did," cornerback James Bradberry said after spending most of his day covering Evans. "I feel like I did that. He's a great receiver, and I was ready to match that." 
---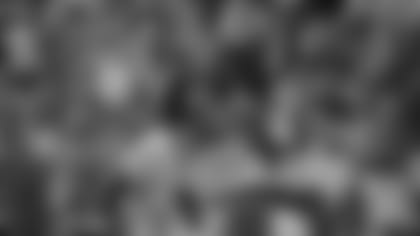 A week after Carolina's offense wasted a dominant performance by the defense, Cam Newton![](/team/roster/cam-newton/a9ff8c76-7a6a-4e1a-9e9a-b72aff45deb4/ "Cam Newton") and Co. made enough plays to get off the road game with a win. But the trip to Tampa didn't do much to inspire confidence that things are ready to click offensively. 
"Defense played exceptional," Newton said. "They just created a lot of turnovers that we needed as a team just for the moral, just played very stingy. Offensively, it took us a while to get going, but we're going to have games like this."
But there are still too many games like this. The Panthers looked like world-beaters with a 17-play, 82-yard touchdown drive late in the first quarter, yet in their nine non-scoring drives, they totaled just 83 yards. 
"When it breaks down, it doesn't look good," head coach Ron Rivera said. 
Midway through the fourth quarter, the Panthers' longest play from scrimmage was a 20-yard run by Newton, another disappointing stat for a team that had just one play of more than 20 yards in its past two games. But then Newton lofted a pass to wide receiver Kelvin Benjamin, who used his 6-foot-5 frame to box out 6-1 cornerback Justin Evans for a 25-yard touchdown. 
"It was just a one-on-one situation with him … and he just made an unbelievable play," Newton said before revealing how heavy Benjamin's heart was throughout the game.
"I know it was extremely tough, and I'm pretty sure he wouldn't want me to share it, but it's extremely tough for him right now going through a stage where it's really his first time playing in Florida with the loss of his mom," Newton continued. "I was praying for him all game just that he would keep everything in a row.
"He's a person that's an unbelievable teammate. He comes to work each and every day. He may not be the talkative person all the time, but I guarantee you, when you want people in your foxhole, Kelvin Benjamin is the person that you want." 
---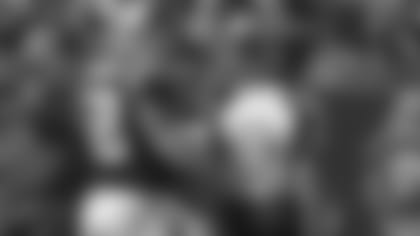 If Davis gets a letter from the NFL this week, he'll be ready. 
"If I get fined, I'm definitely going to appeal it," he said.
Davis was called for unnecessary roughness early in the second quarter after a helmet-to-helmet hit on wideout Adam Humphries. But it wasn't intentional, and according to Davis, it was unavoidable. 
"I aimed lower than the guy, the guy's shorter than me. I clearly didn't feel like it was a dirty play," Davis said. 
"Even some of their guys didn't feel it was a dirty play."
And the official didn't even see it? 
"The explanation was he heard helmet to helmet," Davis said, "which is the craziest thing I've ever heard a ref tell me." 
---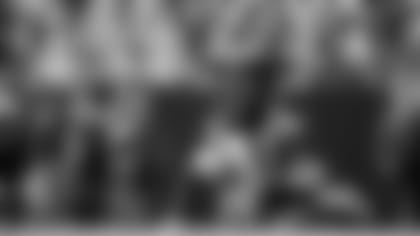 The breeze that Koetter believed affected Winston figured to wreak havoc in the kicking game. But Graham Gano hit his only field goal, a 28-yarder shortly before halftime, and Tampa Bay's Patrick Murray also went 1-for-1, booting through a 41-yard attempt in the third quarter. 
Both punters were solid, too, especially Carolina's. 
"I think Mike Palardy did an excellent job of punting the ball," Kuechly said. "When they start backed up as much as they did with Mike killing the ball like that, it makes our job a lot easier."
Added Rivera: "(Palardy) didn't let the wind bother him. He did a very nice job controlling his punts. In the third quarter he flipped the field big time for us."
That third quarter flip came in a 10-3 game, with the Panthers punting from their 41-yard line. Palardy's kick landed inside the Bucs' 15 before going out of bounds at the 9. 
"I always say that punting is the first play on defense," he said. "I can't say it was easy; it was definitely tough. The wind was howling, and in pregame, balls were all over the place. 
"Nobody wanted to punt into that wind – that's tough. I think what made my job as a punter and our job as a coverage unit easier was we knew the ball had to go in this direction." 
That direction was toward the Bucs' sideline, which was where the wind was blowing – for the most part. So in a way, Palardy used the conditions to his advantage. And a little luck didn't hurt. 
"There were a couple fortunate bounces," said Palardy, who averaged 50.4 yards on seven punts, with four of those landing inside the 20. "Sometimes they go your way; sometimes they don't go your way. Thankfully, they went our way today."