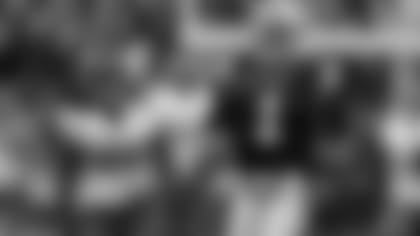 After he was chased down during a 69-yard run four weeks ago, Cam Newton shared a story about one of his buddies named Deshaun. 
"You know it," Carolina's quarterback said with an embarrassed shake of his head.
And Deshaun wasn't the only one having fun at Newton's expense. 
"First I was thinking don't get caught, but then Cam always gets caught," said linebacker Thomas Davis, who's had a noisy but playful back-and-forth with Newton for years.
"Then I was thinking hold onto the football. Trae Waynes, the kid is super fast. He was able to run him down, and he almost got the ball out, but Cam did a great job holding onto it." 
Which in itself is a neat nugget.
Newton may be missing the finishing speed on his long runs, but he has the awareness to peek a live glance of himself on the big Bank of America Stadium video board. That helps him see when a closing defender is about to try to knock the ball out from behind. 
"I use all elements given to me," Newton said. "Jumbotron, people's reactions, crowd noise, teammates screaming." 
One of those teammates may have been Devin Funchess, who watched Newton's run from the sideline.
"He's still slow," said Funchess, who races Newton daily on the practice field. "He's got to work on his speed in practice."
But maybe everyone's being too hard on Newton. That he was tackled just before the two-minute warning actually worked out in the Panthers' favor.  
"It was very strategic, when I think back," Newton joked. "If I would have scored, they would have all of their timeouts still. So I just felt like, let me just put this car back in third gear, force them to use their timeouts." 
In all seriousness, Newton did set another record, becoming the first quarterback in the Super Bowl era with two 60-plus runs in a single season. Then he set another record … of sorts. 
"I have never seen anybody with one, NFL, NBA, baseball. Nobody has seen a brimless hat. So, I wanted to put the first one behind the scenes. You saw it here first. Cam Newton. Brimless hat."
---
2) McCaffrey's self-critique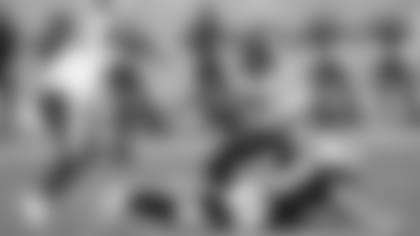 Thanks mostly to Newton's 62-yarder and Jonathan Stewart's 60-yard touchdown, the Panthers cracked 200 rushing yards for the third time, their most in a single season since 2009. 
Back in Week 7, Carolina's run game was stuck in the mud and ranked 22nd. Seven games later, they've shot all the way up to 5th. And it was the resurgent run game that helped the Panthers grind out their ninth win. 
"Probably the biggest thing is 'Keep Pounding,'" head coach Ron Rivera said when asked what he told his offense after Minnesota evened things up at 24. "That is our mantra around here, and that's pretty much all we talked about. 
"We got the ball back; we have an opportunity, we can grind it out and get into field goal position. We felt we could run the ball in certain situations. I don't know if you noticed, but we came out and ran the ball. We didn't throw a pass in that entire last drive."
Newton's long run was the second of five runs on the game-winning drive, but the first was notable because of who it went to. Christian McCaffrey picked up five yards on first down just 100 seconds after a slightly high pass from Newton went off McCaffrey's hands and turned into a Vikings' interception. 
"It's an unacceptable play on my part," McCaffrey said. "I can't put my teammates in that position, so that's on me." 
"That was huge because it was the ultimate team game," said McCaffrey, who was limited to 53 total yards on 11 touches. "It was great to see that because it bailed me out."
---
While the run game tore up Minnesota's second-ranked rushing defense, the Panthers didn't have much success in the air. Newton completed just 13 of his 25 passes for 137 yards, tied for his third fewest in a win. 
Surprisingly, Carolina's leading receiver was Damiere Byrd, who had only two career receptions before Sunday. 
"I haven't had that many catches in a game since college," said Byrd after catching five balls for 37 yards. "So it's been awhile."
1,527 days to be exact. The last time Byrd had five catches in a game, it was during a South Carolina win over Kentucky in 2013. 
Byrd's biggest play was a 21-yard catch-and-run on third-and-3 early in the third quarter. Five plays later, the Panthers improvised their only touchdown toss. 
"I saw the void in the defense," Funchess said. "I made eye contact with (Newton) and told him just throw it over there."
Sounds easier than it was. 
"I made a couple eye contacts with a couple of people, defense included," said Newton, who magically avoided pressure before heaving an 18-yard toss toward the end zone. "Everything that I was told not to do, I did, (like) throwing across your body." 
So that wasn't drawn up. Neither was the catch of the day. 
"I was hoping (Newton) would bang it but he kind of lobbed it up. So I was like, 'Well, I have to go get it,'" said Brenton Bersin, who caught his only target while being upended by Vikings safety Andrew Sendejo. 
"When I went up to get it, I knew when I got hit I was going to flip," Bersin said. "I was just like, 'Please don't land directly on my neck.' It kind of hurt, but I'm good. It would have hurt more if I would've dropped it." 
---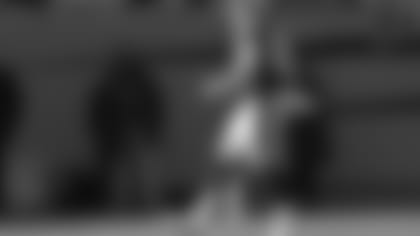 What was maybe even more surprising than Byrd leading the team in receptions was Greg Olsen finishing without one despite playing all but five offensive snaps. 
Two weeks after his initial return from a broken foot was cut short against the Jets, the Pro Bowl tight end gave the home crowd a big scare when he limped off early in the second quarter. But Olsen returned for the Panthers' next drive after trainers wrapped some extra padding around his foot. 
"He actually got rolled on a little bit. That's why he came off earlier and he is fine," Rivera said. "I think the thing I'm concerned about is we have to get him back into the mix a little bit more as far as our passing game. He is too valuable a weapon for us not to use. As we gain more and more confidence in him being back, his role will expand." 
Olsen saw just one target and finished without a catch for the first time since the 2011 season finale. But while Newton said, "Greg wasn't the happiest camper on the sideline," Olsen claimed otherwise. 
"You don't just jump in after 10 weeks and pick up where you left off. I knew I needed to get in there and get my legs under me a little bit, and I think I was able to do that," Olsen said. "I told the guys last night, 'I've got one goal for this game: I want to be on the field for victory formation.' That means I played the whole game and we won. Anything else that happens in between, I don't care. 
"I got my one wish. Hopefully each week I'll keep getting better, just keep doing more and doing more."
---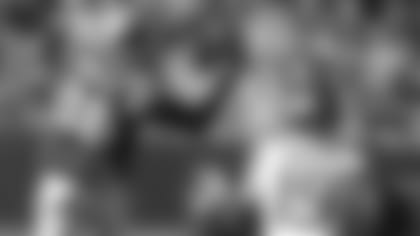 Daryl Worley got the corners off the schneid early, picking off an underthrown pass from Case Keenum to Adam Thielen on Minnesota's opening drive. 
"It was an erratic throw thanks to the D-line being able to get there and get pressure on him, and I just made a play on the ball," Worley said. "That's what we emphasized this week is we have to take the ball away from this offense and limit their chances to score."
James Bradberry doubled Carolina's corner interception total in the fourth quarter when wideout Stefon Diggs bobbled a pass at the Panthers' 25-yard line. 
"We're trying to get more now," said Bradberry, who had two picks as a rookie. "We're hungry now. We still have three games left, so anything can happen."
---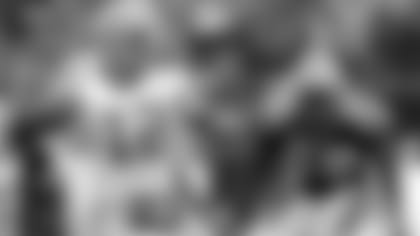 Because the winless Browns couldn't hold onto a 14-point lead in an overtime loss to the Packers, next Sunday's game at Bank of America Stadium could be quite interesting. 
"I'm sure all week there will be a lot of talk about that, and rightfully so. He's special," Olsen said of Green Bay quarterback Aaron Rodgers, who's expected to come off injured reserve to face the Panthers as long as he's medically cleared. 
"They're fighting for their playoff lives, too. A whole bunch of us kind of jumbled up here trying to jockey for spots. They're going to come in here and give us everything they've got. I'm assuming he'll play, but that'll be the defense's problem." 
Cornerback Captain Munnerlyn is well aware. 
"He's one of the best, man," said Munnerlyn, who went 2-4 against Rodgers while with the Vikings the past three seasons. "He's a guy that can turn it on, and when he turns it on, he's hot. He's hot as fire. So I wouldn't say he'll be rusty at all. He's probably been doing stuff in practice and he's probably been studying us already."
If the Browns had held on, the Panthers would probably be facing a matchup with Packers backup Brett Hundley. Instead, they'll likely get the two-time NFL MVP.
"Aaron Rodgers is a guy that is a potential league MVP whenever he's healthy and he's on the field," linebacker Thomas Davis said. "As a defense, you want to play the best, and Aaron Rodgers is a guy that we consider one of the best. We know if he's back on the field they're a different team."