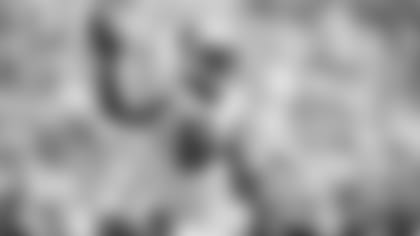 Which player not named Cam Newton can the Panthers least afford to lose?
Over the past few years, that debatable question could be answered with names like Jonathan Stewart, Kelvin Benjamin, Ryan Kalil and Luke Kuechly. And Carolina has lost each for a significant chunk of time.
The Pro Bowl tight end is facing a multi-game absence after he broke his right foot early in the second quarter of Sunday's home-opening win against the Bills.
Afterward, Newton tried to stay positive.
"We won't miss anything," he said.
But Ed Dickson was more realistic.
"You can't replace a guy like that," he said. "We practice for worst-case scenarios, but to see it happen in real life is unreal."
No tight end had ever recorded three consecutive 1,000-yard seasons until Olsen, so Dickson's right. There's no replacing the player who paced the Panthers in receiving yards over each of the past four seasons. And unless interim general manager Marty Hurney makes a trade, it's up to Dickson to play a big role as the de facto No. 1 tight end.
"I've been around this league for a long time, and things I do well are just going to elevate," the eighth-year veteran said. "If that's pass-catching, if that's blocking, if that's anything.
"I've had 50 catches in this league before (with Baltimore in 2011), but I don't compare and contrast myself to a guy like Greg Olsen. He's a special talent. He's a one-of-a-kind talent. I bring a talent that Ed Dickson brings to the table and that's a guy that's going to be durable, he's going to do what they say and run the offense like a Greg Olsen."
Behind Dickson, there's Chris Manhertz, a project who's quickly developed into a stout blocker. But the former college basketball player has just one career catch – a 10-yarder against Atlanta in Week 16 last season.
"I'm ready," Manhertz assured. "I think it's all about opportunity. You get a chance to go out there and make plays; it's on you. It's next man up."
The Panthers also have a couple of options on their practice squad. But it's unlikely rookie sixth-rounders Alex Armah and Bucky Hodges, who was added last week after he was released by the Vikings, are ready to contribute much just yet. Or maybe the Panthers will call someone like free agent Gary Barnidge, who Hurney drafted in 2008.
Whether they keep Olsen on the active roster or place him on temporary injured reserve, the Panthers should get Olsen back sometime this season. But for now, they have to answer part of a question they hoped they'd never have to face.
"I would say we're raw right now," Dickson said when asked to describe the tight end group without Olsen. "We've got a little veteran leadership with myself, we've got young guys and I'm pretty sure they're going to add a little bit more depth.
"But there's no replacing a guy like Greg Olsen. I'm going to say that for probably the fourth time. There's no replacing a guy like that."
---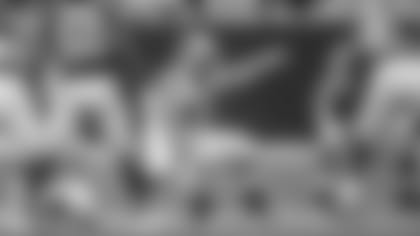 Remember how the Panthers turned in a completely clean injury list Friday?
Yeah, life in the NFL rarely stays that good.
About seven hours before Olsen limped off the field, fellow Pro Bowler Ryan Kalil woke up with a sore neck. The center then showed up at the stadium hoping to play, but when things didn't get better in pregame, the Panthers pulled the plug.
"I didn't know anything about it, and then we came in, and they said, 'You're up,'" backup Tyler Larsen recalled. "I literally had 20 minutes."
Guys like Larsen will tell you they always prepare to play. He would've had even less time to get ready if Kalil was injured during the game. But as Newton said, this was "weird" since Kalil went through his normal warmup routine.
At first watch, it appeared Larsen again held his own in his sixth-career start. But Kalil is elite at diagnosing pressures at the line, a trait the Panthers could've used against the heavily blitzing Bills.
"We missed Ryan," head coach Ron Rivera admitted. "It's tough. You wake up this morning, come in, and the first thing they tell me is he has a crook in his neck. They thought they might be able to work it out but unfortunately, they just couldn't.
"You like to have that steady, calm, cool hand in there, but Tyler played a heck of a football game."
---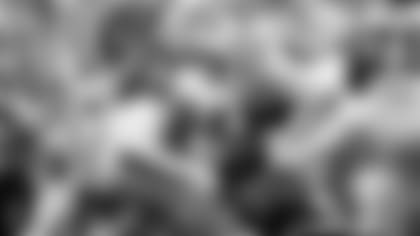 One of overshadowed storylines in Week 1 was how clean the offensive line kept Newton, who wasn't sacked by the 49ers.
He had a much tougher time against the Bills.
Buffalo got to Newton for six sacks, including two by defensive end Jerry Hughes, who beat Matt Kalil with a speed rush before breaking out a nasty spin move.
"As a left tackle, you will have plays when you will get beat," Kalil said. "Can't dwell on them. Otherwise, those guys will smell that and it will only get worse for you.
"Obviously, it bothers me. I don't want to give up a sack at all."
The Panthers felt they could beat the Bills over the top, but Newton never had a chance to uncork a deep ball.
"The unfortunate thing is they mixed up their rush a little bit and got some pressure on our quarterback before those routes came open," Rivera said before crediting the line for perfect protection during Newton's eight throws on the Panthers' final scoring drive.
"I thought the offensive line came together and blocked up front, did the things we needed to do to give ourselves a chance to kick that last field goal. That was big."
---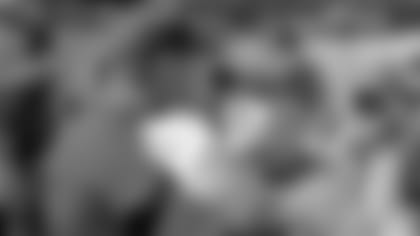 After the game, Newton did a 180.
"When you're going against a coaching staff that's oh-so-familiar with what you do, what you like to do, and pretty much has your own playbook at their disposal, that can become a challenge in itself," he admitted.
"Any time you're with a person multiple years, six years to be exact, he knows things that can ruffle the line's feathers."
Which Panthers defensive end Mario Addison also saw first-hand during his five seasons under McDermott.
"We knew he was going to throw the kitchen sink at us. We knew he was going to bring everybody," Addison said before joking, "He had people coming in off the sideline rushing. He was coming in trying to get the quarterback!"
But try as he might, McDermott didn't leave town with what he really wanted.
"They won the game. No moral victories here," he lamented. "That said, we knew the skill set of Cam Newton coming in and our coaches did a phenomenal job, I just helped in certain situations. I thought we pressured him, we confused him a little bit at times maybe and we did some good things."
---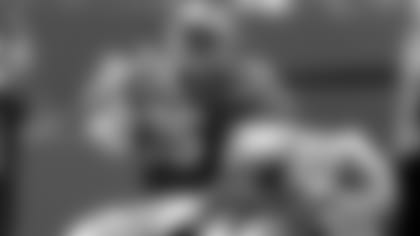 Defensively, the Panthers' game plan featured two main goals: don't let quarterback Tyrod Taylor escape the pocket on third down and limit the deadly cutback abilities of running back LeSean McCoy.
While Taylor did break free a couple of times in the second half, McCoy was mostly a non-factor. The Panthers almost made it look easy.
"It's much easier said than done," linebacker Thomas Davis assured. "He's created matchup nightmares for a lot of defenses. We knew what he was capable of coming in, but I think all in all we did a good job."
McCoy had some success as a receiver, catching six passes for 34 yards. But the five-time Pro Bowler had arguably the worst rushing day of his nine-year career.
McCoy's Fewest Rushing Yards

 Date
Opp
Att
Yds
Dec. 6, 2009
ATL
6
2
Jan. 3, 2010
DAL
1
4
Nov. 15, 2009
SD
3
5
Sept. 17, 2017
CAR
12
9
"It was exactly what I expected," McCoy said. "I am used to defenses stacking the box.
"I just did not play good. No excuses, I am out there, and I have to get the job done."
"We felt that we had to be very gap disciplined against him. When he went out into the routes, we had to make sure we had two, three guys coming to get him. We couldn't let him get out there on his own," Rivera said. "I thought we did a nice job with that."
"We've seen this guy rip defenses up and down the field many times. We had to keep him running lateral and don't let him get upfield. That's what we did. We all swarmed to the ball and limited him."
---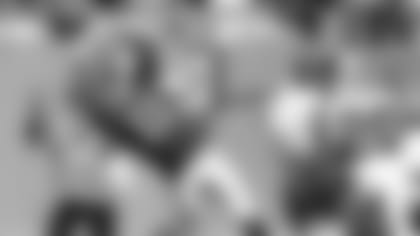 What were you thinking when you saw Taylor's fourth-down pass in the final seconds heading toward an open receiver? 
Imagine being cornerback Captain Munnerlyn, who was on the other side of the field. 
"Holy sh--," Munnerlyn said when asked what was going through his mind. "Hey, I'm just being real."
"In the back end we've got to do a better job executing," he said. "We can't allow a guy to run free like that. It could've been the difference in the game."
But how did Jones get open on such an important play? 
"I saw him throw it and I thought someone was going to be behind me," cornerback James Bradberry admitted. "That is my fault. I have to stay back. If he would have caught it, I would have been hurt. I probably would have cried. Fortunately, he didn't catch it." 
And that allowed Munnerlyn to complete his thought. 
"Whew! We dodged a bullet," he said. "It happens. It's football. You're not going to be perfect.
"But we can't let that happen. That could come back and bite you, so we've got to nip that in the bud and move on." 
View the top photos from Panthers vs Bills by team photographer Melissa Melvin-Rodriguez and second shooter Jamey Price.