When Ryan Kalil came to Carolina in 2007, the Panthers had made the playoffs just three times in their 12-year history. Eleven seasons later, Kalil and his club are in a much different spot. 
By locking up a postseason berth for the fourth time in their past five seasons Sunday, the Panthers tied the Packers and Seahawks for most in the NFC since 2013. 
"There's players that have played 13-plus years in this league that have never been to the playoffs, so it's huge," Kalil said. "It's important, it's a hard thing to do and I think it says a lot about our players, our staff and our management."
Every team's goal is obviously to win a Super Bowl. The Panthers haven't done that yet. But they have done enough in this stretch to say they've achieved their next-best goal: sustained success. 
The bulk of this current regime arrived in 2011 along with head coach Ron Rivera and quarterback Cam Newton. Before that, more-tenured players like Kalil and linebacker Thomas Davis helped lay the foundation. 
"Those guys are the heart and soul of the team and everybody revolves around them," linebacker Luke Kuechly said. "They set the tone for our culture and what we do here. So I think Coach came in here and did a good job, but we've always had those older guys that have done a great job for us and we're lucky to have good guys like that."
A list that also includes running back Jonathan Stewart, who the Panthers drafted a year after Kalil. 
"The culture here is definitely something that you don't find everywhere in the league," Stewart said. "Guys know how to win and how to win as a team. And today was definitely a team victory."
---
Yeah, Sunday's survival against the Buccaneers wasn't pretty. 
For starters, the defense struggled to stop quarterback Jameis Winston, who went 21-of-27 for 367 yards with one touchdown. Winston's 131.1 passer rating was the second-best of his career and just 0.5 from his best. 
"In my opinion, we played kind of slow. If we want to continue to win we've got to play better," defensive end Mario Addison said. 
"It really wasn't a big day for us. We left too many plays out there."
The defense did make some plays. They striped-sacked Winston twice and held Tampa Bay to one touchdown on six trips inside the red zone. But the Panthers failed to get off the field on six of the Bucs' 11 third downs. 
"We missed some opportunities to get off the field early, and we gave a couple of big plays over the top which we cannot do, especially going forward," Rivera said. 
Plus, Winston connected on five passes of 25-plus yards. 
"The big plays are something that we're going to harp on, something we're going to need to correct," safety Kurt Coleman said. "Because as you go into the playoffs, you can't have those big, big explosive plays and still give yourself a chance to win."
And Carolina missed too many tackles.
"We've got to play better, especially on the back end," cornerback Captain Munnerlyn said. "We've got to get off the field on third down. We were good at that at the beginning of the year. We've got to limit the (yards after the catch). 
"We've got a lot of work to do still, but I like where we're going. We're in the playoffs, so I definitely like where we're going."
---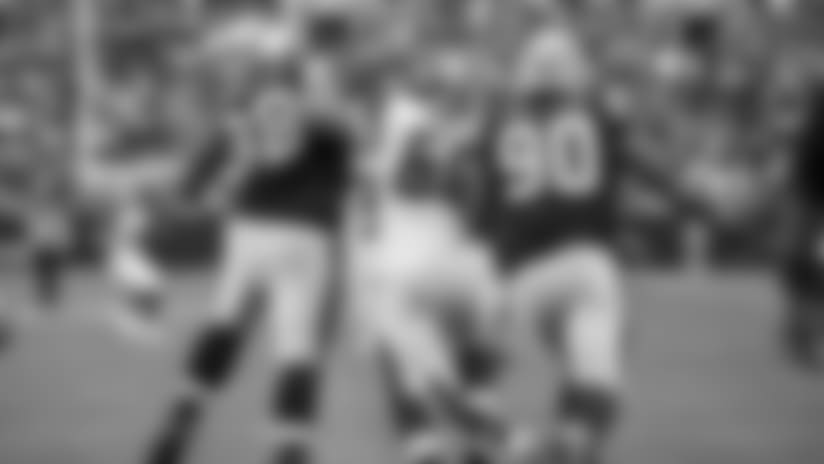 For a few minutes, it looked like Star Lotulelei made the biggest mistake of the afternoon. 
Before delving into that, consider this:
"I wouldn't say that helped us win this game, but it actually got a lot of time off the clock for us," Munnerlyn said. "Then they missed the field goal and the offense went down and scored." 
As Munnerlyn alluded, that's more of a positive spin than a direct result. But the Bucs did hold the ball for another 4:23 after Lotulelei was flagged for unnecessary roughness while getting tangled up with center Joe Hawley. 
"It was just stuff boiling over – frustration. And then I made a stupid decision," Lotulelei admitted. 
The penalty came seconds after right tackle Caleb Benenoch held defensive end Julius Peppers in the end zone, a call that would have given the Panthers two points via a safety. Even though Lotulelei's push came after the play, the penalties offset.
"I thought you get the safety and then they tack on the fifteen yards when they have to kick," Rivera said. 
"That was my understanding that it happened as a dead ball. But they said it still offsets. That's what I was told."
---
Things could have been a whole lot worse if the defense didn't make the plays it did. That's because the offense didn't make many. 
The Panthers' 78 net yards in the first half was their fewest in the opening two quarters since the infamous 2010 season, and a unit that had scored touchdowns on 13 of its last 17 trips inside the red zone went 1-of-5 once inside the Bucs' 20-yard line. 
"The biggest disappointment I had was kicking field goals in the red zone," Rivera said. "Give them credit, but we missed some opportunities. We missed some blocks. There were some blocks that were missed, not just by the offensive line, but by the backs, by the receivers, by the tight ends.
"It's just the little things that we didn't do very well. Could we have called something different? Maybe, probably. But again, we have to make sure we put them in position to win. Then if we are, are we having the success and are we executing?"
And while the offense is still very much dependent on Newton's legs, Carolina is managing to get by if he's not on fire with his arm. 
"We just wanted to get in a rhythm and find a way to gain some cushion. They didn't allow us to do that," said Newton, who went 16-of-26 for 160 yards and improved to 3-0 when throwing for 160 or fewer this season. 
"Our defense gave us some opportunities early with some turnovers and we have to find ways to turn those into touchdowns rather than just three points. When you let a team like that stay involved, things like that happen."
Added wideout Devin Funchess, who was shut out after catching three passes on the Panthers' first nine plays: 
"It was self-inflicted, we missed guys here, we missed guys there. We could never get a roll started. The defense kept us in the game."
---
With the exception of a blocked extra point, special teams "saved" the Panthers, according to Rivera.  
Michael Palardy pinned two of his three punts inside the 20, Graham Gano made all three of his field goal attempts, and most notably, Damiere Byrd broke a special teams slump. His 103-yard kickoff return was Carolina's first such score in 208 tries, a streak that went all the way back to Kealoha Pilares against the Lions in 2011. 
"I'm very proud of a young man like that who came in and was a practice squad guy, was a basically an undrafted free agent and all he has done is just work hard," Rivera said of Byrd. "He deserves the opportunity. That's why I hope this (injury) is nothing serious." 
As of Sunday night, the Panthers had no update on Byrd's left knee, which he injured on the opening kickoff of the second half. 
"The only thing I know," Rivera said, "is that he tweaked something on the outside."
---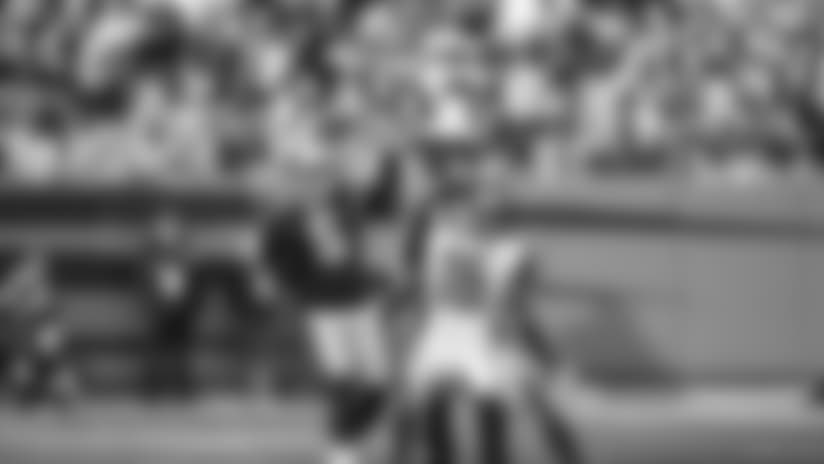 Rarer than the kickoff return touchdown was the Panthers' fake punt, which in my recollection was the first under Rivera. But when you have a former high school quarterback doubling as your punter, it's bound to come out of your bag of tricks sooner or later.  
"I know that my QB awareness went down on Madden. I've got to work on reading my coverages," joked Palardy. 
The first read was to Palardy's left, but when he saw Colin Jones covered, the throw went to Ed Dickson.  
"I think Mike did a really good job," the tight end said. "He gave me a chance to make a play. It's not his fault the guy was draped all over my back."  
The Panthers gained a fresh set of downs thanks to a pass interference call on defensive back Josh Robinson, and seven plays later, Gano drilled his third field goal.  
"I could have put a little more on it," Palardy said, "but given that I thought he was wide open, I put a little more air on it, so I didn't risk him catching a bullet." 
Palardy is now 3-of-3 on successful fake punts since his quarterback days ended midway through his high school career at famed St. Thomas Aquinas in Ft. Lauderdale. As a freshman at Tennessee, he rushed 16 yards for a first down. A year later, he completed a 5-yard pass that included a 15-yard facemask penalty.  
Still, Newton probably doesn't have to worry about the punter stealing his job.  
"He's a lefty," Newton said with a playful grimace when asked about Palardy's throwing motion, "and he went to Tennessee. There's a lot of things we need to sharpen up with those mechanics." 
View the top photos from the Panthers vs. Buccaneers game by team photographer, Melissa Melvin-Rodriguez, and second shooter, Jamey Price.