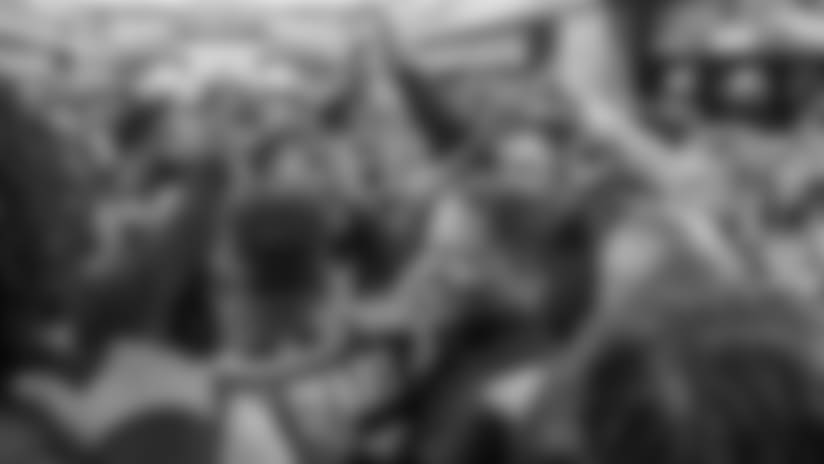 Ten wins is usually a good bet to get you into the playoffs. But it's no guarantee. 
Since the NFL expanded to a 16-game schedule in 1978, 23 teams that finished at 10-6 or better missed out on the postseason. 
With two weeks left in 2017, nine NFC squads have a chance to wind up with double-digit wins. Six will make the playoffs. 
"It's tough this year," linebacker Luke Kuechly said after the Panthers improved to 10-4 with a victory over the Packers. "I think there's going to be some pressure to get another (win) because of how well teams are playing."
Maybe so, but Kuechly's club is in a pretty good spot:
NFC Standings 

Team

Record
Philadelphia
12-2
Minnesota
11-3
Los Angeles
10-4
New Orleans
10-4
Carolina
10-4
Atlanta
8-5
Detroit
8-6
Seattle
8-6
Dallas
8-6
Even though the four teams ahead of them all won Sunday, the Panthers are in prime position to at least clinch a wild card. They can do that by beating the Buccaneers (4-9) at Bank of America Stadium on Christmas Eve or the Falcons in the season finale. 
At the top of the NFC South, the math remains just as simple. 
Because the Saints own the head-to-head tiebreaker, the Panthers need some help the win the division. New Orleans has to lose at least once – either to Atlanta or Tampa Bay – and Carolina needs to beat both the Bucs and Falcons.
"If I say no to you, I would be lying," safety Mike Adams said when asked if he's keeping track of the playoff picture. "Of course I do. I peep a little bit. As a player, you want the best. You want to play the best up there. Right now we've got to take care of us. As long as we keep winning and let everything else fall into place, we will be fine."
---
2) Second Time's the Charm
Greg Olsen
's best game since Oct. 2016 featured a flashback to the last time the Panthers played the Packers. 
"We ran with the exact same play two years ago at almost the exact same spot on the field and we just missed it," Olsen said of his 30-yard touchdown in the third quarter. 
"When I broke the huddle and looked at where they were, I had flashbacks," Olsen said. 
"We watched it this week. We thought we had a good look. We changed up the personnel and gave it a different look, and obviously, we did better this time." 
---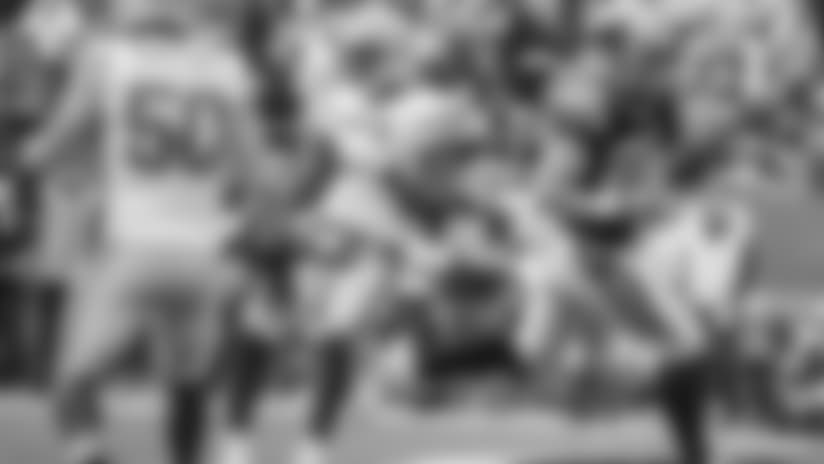 Just like "the other team gets paid, too," the other team watches tape, too. 
"I was watching the game film on him," Packers linebacker Ahmad Brooks said of rookie Christian McCaffrey, "I did not think that they used him enough. But today, he was all over the field." 
The Panthers began feeding their rookie running back from the start, giving him nine touches on a 15-play opening drive. 
"I love it. I thrive off being in a rhythm and being able to feel the game out, especially early," said McCaffrey, who totaled 60 yards and scored a 7-yard touchdown on that first drive. 
"It's the new shiny toy," head coach Ron Rivera added. "We saw we could run the ball with him; we could throw the ball to him; we could split him out. But at the same time, you put him in there with different combinations of players, and he ends up playing different positions for you. He plays wide receiver; he plays running back; he plays the slot." 
McCaffrey finished with 18 touches for a career-high 136 yards from scrimmage (63 rushing yards, 73 receiving yards). But as he did after Week 14's win over the Vikings, a key play late escaped McCaffrey's grasp when Green Bay's onsides kick took a funny bounce and squirted away from McCaffrey. 
"I dropped it," he said. "It was a tough play, and I've got to make a play when it counts." 
---
A week after Daryl Worley and James Bradberry picked off their first passes of the season, Worley sent fellow 2016 draftee James Bradberry a challenge via Instagram Sunday morning: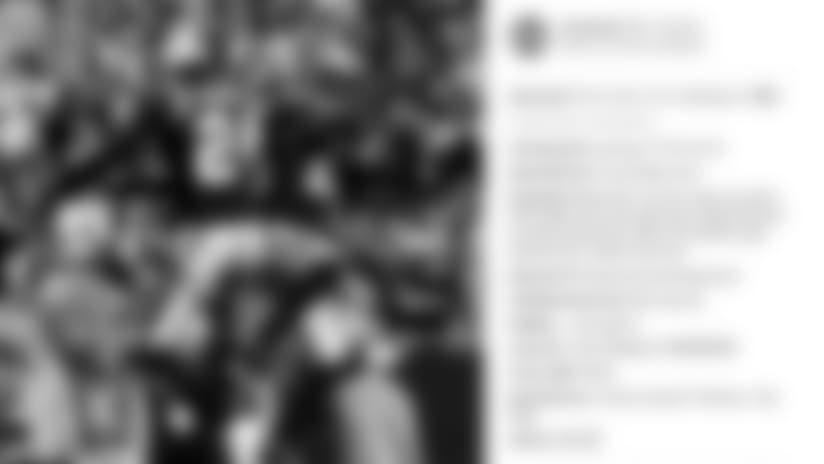 ](https://www.instagram.com/p/BczxKRJHM7u/?hl=en&taken-by=dworley7)
Worley temporarily regained the lead in their head-to-head battle, intercepting Aaron Rodgers early in the second quarter. 
"We're always competing," Worley said. "If I get one, I'm expecting him to get one."
Which Bradberry did midway through the third quarter on a pass intended for wideout Jordy Nelson. 
"It felt good getting an interception," Bradberry said. "I want to make sure I get my football labeled and have (Rodgers') name on there. Put that in the trophy case."
But Bradberry's most important play was one that surely had McCaffrey breathing a sigh of relief. Four plays after the Packers recovered that onsides kick in a 31-24 game, Bradberry knocked the ball out of wide receiver Geronimo Allison's hands. Safety Mike Adams pounced on it to preserve the win and give the Panthers their seventh takeaway in their last two games. 
"We got word back that they were talking about that Thieves Ave. was gone," Bradberry said. 
"It was always open. We were just out of commission for a little bit and were put on pause." 
Meanwhile, the cornerback competition continues.
"We're going for the three-peat next week," Worley said. 
---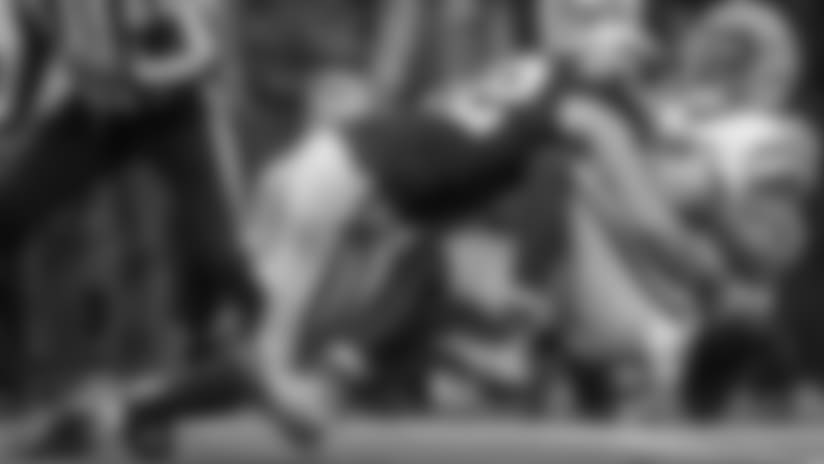 The interceptions from Worley and Bradberry combined with one by Colin Jones equaled a stunning stat. It was the first time Rodgers threw three picks in a game since Nov. 8, 2009, against Tampa Bay. 
"Wow," Jones said when told of the feat. "He's a great player, so we knew we wouldn't be able to stop him. We just tried to slow his production down a little bit, and we were able to take a few balls away." 
Rogers got his – 290 yards and three touchdowns – but he completed only 26 of his 45 attempts and finished with a passer rating of 71.5, only the ninth time he's had a rating below 72.0 over his past seven seasons. 
Big credit should go to Jones, who played a pivotal piece in the Panthers' big nickel package, which they call "frog" when the former TCU Horned Frog is in.
"I've played that position - that's what I've played in college," Jones said. "And I've been spending a little more time with (linebackers coach Al Holcomb) and the defensive back coaches. So I've been spending a little more time learning the ins and outs of the position and being able to make plays when they give me an opportunity." 
---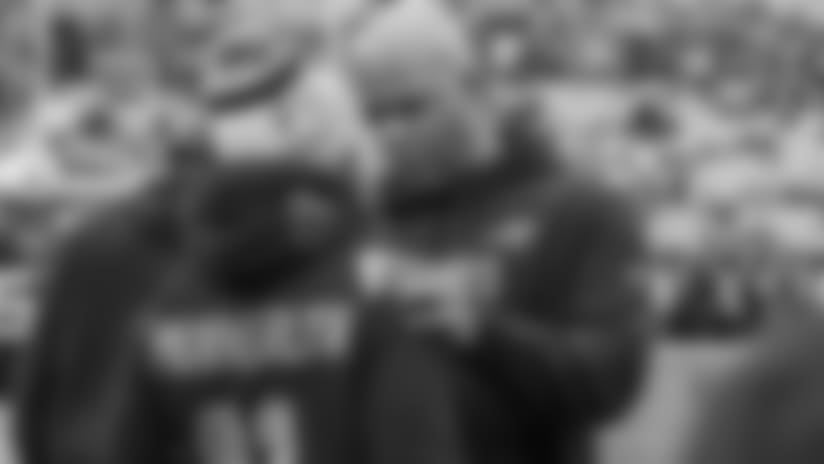 That increased opportunity came because Captain Munnerlyn was benched. He didn't even get a uniform. 
"It was the first time I've been a healthy scratch in my career," Munnerlyn said. "I pulled up at the stadium today, and that's when it really hit me. I sat in my locker for a while and contemplated on it, but at the same time, I'm happy my guys went out there, performed well and got the win."
Rivera decided to deactivate Munnerlyn after the corner's season-long frustration over a limited role bubbled over last week. But according to Rivera and Munnerlyn, they've "moved on." 
"I kept joking with him, 'Man, Coach, you sure?'" Munnerlyn said. "But he made the decision, I've got to live with it, and next week I plan on being on the field versus Tampa.
"I had to take the lick and roll on. Life is all about learning lessons. I definitely learned my lesson, and I'm ready to move forward."