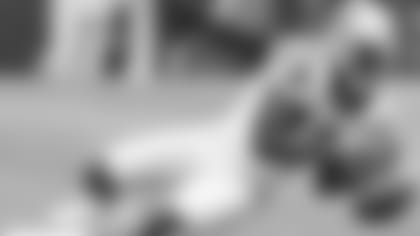 NFL games are often decided by a handful of plays. But moments after Sunday's 17-3 loss in Chicago, Panthers head coach Ron Rivera had a specific number in mind. 
"Three plays. It came down to three plays," he said. "This game was won by the team that made those three plays, and that's the bottom line."
So let's run through those three plays, starting with what's become a disturbing trend in 2017 – a promising opening drive gone wrong. 
After picking up 51 yards on their first eight plays, the Panthers had a first down at the Bears' 24-yard line. That's when offensive coordinator Mike Shula sent in a call Carolina had worked on all week. 
Rookie wideout Curtis Samuel lined up behind quarterback Cam Newton, who was in the shotgun next to running back Christian McCaffrey. Newton faked a handoff to McCaffrey before moving to his right with Samuel on an option. Outside linebacker Pernell McPhee had to pick one of the two. He chose Newton, who made a backward pitch to Samuel. 
"I just took my eyes off it too early," Samuel said. "Was worried about the defense." 
Even after the ball bounced off Samuel's facemask, he and tight end Ed Dickson had a chance to recover. Instead, defensive back Eddie Jackson scooped it up and went 75 yards to start the scoring. 
"I just lost track of the ball. I'm better than that," Samuel said. "I can do better than that, and I will do better than that. 
"I've got to make that play. In college, I made that play plenty of times. So only thing I can do is move forward from here."
---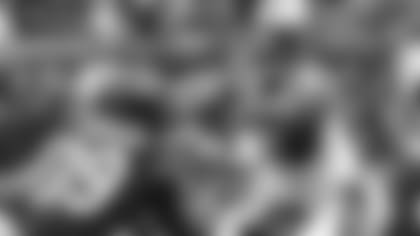 The Panthers appeared to regain momentum early in the second quarter when defensive tackle Kawann Short deflected Connor Barth's 52-yard field goal attempt. Five plays later, Carolina had a third-and-10 from the Bears' 33-yard line. 
There's a decent chance the drive would have stayed alive on the slant Newton threw to wideout Kelvin Benjamin, but he failed to use his five-inch, 40-pound advantage over cornerback Prince Amukamara. 
"If Kelvin can use his body, that's a first down," Rivera said. "(Amukamara) made a heck of a football play, and you've got to give him credit."
And to his credit, Benjamin took the blame for what happened next. 
"He stuck his hand in there and popped it up. I couldn't find it. Safety came and picked it. So I've got to do a better job of finding that ball and knocking it down," Benjamin said. 
As the deflected pass hung in the air, Jackson again pounced. He snagged the ball, juked Newton and went 76 yards to put the Panthers in a 14-0 hole.
---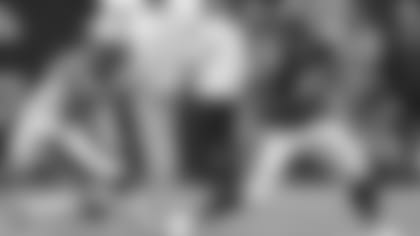 Before Sunday, the Bears' biggest pass play of the season came off the arm of Pat O'Donnell. 
He's Chicago's punter, and on a fake punt Week 5 against the Vikings, O'Donnell lofted a pass to running back Benny Cunningham for a 38-yard touchdown. So you can understand why Rivera was irked about this next play. 
With 3:18 left in the first half, the Bears had totaled just 41 yards. Then quarterback Mitch Trubisky found fellow rookie Tarik Cohen, who had slipped past cornerback Kevon Seymour. 
"He just hit me with a double move," Seymour admitted. "I should have stayed high and forced him inside to my help, but it was a heck of a throw and catch." 
Seymour made the tackle, but not until Cohen had sprinted 70 yards to the Panthers' 5-yard line. 
---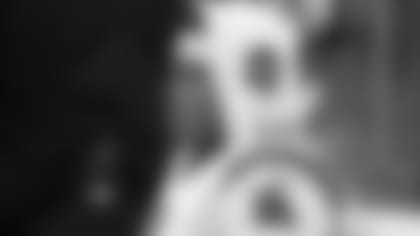 After the big gainer, Carolina's defense limited the damage to a field goal. But too much damage had already been done to a team whose offense couldn't find the end zone, either. 
While Rivera highlighted three plays, Newton and Co. ran a total of 69. The Panthers managed to score just three points, a franchise-low in a game when the offense has run at least 65 plays or more. 
"I liked the play calls. We had opportunities to make some plays, again, some things happened," Rivera said. "You have to make some plays sometimes. Maybe we can make better calls. I'll take the opportunity to look at the tape and evaluate that. But again, you have to make plays."
Like in the second half when Newton was a bit high for Benjamin and way too high for a wide-open McCaffrey. 
"Those are some things you wish you could have back. (Newton) knows it," Rivera said. "He knew that if he brings it down to Christian it's a big catch and if he brings it down to Kelvin it's a big catch." 
But when a team scores just three points, the offensive coordinator is also going to fall into the postgame crosshairs. And after this one, players were asked if Mike Shula needs to find more ways to stretch defenses. 
"Sorry, I can't answer that question," Newton said. "I'm executing the play that is given to me and pretty much trying to check what the defense gives me."
Added Benjamin: "That's not up to me. I don't call the plays; I just run them. All I know is I've got to do better." 
Two weeks after the Panthers totaled 10 plays of 20-plus yards against the Patriots and Lions, it's fair to wonder where the big plays have gone. In losses to the Eagles and Bears, only one play went for 20-plus yards, and that was Newton's 37-yarder to Benjamin on the final play of Sunday's first half. 
---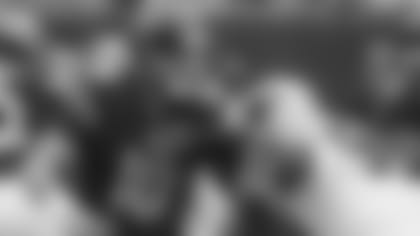 The offense's mistakes and inability to finish wasted one of the best defensive performances in franchise history. 
"You look at the stat book, and a lot of people would think we may have won this game by one or two touchdowns," tight end Ed Dickson said. "But the biggest stat in that stat book is turnovers, and we lost that battle by a tremendous margin." 
Losing the turnover battle 3-0 no doubt decided the outcome. But the Panthers' uneven performance also produced a number of inglorious team records: 
4 – Fewest completions allowed (tied with the second game in franchise history when Buffalo's Jim Kelly went 4-of-21 in a 31-9 Bills' win)  
5 – Fewest first downs allowed (the previous record was 7, allowed twice by the 1995 Panthers vs. the Jets and Cardinals)  
37 – Fewest defensive plays during a regular season game (fewest overall remains the 35 Carolina faced in a 23-0 win over the Giants in the 2005 playoffs)  
153 – Fewest yards allowed in a loss (the previous record was the 167 yards Carolina gave up to Buffalo in a 20-9 loss on Oct. 25, 2009)  
38:35 – Most time of possession in loss (the Panthers are now 21-3-1 when they hold the ball for more than 37 minutes) 
Also, Jackson became the first player in NFL history with multiple defensive touchdowns of 75-plus yards, and he's the only rookie ever with two 75-yard defensive scores in a single season.

---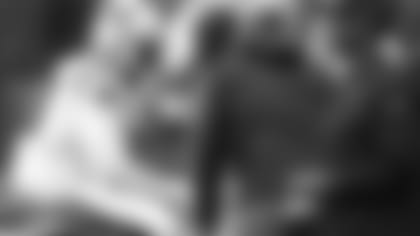 Ryan Kalil's return lasted just three drives. Kalil, who aggravated the neck injury that cost him five games, was replaced by Tyler Larsen for the final three quarters. It's unclear how big of a setback this may be for the Panthers' Pro Bowl center. 
"I'm just pretty frustrated about the whole thing," Kalil said. "So get back into Charlotte and figure out what the gameplan is."
The Panthers played the final 16 minutes without 40 percent of their starting offensive line. Amini Silatolu finished the game at right guard after Trai Turner injured his left knee late in the third quarter. Now Turner and the Panthers will anxiously await results of a Monday MRI. 
"Nah, I'll be alright," Turner said when asked if he may have suffered a season-ending injury. "I'll be ready to roll next week, get everything checked out. I'm counting on myself, I know I'll be alright and ready to focus on Tampa Bay."
View the top photos from Panthers at Bears by team photographer Melissa Melvin-Rodriguez.