Takeaways can often come in bunches, so when Panthers defensive end Julius Peppers strip-sacked Eagles quarterback Carson Wentz on Thursday night's first drive, it felt like the floodgates had a chance to finally spring open.
Instead, the defense fell into another dry spell. 
Over their final 12 drives, Philadelphia never again lost the ball. And Carolina yet again failed to earn an interception. 
The Panthers have only one pick in their first six games, and that came early in the second half of the season opener. Since then, opposing quarterbacks have attempted 182 passes without a pick against the Panthers. 
"We practice them all the time," cornerback Captain Munnerlyn said. "I don't know what's going on. It's just not rolling with us right now."
The Panthers entered Week 6 with just three takeaways. Only the Falcons (two) had fewer league-wide. And while it's somewhat unfair to make comparisons to 2015, one of the hallmarks of that team was a ball-hawking defense, a unit that had nine interceptions and 12 total takeaways in its first six games before finishing with a franchise-record plus-20 turnover margin. 
"Unfortunately, (the Eagles) took the ball away twice and scored points off of it. We took the ball away once and didn't get any points out of it," head coach Ron Rivera said. "To me, that's right where it is." 
---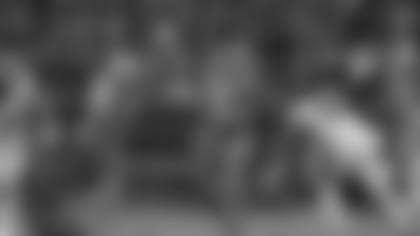 The Panthers accentuated their turnover battle problem with three costly giveaways. 
First came an interception of quarterback Cam Newton after he was hit by bull-rushing Pro Bowl defensive tackle Fletcher Cox. Newton was even less to blame for his second pick, a screen pass that inexplicably went through the hands of running back Jonathan Stewart. Combined, the Eagles had to go just 29 yards to convert those two turnovers into a pair of touchdowns. 
"Turning the ball over as many times as we did, giving them layups for scores. In order to win a game like that, you have to protect the football better," Newton said. "I am mostly talking to myself with that. The scores that they did get, they were layups."
Newton's final interception ruined what was threatening to turn into a go-ahead drive.
"We just weren't on the same page," Newton said of his overthrow to wideout Kelvin Benjamin. "I was trying to throw it to Benji, but we weren't on the same page and it showed." 
---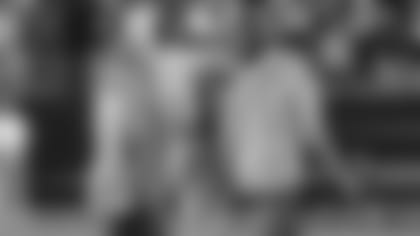 Zach Ertz came into Thursday night leading NFL tight ends in receptions and receiving yards. But late in the first half, the Panthers were shutting out Ertz.
Four plays later, Ertz caught his first ball – a one-yard touchdown that tied the game at 10. One Eagles' drive after that, Ertz caught his second pass – a 17-yard score that put Philadelphia ahead for good. 
It didn't appear backup middle linebacker David Mayo was at fault on either of Ertz's scores, but the Eagles certainly took advantage of Kuechly's absence. 
"He was very disruptive early in this football game with some of the blitzes and some of the protection things we were doing," head coach Doug Pederson said.  "He's a great football player and you give him a lot of respect. It changes the complexity a little bit."
While Kuechly was in the game, Wentz was 7-of-14 for 91 yards. He was also sacked three times. After Kuechly left, Wentz wasn't sacked and threw three touchdowns while going 9-of-16 for 131 yards. 
"There were a few plays," Mayo said when asked if he noticed the Eagles attacking the middle of the field in the second half. "That deep dig for the first down, so yeah, a couple times."
---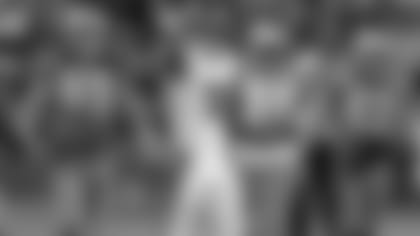 That deep dig Mayo mentioned was one of the bigger underrated moments of the game. 
With 81 seconds left in the third quarter, the Eagles faced a third-and-16 from their own 19-yard line. As he had done most of the night, Panthers defensive coordinator Steve Wilks sent pressure, and on this play, Munnerlyn found himself with a free path toward Wentz.
Then, Munnerlyn suddenly stuttered. 
"With his athleticism, you've got to rush him smart," Munnerlyn said. "You don't want to fly up on him, he spins out and makes a throw. So I tried to rush him smart, but he stepped up and made a play."
After avoiding Munnerlyn by a split second, Wentz fired a bullet between Mayo and cornerback James Bradberry that little-used wide receiver Mack Hollins caught for a 20-yard pickup. Wentz followed that with a 37-yard connection to Alshon Jeffrey and a 24-yard scoring strike to Nelson Agholor to put Philly up, 28-16.
---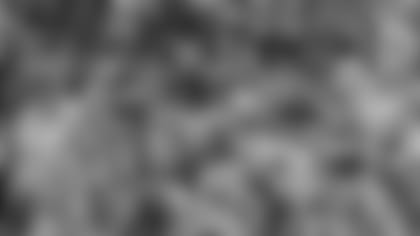 At first glance, it made little sense. 
Why not have Graham Gano try a 58-yard field goal at the end of the first half instead of wasting your final play with an incomplete pass that wasn't even close to the end zone? 
"We were into a crosswind," Rivera explained. 
Added Gano, whose career long was a 59-yarder for Washington in 2011: 
"There was a strong wind coming in that direction, so I think that had a huge part to play with it. It was in our face and it was a pretty stiff wind, but I felt pretty confident about it. But I'm confident in what coach says as well."
That final line is worth noting considering what CBS sideline reporter Jay Feeley said late in the game. The former NFL kicker claimed that after halftime, Gano went to the spot where the 58-yarder would have been, booted a practice kick through and then stared at coaches on the sideline. 
"No, no," Gano said with a laugh. "I was really just trying to see the range of my leg."
---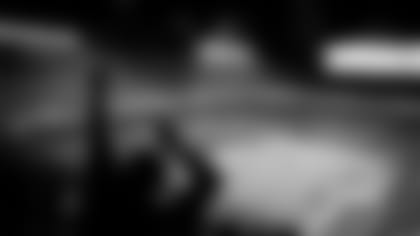 It wasn't long ago when the Panthers had a league-best 14-game home win streak.
They're now 4-6 at Bank of America Stadium since that streak was snapped. 
"That's the most frustrating part about this whole thing," Newton said. "We have to find ways to use our edges in our favor."
It really is a head-scratcher. The Panthers could beat teams like New England and Detroit on the road but they couldn't figure out ways to win at home against the then-sputtering Saints or in a primetime setting.
"The fact that we are at home and we had two costly losses, that's something we have to go back to the drawing board and fix. Our fans deserve better; we deserve better," Newton said. 
"I don't want to sound depressing and I know I'm coming off like that, but as a whole, we are in a good position. That was a good team that we played tonight. We just have to find a way to win these types of games. The tough, grinding out games."