CHARLOTTE – Panthers Owner/Founder Jerry Richardson and former Giants general manager Ernie Accorsi go way back.
Accorsi was a "fanatical" Baltimore Colts fan when Richardson was a flanker on the team led by legendary quarterback Johnny Unitas. Accorsi later became the public relations director (1970-74) and assistant general manager (1976-83) for the Baltimore franchise.
"I remember him as a player," Accorsi said. "In fact, I'm one of the few people that can say they saw his touchdown catch in the 1959 championship game from Unitas.
"Unitas really liked Jerry. He always felt he could depend on him. Jerry was always in the right place and caught the ball."
When Richardson relieved longtime general manager Marty Hurney of his duties on October 22, he wanted someone he could depend on to aid in the Panthers' search for a replacement. Richardson turned to Accorsi.
"When he called and said he wanted help on this, I happily said I would do it," Accorsi said.
---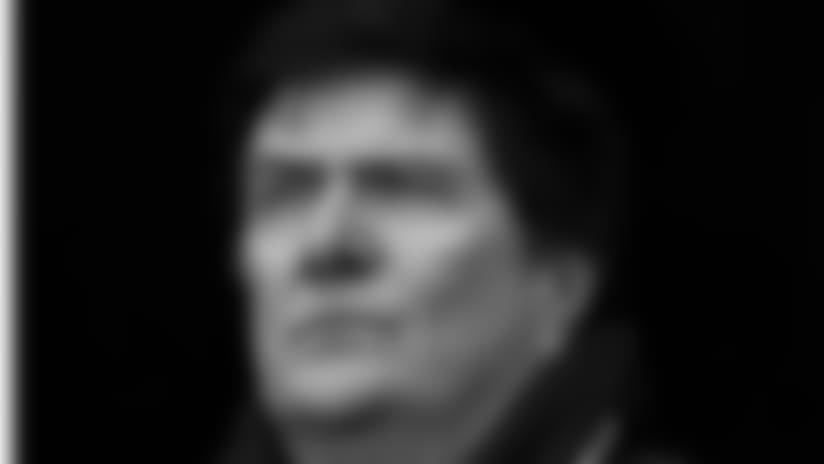 Shortly after Hurney's departure, Accorsi – the chairman of the NFL's General Manager Committee – arranged an initial meeting with Richardson, team president Danny Morrison and interim general manager Brandon Beane in Hershey, Penn.
"I have a place in Hershey, so we had an all-day meeting," Accorsi said. "My position at that point was to find out exactly what they wanted. What kind of general manager did they want?
"They wanted a classic, football-oriented general manger, someone who had a background in personnel but also as an executive."
After the meeting, Accorsi began compiling a list of people that fit the description. The Panthers and Accorsi then discussed the candidates on the shortlist for about six weeks as the regular season wound down.
"We could not talk to anybody with an NFL club until the season was over," Accorsi said. "We discussed the candidates, and the minute they were eligible to talk to us we would start interviewing."
With more than 40 years of NFL experience at his disposal, Accorsi recommended several people he knew well. But he also made a concerted effort to research individuals who he had no prior experience with.
"There were several I knew well, several I worked with," Accorsi said. "I wanted to be completely fair to the people I didn't know and if the process nominated them through recommendations, then I wanted to make sure they were included.
"The list was narrowed and refined and it finally came to the four that we interviewed."
Accorsi flew to Charlotte on Monday, and the interview process began the next day.
---
Accorsi said all four candidates were qualified and gave strong interviews.
But when Giants senior pro personnel analyst Dave Gettleman completed his interview, Richardson knew he had found the Panthers next general manager.
"Jerry just clicked with Dave," Accorsi explained. "The chemistry was right."
Gettleman has an extensive personnel background. He got his start as a scouting intern with the Buffalo Bills in 1986 before working as a regional scout for BLESTO. He later joined the Denver Broncos' scouting department in 1994.
After four years in Denver, Accorsi – then the Giants general manager – came calling. The Giants needed an assistant for then-director of pro personnel Tim Rooney, and Accorsi wanted Gettleman on his staff. 
"You can go to some people and talk about a player from another team, and they'll go to their computer, look at their notes and give you a good comprehensive report. Dave, you could say, 'Tell me about the fifth corner in Denver.' He's got a report right off the top of his head."
Gettleman served as the Giants' pro personnel assistant in 1998. A year later, Rooney retired.
"We did not expect this. It stunned me," Accorsi said. "But I felt so confident about Dave, we promoted him to the directorship immediately. He was a natural.
"I saw his executive ability. I saw his ability to administrate and hire people. He was the entire package."
---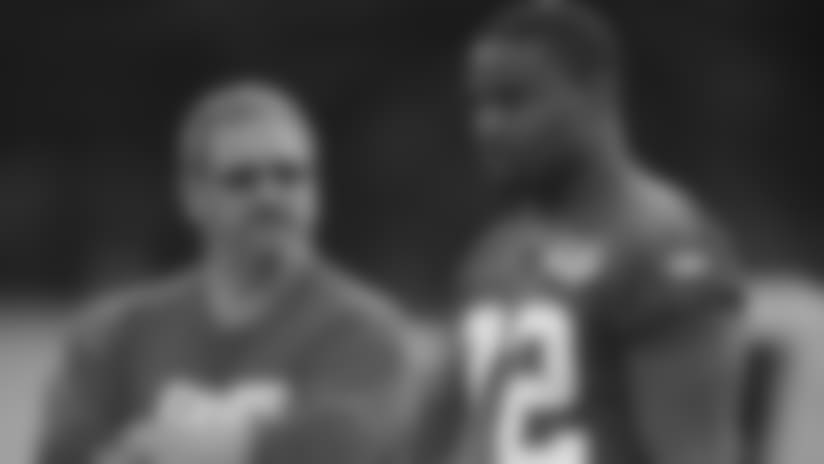 Gettleman was the Giants senior pro personnel analyst this past season after serving as the Giants director of pro personnel for 13 years.
In that time, the Giants won two Super Bowls in three appearances. Additionally, he was in Buffalo was with the Bills when they finished as runner-ups in Super Bowls XXV and XXVI, and he with the Broncos when they won Super Bowl XXXII.
"Six Super Bowls, three winners and three runner-ups," Accorsi said. "He's a winner. He has a championship background."
Accorsi is quick to credit Gettleman for helping shape the rosters that produced Super Bowl titles for New York .
Gettleman was primarily responsible for evaluating NFL free agents, and when the Giants tested the free agent market they rarely missed.
"We drafted well to win those two Super Bowls, but we basically never made an error on a major free agent," Accorsi said. "Talking about unrestricted free agents, the guys you go out and pay pretty good money for. Whether it was (wide receiver) Plaxico Burress, (linebacker) Antonio Pierce, (offensive lineman) Kareem McKenzie, (offensive lineman) Shaun O'Hara – whoever it was, we hit on those guys."
But Gettleman's influence extended beyond the free agent market. Accorsi wanted his input on all personnel matters.
"When we talked about high draft choices, I had him scout those players because I wanted his opinion," Accorsi said. "I just grew to have so much faith in him."
---
Gettleman, 61, has waited patiently for an opportunity to be a general manager. And as Accorsi watched openings go to other candidates, he admits he became a bit concerned.
"He was at the doorstep of the Browns' job twice, and both times they decided to go in another direction," Accorsi said. "Then all of the sudden I'm seeing these guys in their early to mid-30s getting hired as general managers. I was afraid that Dave was going to get into an era here where they're not going to hire somebody that old."
Gettleman's long-awaited opportunity finally came on Wednesday, when the Panthers named him the fourth general manager in franchise history.
Gettleman said he was "thrilled."
"He worked hard for a long time for this," Accorsi said. "I'm a big pay your dues type of guy. Dave toiled in the vineyards for a long, long time. Now he gets to pick the grapes. It's a great thing, and I just know he's going to be successful. He's going to be a winner.
"I told him: 'You missed out on a lot of jobs for a reason, because you ended up with the best job in a great city with a great owner. Things worked out for the best.'"