Few folks may remember the second linebacker the Panthers chose in the 2005 NFL Draft.
Thomas Davis was the first, taken in the first round with the 14th overall pick. Adam Seward was the second, taken in the fifth round with the 149th overall pick.
And while Seward's NFL playing career did not last nearly as long as Davis' after being cut short by injuries, Seward did serve as a quality backup to Davis for four seasons in Carolina and then play one more year in Jacksonville before his career path took an interesting and international turn.
Since retiring as a player following the 2009 season, you've been very busy spreading the word about American football in Mexico, China and now Japan. How did all that come about?
"My career didn't end the way I wanted it to. I always thought I would play 10 or 15 years. I had been playing football since I was 12 years old, and it was football every year until I retired. So I never really got the chance to travel, except for bits and pieces here and there."
It sounds like you've been making up for it. But how did you get started and where did you go first?
"I contacted a man named Rob Morrissey at the NFL office in New York who would come speak to us periodically with the Panthers, and he informed me that there was an internship open in Mexico City at the NFL office there.
"He said, 'I know you studied some Spanish in high school and college, so that might be something you'd be interested in doing.' Why not? I always wanted to travel. So I went to Mexico City, studied Spanish, worked for the NFL, parlayed that into a radio job – and ended up staying there for three years."
"It was difficult to leave, but then I had the chance to go to China and sort of do the same thing over there with NFL China in Beijing. I said to myself, 'If I don't go now, I'll probably never go.' So I went.
"The tough part about China is that I didn't have the language background. So I went three months early and took classes one-on-one for five or six days a week prior to my internship beginning."
And what did you do once there?
"I did the Monday Night Football games in Chinese, if you can believe that. It was a three-man team, with two Chinese broadcasters and me.
"I would give the color commentary in Chinese. We were in a booth, sort of a newsroom. But you were watching the game on TV. It was so weird at first. It was Tuesday morning in China and you were watching a night game. The time change was always tough. But we would cut out the American commentators and it would all be in Chinese. We would talk at halftime and after the game, too. That was fun, but what I did primarily was what I did in Mexico – promoting football."
How, exactly, did you go about that?
"There was a Chinese flag football league, so I would go to those games and make appearances. We would run camps. I was on WEIBL, which is their version of Twitter. I had about 20,000 followers. So I would try to promote football through that avenue.
"We had some former players come out. I remember Kordell Stewart came out one time, and Barry Sanders. So I was kind of the liaison for those guys as well. I would walk around with them and talk football, and then also translate whenever needed."
And from there, you ended up getting into collegiate coaching in Japan?
"The University of Southern California, has a program with Shanghai Jiao-Tong University in China. Professors would fly out every six or eight weeks and teach these executive MBA courses. So I would work at the NFL office, fly down to Shanghai when I had class and go through the MBA program.
"During that time, I met a Japanese student there who said I should coach football in Japan. She said, 'You don't know how big it is. You would be great.' She wrote a few letters on my behalf and Kyoto University wrote her back. It's a very prestigious university and they were looking for an American coach not only to teach football but to teach life skills."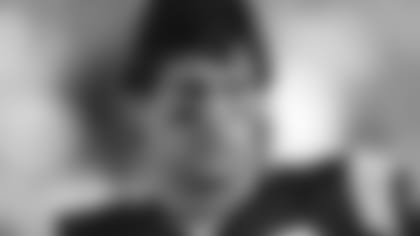 That was three years ago and you've been coaching at Kyoto ever since?
"I love it there. I'm defensive coordinator. I run a version of the John Fox defense, what he taught me when Mike Trgovac was here (with the Panthers). It's what I know really well. Obviously I tailor it and simplify it to fit the Japanese players.
"But the fundamentals, the rules, the brand of football I played in Carolina, we play a version of that. Again, it's not quite the same. You're trying to apply an NFL defense. I'm trying to tweak an NFL defense to fit Japanese players. But a lot of the same principles that were used at Carolina in the John Fox era, I try to apply those same principles in Japan."
How hard was it to learn so many different languages?
"I remember when I was younger, and people would crack jokes that Americans can only speak one language. And it's really not that Americans can't learn more than one language. It's that with English being more of a necessity, I guess, nowadays Americans don't necessarily feel the need to learn another language.
"So I wanted to prove people wrong and show them that Americans could indeed learn other languages. That kind of drove me the same way I was driven to make it in the NFL."
Plus you had to learn Japanese to be able to coach there, right?
"We speak 100-percent Japanese in all of our meetings, so I had to pick that up. Our players, maybe 25 percent of them can speak a little English. But it's just better if everybody speaks the same language – and I didn't want to be the one guy who couldn't speak Japanese. It was either 100 people could learn English or I could learn Japanese. That was a no-brainer, so I took classes and learned.
"I already had the character background from Chinese, so it was a matter of learning the grammar, really. After learning two other languages, you know the process. You know that it comes slowly. So that was an advantage that I had."
What would you say to Americans who don't even realize they play football in Japan?
"It's not going to overtake baseball or sumo wrestling anytime soon. But there is decent American football league out there."