CHARLOTTE – Before he began to carve out what's become a nine-year NFL career, Captain Munnerlyn nearly went undrafted. 215 players went off the board before the Panthers picked the diminutive cornerback in the seventh round of the 2009 draft. 
But as much as Munnerlyn appreciates the place that gave him his start, sometimes money talks. Such was the case in the spring of 2014 when, after making just under $4 million in his first five seasons, Munnerlyn bolted to Minnesota when the Vikings offered to triple that number over just three years. 
"That was my first time really getting paid, so to be honest with you, it was like, 'No, I was going for it,'" Munnerlyn recalled Wednesday when asked if he ever regretted leaving Carolina. "I'm just going to be honest. I was like, 'Man, they're offering me this? Yes! I'm going to get paid.' 
"So it wasn't a regret. The only thing I regret is playing in the cold weather." 
Munnerlyn, who will face his former Vikings teammates this weekend with his once former-turned-current Panthers teammates, spent his first two seasons up north playing home games at the University of Minnesota. One of those was Carolina's 2014 trip that featured a game-time temperature of 12 degrees with a wind-chill factor of minus-15. That's a bit much for anyone, but especially for a guy from Mobile, Al. 
The Vikings moved inside the sparkling U.S. Bank Stadium last year, but when they tried to resign Munnerlyn this offseason, he felt a strong pull south. 
"I wanted to be back home, so I left some money out there," Munnerlyn revealed. 
"When you leave millions of dollars on the table, it's definitely a tough decision. But at the same time, Charlotte was my home." 
For the Panthers, the fit made too much sense not to make happen. Those three seasons without Munnerlyn were a struggle to find a suitable replacement at nickel back. 
"So we figured why not just bring the guy back that has that kind of ability?'" head coach Ron Rivera said.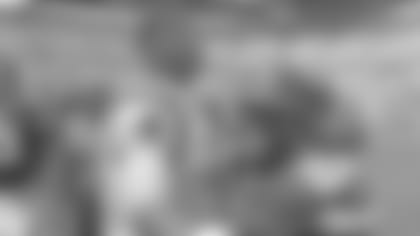 But the reunion hasn't been all sunshine and sweet tea since Munnerlyn signed a four-year deal to return to Carolina in March. He's been frustrated by a part-time role forged mostly by the Panthers' desire to get third-year linebacker Shaq Thompson more snaps. So is there a part of Munnerlyn that wishes he had stayed in Minnesota where he may be playing more and making more money? 
"I wouldn't say (I'm) second-guessing it, but at the same time, it's a decision that I made and I have to stick with it," he said. 
What little patience Munnerlyn had looks like it'll pay off this week. Thompson is dealing with what Rivera thinks is plantar fasciitus, an injury that will likely keep him out against the Vikings. 
"I know (Munnerlyn's) frustration of not getting as many snaps as he'd like," Rivera said. "Well, sometimes you say, 'Be careful what you ask for cause you're about to get a whole bunch.'"
Sunday in the slot, Munnerlyn will see doses of dynamic wideout Stephon Diggs, who Munnerlyn likens to Steve Smith and Pittsburgh's Antonio Brown, and Adam Thielen, whose rise from special teams to top-10 in both receptions and receiving yards is one of the league's best stories. 
"I was like, 'Who is this guy?' when I first got there," Munnerlyn said. "I knew he was going to be a player. He's very special; he runs great routes, he's got great hands."
Which is much nicer than the things Munnerlyn said about his current team's No. 1 wide receiver when the Vikings played in Charlotte last season. 
"(Devin) Funchess, we weren't worried about him. It was Kelvin Benjamin," Munnerlyn said after Funchess was held without a catch during that Week 3 loss. "Me personally, I don't think he is that good, No. 17 (Funchess). So we weren't really worried about him."
Not surprisingly, Munnerlyn's changed his tune about his teammate. But he isn't apologizing. 
"I've got to stick with my words. That's how I felt at the time, so I don't regret it," he said. "But right now he's definitely playing great, he's our No. 1 receiver, he's playing lights out and I'm expecting great things from him for the next four games."
That may not be easy Sunday if the Vikings put top cornerback Xavier Rhodes on Funchess, which Munnerlyn expects. But the Panthers have plenty of other things to worry about on the cornerback's side of the ball. 
Money may not have talked this spring, but the Panthers brought Munnerlyn back to fill a void. Now he can help pay them back. 
"To come back here was a no-brainer for me. I still have my house here, and this was the organization that drafted me, that gave me the opportunity to play the game that I love," Munnerlyn said. 
"I'm here for the long run, and we've got a long season to go still."