CHARLOTTE - Frank Alexander's college football debut and his introduction to the NFL couldn't have been much rockier.
But if the rest of his NFL career plays out like the rest of his college career did, Alexander will be a rock for the Panthers at defensive end.
"I had a good career at Oklahoma. They made me the man I am today," said Alexander, the Panthers' fourth-round draft pick who was named Big 12 Defensive Player of the Year as a senior. "I feel like OU got me ready for the next level. All I can do now is try to head to the top from here."
It was a long climb in college for Alexander. About four hours after he made his debut in the Sooners' 2008 season opener, Alexander got caught up in a fight at a team party and ended up in the hospital with stab wounds to his right arm.
"I was just standing by the speakers, and the next thing I know, somebody hit me in the head with a bottle," Alexander said. "That got my guard up, and before I knew it a big fight broke out and I ended up getting cut."
Alexander didn't return for six weeks, but he recovered in time to become a key cog on a team that played in the BCS National Championship and only got better for there.
Then, when he headed to the NFL Scouting Combine in April to jumpstart the draft process, Alexander again found himself dealing with doctors. During a medical exam prior to taking the field, a doctor forbade Alexander from performing after discovering what was believed to be a hole in his heart.
"It was scary," said Alexander, whose father had to retire after suffering a heart attack in 2010. "I had to go to different doctors and get different opinions, and on every team visit I had to do the same thing.
"It was a bad feeling to not be able to compete, but I just gave it up to God, and I knew he was going to work it out for me."
All subsequent tests revealed no problems, and the Panthers soon began their pursuit of him, even visiting Alexander's high school in Louisiana to learn more about him.
When the final day of the draft began with Alexander still on the board, the Panthers traded to acquire an additional fourth-round pick and snatched Alexander one spot before they drafted Arkansas wide receiver Joe Adams with the pick they already owned.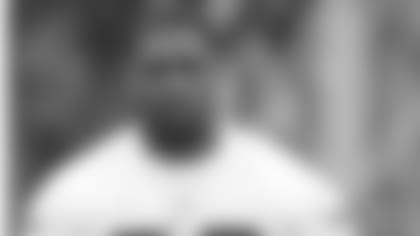 This past weekend, Alexander, Adams and the rest of the draft picks participated in the Panthers' rookie camp.
"I'm very, very pleased with what Frank gave us," Panthers head coach Ron Rivera said. "You saw the quickness, the explosiveness that led to him being the Big 12 Defensive Player of the Year. He did some really nice things."
Alexander admitted that the camp shed light on how much work he has ahead of him. He said learning the terminology of the defense would be his biggest challenge, feeling that the Big 12 prepared him for the speed of the game. In a tough loss at Baylor last season, Alexander had enough speed to sack Heisman Trophy winner Robert Griffin III.
Alexander will again see Griffin in Week 9, when the Panthers play the Washington Redskins. A week earlier, he'll cross paths with Julius Peppers, the Panthers' all-time sacks leader, when Carolina visits Chicago.
At Panthers rookie camp, Alexander proudly sported his new No. 90 jersey, having found out a few days earlier via the Panthers' Twitter account that he had been assigned Peppers' old number.
"When I found out about it, I thought, 'Dang, I got Peppers' number.' That's my favorite player," Alexander said. "I've been watching him ever since I was a little boy, so it's just an honor to be able to wear this jersey.
"I'm going to try to do the same thing he did here, but I don't take it as pressure. I just have to go out there and perform, just do the same things that got me to this point."