Following a tough loss against Tampa Bay to start the season, a victory in Week 2 over the Saints put the Panthers back on track.
But that's the Panthers' only win entering the bye week.
"We're not going to hang our heads and say it's over," safety Charles Godfrey said. "We've made it harder for ourselves -- I can say that -- but it's not over."
As the 1-4 Panthers use the bye week to regroup, here's a review of all three phases.
---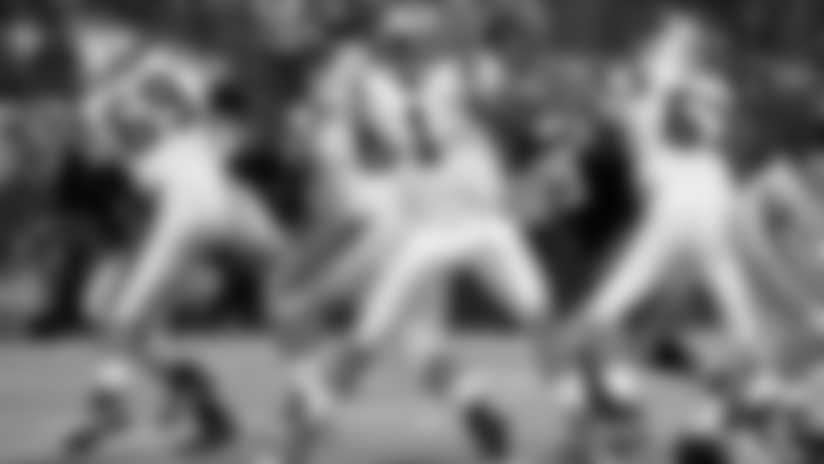 OFFENSE: Quarterback Cam Newton, much like the entire team, has been inconsistent. He's thrown for 1,154 yards and five touchdowns, but has been intercepted four times and lost one fumble.
Newton is also the team's leading rusher, compiling 209 yards and three touchdowns on the ground. Running backs DeAngelo Williams, Jonathan Stewart and Mike Tolbert each scored in the team's only win against New Orleans, but they've struggled to impact games on a regular basis. 
The running back trio has combined to rush for just 306 yards. Stewart in particular should benefit greatly from the bye week, as he works an ankle injury – which sidelined him in Weeks 1 and 3 – back to full strength.
In the passing game, wide receivers Steve Smith and Brandon LaFell have both made their share of big plays. Smith leads the team in receiving yards with 388 and has recorded seven receptions of 20 or more yards. LaFell, who has emerged as a reliable No. 2 wideout, has six catches covering 20 or more yards.
Greg Olsen has been a steady presence over the middle for Newton and it's the tight end who leads the Panthers with 22 receptions to go along with 293 receiving yards.
BREAKDOWN: The Panthers' offense was dynamic and explosive against the Saints and Falcons but found it difficult to string together first downs in the other three contests, let alone score enough points to win.
"It's real frustrating," LaFell said. "We all know we are better than that, at the end of the day we haven't shown it. It's frustrating week in and week out to put these types of performances on film.
"We have to get better on this bye week."
The offense accounted for just one touchdown against the Buccaneers and Giants before the Seahawks held them out of the end zone entirely.
Defenses have been successful taking away the vertical big plays, and head coach Ron Rivera wants Newton to take more advantage of the underneath routes. The Panthers are also in need of a running game resurgence to create more manageable down and distance situations, and effectively set up downfield play-action passes.
Making things more challenging moving forward, the Panthers offense will be without Pro Bowl center Ryan Kalil, who suffered a season-ending foot injury versus Seattle.
---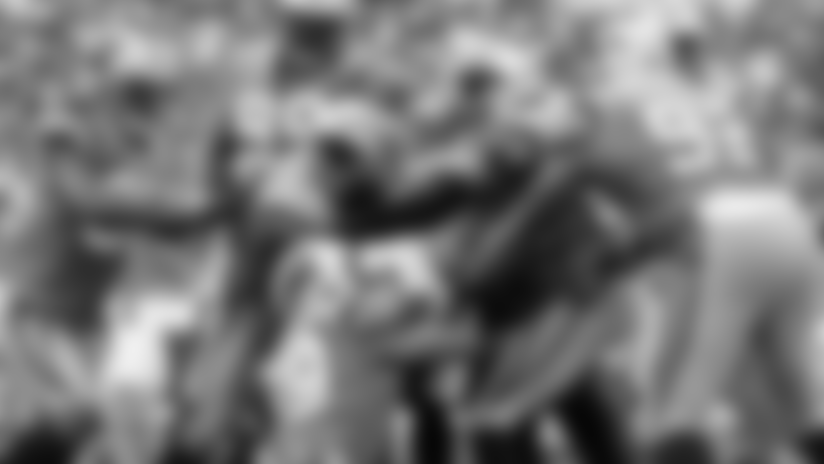 DEFENSE: Up front, the Carolina defensive line has provided a consistent pass rush. The Panthers' 14 total sacks ranks ninth in the NFL. Charles Johnson and newcomer Dwan Edwards are tied for the team lead with 3.5 sacks apiece. 
Stopping the run and tackling have been issues early in the season.
Carolina ranks 23rd against the run (127.4 yards allowed per game), but the Panthers produced their best outing last Sunday – limiting Seahawks' running back Marshawn Lynch to 85 yards.
Linebacker Jon Beason has been fighting injuries throughout the first five weeks, and the captain was forced out of action against Seattle. Rookie Luke Kuechly stepped in at middle linebacker and recorded a game-high 11 tackles and his first interception, continuing his strong first-year campaign.
Thomas Davis has had no health issues since returning from his third ACL surgery in his right knee, and he's been a consistent playmaker.
The secondary has had its share of bright moments – safety Charles Godfrey and cornerback Captain Munnerlyn each have an interception return for a touchdown. But New York quarterback Eli Manning picked apart the Panthers in Week 3 before Atlanta exploded for big plays though the air a week later.
BREAKDOWN: Six players in Carolina's starting 11 on defense either missed all of last season due to injury or are in their first season with the team. That doesn't include linebacker Davis, who had been used in sub packages prior to starting last week.
The unit is still developing cohesiveness and establishing an identity. The improved health of Beason and cornerback Chris Gamble, along with the continued development of Kuechly and rookie corner Josh Norman, will be big factors in the unit's progression coming out of the bye.
---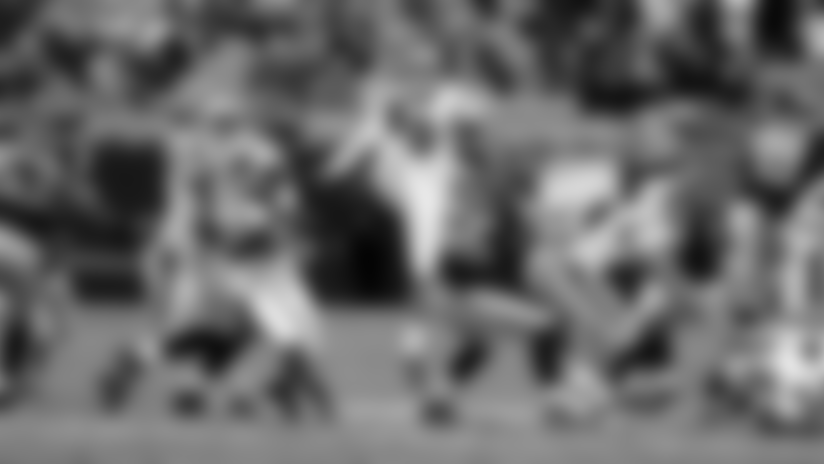 SPECIAL TEAMS: Kicker Justin Medlock hasn't had much work in the place-kicking department, but he's made both of his field goal attempts. His kickoffs have improved, and the coverage units have effectively bottled up opposing returners.
Rookie punter Brad Nortman has averaged 43.9 yards per punt and has dropped nine inside the 20.
Another rookie, wideout Joe Adams, began the season as the team's kick and punt returner. But after two fumbles against the Giants, wide receiver Kealoha Pilares and Munnerlyn have taken over at those respective positions.
The coaching staff knows Adams adds an explosive dimension to the return game, but ball-security must improve for that element to become a factor.