CHARLOTTE - On consecutive plays in what had the look of a game-winning drive, Panthers left tackle Jordan Gross had a good feeling.
In the end, though, Gross and his teammates were left to feel numb.
Gross celebrated when he thought wide receiver Louis Murphy scored on a third-down reception near the goal line. He had reason to believe a celebration would follow a fourth-down play call that had worked countless times in practice.
But the play didn't work when it truly mattered, and the Panthers fell 16-12 to the Seattle Seahawks.
"It's frustrating," Gross said. "We're within six and we drive down to the 1-yard line. I thought Murphy had scored on third down; I was celebrating. Then we came back on the fourth-down play and fell short.
"That's one of those plays where if Cam (Newton) keeps it and rolls out and it's wide open, everybody is thinking it's the greatest call ever. But they called a good defense and covered it well."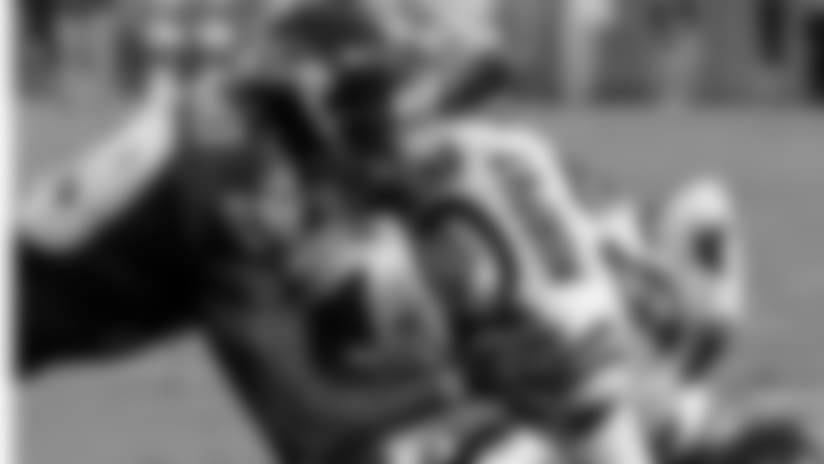 Trailing 16-10 with 10:27 to play, the Panthers gained possession at their own 20-yard line. Newton had completed just 6-of-21 passes for 62 yards to that point but suddenly came alive, completing 6-of-6 for 79 yards to advance the Panthers to the 1-yard line with just under four minutes left.
The final completion nearly got the job done, when Newton hooked up with Murphy near the shadow of the goal line for a 5-yard gain.
"I turned around, and I thought I got in, but I guess I didn't," Murphy said. "The play worked how it was designed. I've got to find a way to get into the end zone."
But the Panthers still had fourth down.
"It was a play-action rollout that gave the quarterback the option to run or throw, and Cam had a couple of options as far as receivers to throw the ball to," Panthers head coach Ron Rivera explained. "Unfortunately, he missed. We had an opportunity, got ourselves down there in position, and unfortunately we just didn't execute and finish the play."
The play is one of the more effective goal-line calls around, and Newton is a perfect quarterback to run it. The Seahawks, however, defended it to near-perfection.
Newton faked a handoff to running back Jonathan Stewart, then rolled to his right. So often, the play action helps create wide-open spaces for the quarterback to run, but the Seahawks had two defenders in Newton's vicinity. The tight end often finds himself wide open in the end zone, but that wasn't the case, either – not in the case of the Panthers' primary pass-catching tight end at least.
"We tried to get them with some play action, but it didn't work, obviously," tight end Greg Olsen said. "The safety did a nice job. He didn't bite on the run fake and ran with me out there. They did a good job."
Newton, however, bought some time with his legs, enough time that the unlikeliest of targets came free. While two defenders occupied Olsen near the right corner of the end zone, Ben Hartsock wriggled free to the left of the pack.
"I am a very last option on that play," said Hartsock, who has 29 catches in nine NFL seasons. "I'm supposed to block and then sneak out late to the flat."
That's exactly what Hartsock did, and Newton spotted him as pass rushers closed in. Newton's pass, however, was underthrown and fell significantly short of Hartsock.
"I just failed to throw it to him, to give him an accurate throw, so that comes down on me," Newton said. "I pride myself on being very prepared and being able to do things when my number is called.
"My number was called right there, and I didn't get the job done. That's shame on me."
And it's a shame for the Panthers, who reverted back to their earlier offensive struggles at the worst time imaginable.
"We did not have enough production on offense," Gross said. "Our defense had two turnovers and a touchdown. We should win games when they're doing that. There was just not a lot of output by us.
"We were pretty bad offensively."