Last Sunday, the Panthers had reason to thank the Vikings.
That's clearly not the case this Sunday.
Before the Saints and Panthers squared off for the NFC South lead in the late afternoon window, the Vikings knocked off the Falcons to assure that no matter what happened in New Orleans, Atlanta would remain in third place in the division heading to the final four weeks.
So despite the Panthers' loss, Carolina (8-4) remains ahead of Atlanta (7-5) and in playoff position. To remain there, the Panthers now have to solve the Vikings, who will arrive at Bank of America Stadium as winners of eight straight.
The non-Panthers game of most interest to Panthers fans this week is for sure the Thursday nighter, when the Falcons host the Saints – the first of two meetings in a three-week span.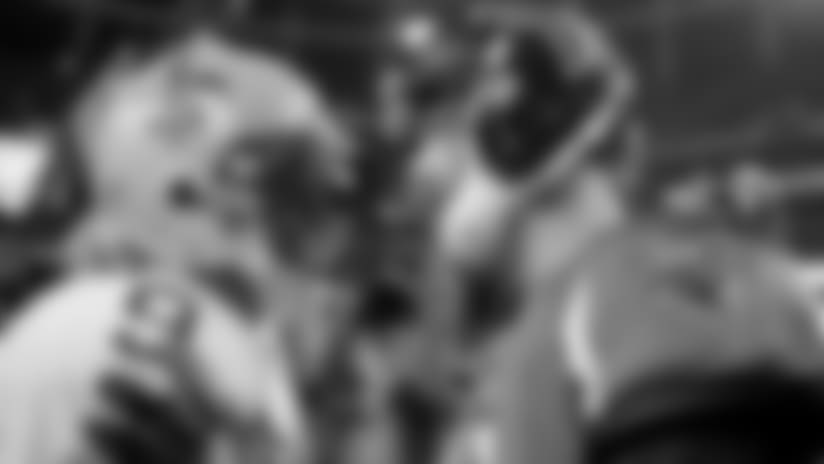 SAINTS: Not too much to add to what's already been written about New Orleans seizing control of the division. The Saints (10-3) not only lead Carolina by one game after beating them 31-21; they also hold and cannot lose the tiebreaker if the Panthers end up pulling even with them. Another way to look at it: If the Saints go 3-1 the rest of the way, they win the division regardless of what anybody else does.
FALCONS: Atlanta, however, could still have something to say about it because it still has two shots at the Saints – beginning Thursday. The Falcons had been flying, having responded to a stretch of four losses in five games with a three-game winning streak. They were again grounded, however, by a Vikings team that ended Matt Ryan's streak of 30 consecutive games with at least one touchdown pass in a 14-9 triumph.
If the Falcons take care of the Buccaneers in between the Saints showdowns and knock off New Orleans once, then a lot could be on the line when Atlanta hosts Carolina on the final Sunday of the regular season. That, however, is no simple task.
BUCCANEERS: Tampa Bay got quarterback Jameis Winston back after a three-game absence, but the Buccaneers couldn't take care of a Packers team trying to survive with backup Brett Hundley under center. Green Bay had just 22 sacks all season before getting to Winston seven times, helping the Packers rally to a 26-20 victory in overtime.
The Buccaneers at 4-8 are (barely) mathematically alive for a playoff berth, but the other "Bay" is more intriguing along those lines. If Green Bay beats the Browns this week, the Packers could come to Charlotte next week with Aaron Rodgers back under center and a rally into playoff position still possible.
View the top photos from Panthers vs. Saints by team photographer Melissa Melvin-Rodriguez.