CHARLOTTE – At first blush, it might have sounded like Cam Newton was talking out of both sides of his mouth.
Upon closer inspection, though, Newton was speaking from the heart.
Early in his weekly press conference, Newton said that playoff football is, well, just football.
Then towards the end, he said this.
"This is when the real football starts. Explaining it to the young guys or the guys that haven't witnessed playoff football yet, this is where you're made or broke."
How can postseason games be "just football" and "real football" at the same time?
It's because Newton puts his whole heart into it, every time.
"I haven't played a game yet that I didn't want to win," Newton said. "This game isn't any different."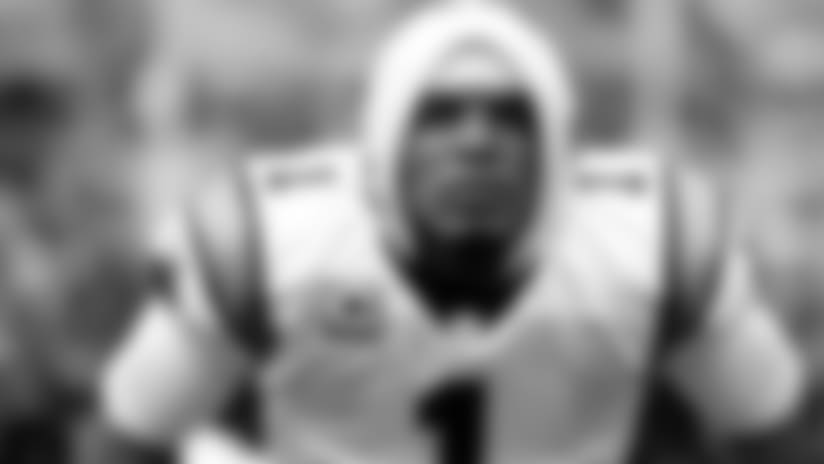 Newton's competitive fire runs deep and long, burning inside him as a child growing up in Atlanta playing rec sports and watching Michael Vick wreck the best laid plans of opposing defenses. It burns brighter now if that's possible as he persistently pursues something that eluded Vick – a Super Bowl ring.
But being a part of a fraternity of equally driven quarterbacks in the ultimate team sport, nothing comes easy. Newton's first six NFL seasons yielded one Super Bowl appearance and three playoff berths, and he and the Panthers are back for a fourth postseason shot in the last five seasons.
The latest opportunity starts Sunday in New Orleans, against a Saints team that swept the Panthers in the regular season in a building that's difficult to win in. The Saints lost the first three playoffs games they played in the Superdome but haven't lost one since, a 5-0 streak of success that began with a victory in 2000.
This Panthers team lost at the Saints a month ago, but earlier in a roller coaster of a season Carolina won on the home field of the reigning champion Patriots.
"Going into a hostile environment is really nothing new for us; we've had some of our biggest wins in hostile environments," Newton said. "We're looking forward to it. Carpe diem – live in the moment and seize it."
From Newton's perspective, the moment has passed in terms of Carolina's last game, a 22-10 loss to the Falcons in which Newton started 0-for-9 passing – the slowest start in franchise history – and finished with a career low passer rating of 31.5.
"Protecting the football is very important," said Newton, who tossed three second-half interceptions in the loss. "I have to do a way better job of doing that. Just holding my end of the bargain up."
Does Newton expect to accomplish that goal?
Newton is a part of a Panthers team that has the most playoff experience among this year's NFC entrants in terms of postseason games played. That experience has taught Newton – who sports a 3-3 postseason record - that the playoffs can be a pressure cooker.
Newton wouldn't want it any other way.
"We're one of 12 teams that still has the possibility of having fresh dirt on the bottom of their cleats today," he said. "I look forward to these types of moments because it brings out the best in individuals because there's so much pressure.
"We all know what they say about pressure, that it does one of two things. We're hoping to shine like diamonds on Sunday."
View photos from the week of practice leading up to the Panthers' wild card playoff game against the Saints.