The Carolina Panthers and Arizona Cardinals are set to play the first game of Wild Card weekend Saturday at Bank of America Stadium, pitting two teams who reached the playoffs in very different ways. The Panthers were 3-8-1 before streaking to a 4-0 finish and an unlikely NFC South championship. The Cardinals started 9-1 before losing quarterbacks Carson Palmer and Drew Stanton and finishing 11-5.
Before the matchup, azcardinals.com writer Darren Urban and Panthers.com senior writer Bryan Strickland discussed some of the particulars of the matchup.
Urban: It's really been an amazing year for the Panthers, given the way it started and where the team stood 12 games into the season. This is a team that had a lot of offseason changes but did win 12 games in 2013. To what do you credit the wherewithal of the Panthers to manage to get to the postseason?
Strickland: The Panthers entered the season with significant questions along the offensive line, in the defensive secondary and at wide receiver, and they unearthed answers in all three areas just in time to rise above the pack in the NFC South. Injuries hampered the quest for continuity along the offensive front, but the injuries also opened the door for undrafted rookie guard Andrew Norwell and St. Louis Rams practice squad tackle Mike Remmers to get on the field and emerge to bring stability to the unit. The late push by a pair of rookies in cornerback Bene Benwikere and safety Tre Boston and the continuing development of cornerback Josh Norman boosted the defensive backfield, and an injection of speed from undrafted rookie Philly Brown energized the wide receivers.
The Panthers offense is now carrying its weight, but the team is still built around defense. Carolina fans are feeling good about how that defense might match up against the Cardinals' injury-riddled offense. What's the latest on the quarterback situation, and how has this Cardinals team remained such a tough out even with so much turnover under center?
Urban: Well, the Cardinals held out hope that Drew Stanton could come back from his knee injury for this game. but it'll be Ryan Lindley again as the Cardinals try to make due. Here's the thing - Stanton isn't even the starter. Carson Palmer was supposed to be that guy, and it's Palmer's torn ACL in early November that could've derailed this team and hamper their quest to play a Super Bowl in their home stadium. Lindley played much, much better against the 49ers in the season finale than he ever had before, which was promising. But he still threw three interceptions, and such a high rate of turnovers will kill a team. I'm sure the Panthers gladly took what Matt Ryan fed them last weekend.
Bottom line, this is a quarterback-driven league. The Panthers know. You need all parts of a team, but in the NFL 2014, you lose your main QB, it's trouble. I mean, Cam Newton just got in a scary car accident a few weeks ago, but he missed just one game and has been plowing through tacklers like it never happened. Is Newton still dealing with any accident-related aftermath, and just how Cam-centric is this offense these days?
Strickland: Well, as you said, this is a quarterback-driven league, but Newton has learned when to take a back seat. He actually attempted a career-low 16 passes in last week's demolition of Atlanta. The running game, led by Jonathan Stewart, has set the tone over the last month: Despite a relatively quiet game against the Falcons, Stewart has 486 rushing yards in his last five games after totaling 323 in his first eight. Newton, remarkably, remains a critical part of the running game. In his two games since the accident, he's rushed for 114 yards. Somehow, he is showing no ill effects from that harrowing accident. Just two days after it, he looked like his spry self on the practice field. After a midseason slump, he's back to playing the kind of football that he did early in the season when folks in some circles were saying he looked like a top-five quarterback.
Newton's rediscovered efficiency has helped the Panthers recapture the formula that led to a 12-4 record last year. With the Cardinals' injury issues on offense and some slippage on defense of late, how are they 11-5? I'm assuming Bruce Arians, arguably the top candidate to capture the NFL Coach of the Year award that Ron Rivera won last year, has a little something to do with it?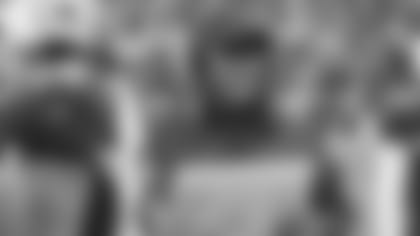 Urban: Obviously, Arians has found something that works for this team and yes, I'd agree that he's got to be the favorite for Coach of the Year. He has created a culture of belief with his team and that they will overcome regardless of circumstances. When you win while doing that, it just strengthens that foundation. Daryl Washington suspended last offseason? Plug in veteran Larry Foote. Lose Darnell Dockett to an ACL tear in training camp? Grab Tommy Kelly off the street and use Frostee Rucker as veterans to lean on. Injuries finally topple top running back Andre Ellington? Elevate Kerwynn Williams from the practice squad and watch him go. Lose Palmer, and then Stanton? Throw your support behind Lindley and do not let up. That's what Arians and his staff have done. There is no question the defense has not played nearly as well as it has or needs to play over the last two games. The Cardinals won't go very far if that doesn't change. They suddenly can't stop the run – not a good sign given what you just said about the Carolina run game – and more importantly, the turnovers have dried up. The Cardinals need to force some Saturday.
Speaking of defense, here's my last one for you – Greg Hardy hasn't played since the season opener, and from afar, it looked like there would be problems on that side of the ball. Yet the Panthers have been very stingy. How has that defense evolved to where it is right now?
Strickland: The Panthers haven't harped on Hardy's absence because it does them no good, but his loss was a big blow after he tied a team record and ranked third in the NFL with 15 sacks last season. Hardy was a big part of the reason why the Panthers' front seven was so dominant in 2013, but he wasn't a one-man wrecking crew, and it took the defensive line awhile to play like it recognized that. Bookend Charles Johnson has played ferocious football of late, and defensive tackle Star Lotulelei has re-emerged. Just as big has been the aforementioned improvement by the secondary. Much of last season, the defensive line made the secondary look good. Here recently, the secondary has helped the defensive line look better. And the glue as always is the linebacking duo of Luke Kuechly and Thomas Davis.
So we've taken a look at where the combatants now stand and how they got here. Taking everything into account, how do you expect the game to play out Saturday?
Urban: I guess, from my perspective, it comes down to defense. If the Cardinals can play the kind of defense that they were playing for the vast majority of the season – making it very hard to run the ball and creating two or three turnovers – then I think they can win this game and keep alive what has been a very good season. I just don't see the Panthers having a scary offense to overcome that kind of play. Of course, the Panthers will be saying the same thing about the Cardinals, especially with the quarterback issues. And if the Carolina defense can play like it did against Matt Ryan last week, a guy like Ryan Lindley could have a very long day. In the end, I'd be surprised if the game isn't close and if it isn't determined by a key turnover or two. I also expect players on both teams to look across to the other sideline and expect this is a game they should win.