With everyone against Carolina on this two-game road trip out west, how can the team come away with two much-needed victories? – Jordan via Twitter
The Panthers are beat up and are looking up at a lot of teams in the standings, including their next two opponents. The Raiders and Seahawks sport a combined record of 15-4-1, individually laying claim to two of the four best records in the NFL entering Week 12.
But one thing is for sure about this franchise and this group of players and coaches the past few years: They tend to be at their best when things look the worst.
The Panthers, with a 4-6 record, know their streak of three consecutive playoff appearances is in jeopardy, but their playoff hopes have been in peril before. In 2013, they started 1-3 but fought their way to 4-3, only to enter into a three-game gauntlet circled by everyone as a near-impossible stretch entering the season. It started with the Falcons, who had averaged 12 victories the previous three seasons but actually limped in at 2-5. After winning that one, the Panthers faced the 49ers coming off a Super Bowl appearance and the perennial power Patriots – teams that had a combined 13-4 mark – and swept them. Carolina went onto finish 12-4.
In 2014, the Panthers' greatest opponent was themselves when they lost six in a row to stand 3-8-1. But even facing the real prospect that winning out wouldn't be enough, the Panthers did win out, and it was enough to win the NFC South. Even in 2015, which turned into a 15-1 season, doubters questioned Carolina's 4-0 start based the opposition but couldn't question anymore after the Panthers pulled one out in Seattle against a Seahawks team coming off consecutive Super Bowl appearances.
History tells us this team responds to a challenge, and they know their playoff hopes are history if they don't step up on the West Coast. Their best chance may be born of the fact that few people are giving them a chance.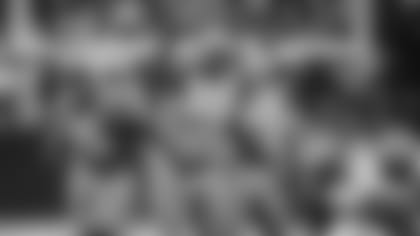 What is the locker room like with all the injuries happening? Are the players still optimistic and looking towards the playoffs? #KeepPounding – Tony in Pilot Mountain, N.C.
We'll get status updates as the week goes on, but the injuries suffered by linebacker Luke Kuechly and center Ryan Kalil in particular could clearly impact the Panthers' ability to keep winning.
There's no replacing the leadership and coach-on-the-field type of impact Kuechly and Kalil have on their respective sides of the ball. But at middle linebacker, A.J. Klein is a perfect fill-in, as evidenced by the Panthers' 3-0 record when he played for Kuechly last season. At center, the running game struggled when Gino Gradkowski replaced Kalil against the Rams and Chiefs, but many a team at full strength has struggled on offense against those teams. The key if Kuechly and Kalil are out will be the health of Klein and Gradkowski; they both missed Carolina's last game but were active in practice Monday.
As for the Panthers' attitude about the injuries, this locker room is as good as any about embracing the next-man-up mentality. The backups always welcome the opportunity, and the coaches do a great job of preparing players at both the top and the bottom of the depth chart.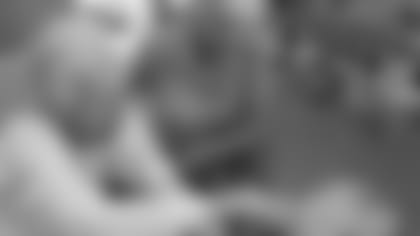 What is your favorite Thanksgiving food? - @Panthers
Now there's a question I can really sink my teeth into.
I'll tackle this question by food category, starting with a controversial one. As entrees go, I'm going to say ham. Controversial of course because turkey tends to rule the roost, but also because some might try to argue that ham isn't even actually a Thanksgiving food. Coming from a family that has featured Red Hots – the meat product, not the candy – and a taco bar around the holidays, ham has to be considered traditional.
When it comes to side dishes, my sister makes a mean glass of ice (family joke). My mom's dressing is hard to beat, but my Aunt B's sweet potato casserole takes the cake. Speaking of cakes – and pies – my choice of Thanksgiving dessert has to be my mom's pecan pie. But don't sleep on pumpkin pie – though if you eat too much turkey in lieu of ham, you might just sleep.
View photos of the Panthers' annual Giving Thanks event at Bank of America Stadium.