When Carolina lost to Denver, fans thought, 'OK, Denver is a good team.' The Panthers responded with a convincing win over the 49ers, and it seemed they were back on track and looking to Super Bowl 51. Now, after a loss to the Vikings and their stingy defense, where are these Panthers looking at in terms of the rest of the season? Super Bowl contender? Wild Card, 7-9? – Colton in Richmond, Va.
"What's wrong with the Panthers this year? There's no fire in their eyes at all," Mark in Charlotte wrote me.
"Is it time to fire some coaches and the GM?" asked Joseph in Loves Park, Ill.
There are different degrees of panic in those perspectives, but I know the Panthers aren't going to panic. Neither am I.
While last season was a smooth, fun ride for Panthers fans, that's not the norm. Living and dying with an NFL team is often a roller coaster ride, as Colton attests to with his question. I'm not a fan of roller coasters myself. I'd love a smooth ride like 2015, but that notwithstanding I'll settle in for the long haul.
Colton's question took the long view, asking how I now see the Panthers' playoff prospects. My pick from his choices would still be Super Bowl contender.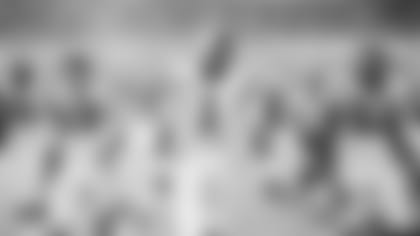 Are there things to be concerned about through three weeks? Of course there are. But are there things for Cardinals fans to be concerned about, and Seahawks fans and Packers fans? Absolutely. What team in the NFC is clearly better than the Panthers?
The main reason I still say Super Bowl contender, though, is because this team has been here before and has responded. The 2013 team, with no real track record of winning among the group at that point, bounced back from a 1-3 start to finish 12-4. The 2014 squad overcame adversity and a 3-8-1 start to make the playoffs. And last year's team bravely fought through being labeled the worst 11-0 team in NFL history (sarcasm alert) to reach the Super Bowl.
No, those past success stories don't guarantee another bounce-back, but this team and coaching staff has shown me enough to get the benefit of the doubt. This ride, despite its bumpy start, can still last all the way to the Super Bowl.
What is your opinion on what Dave Gettleman does with both the offensive line and defensive line after the season? It may be early in the season, but with his philosophy of winning the game in the trenches, it seems we're lacking edge rushers and our tackles are not dependable against playoff caliber defenses. – James in Washington, D.C.
Gettleman still believes in both groups. He believed in them when he decided against investing heavily in new pieces at defensive end and along the offensive line last offseason, and three games won't change how he feels. That being said, the pursuit for more production never ends, as evidenced by the decision to claim versatile defensive end Lavar Edwards off waivers prior to the season opener. Edwards responded with his first sack Sunday.
Gettleman also didn't act in those areas last offseason because after weighing all the factors – from personnel already on the roster to the players available via draft and free agency to the salary cap – he decided to it best to stand pat. It's way too early to really talk about next offseason, but when it does arrive Gettleman will go through a similar process, keeping in mind the expiring contracts of defensive ends Charles Johnson and Mario Addison as well as right tackle Mike Remmers and left guard Andrew Norwell.
A loss like Sunday's always exaggerates concerns. Of course Carolina wants to be better along both lines, but its six sacks to date are square in the middle of the NFL rankings. The Vikings did dominate with eight sacks, but they lead the league in that category and victimized Aaron Rodgers for five the previous week. Denver and San Francisco, meanwhile, recorded their lowest sack totals of the season against Carolina.
Why isn't there a new scheme or game plan done on special teams? They are still the weak link of this team. They are not setting the offense up with good field position. – Scott in Moncks Corner, S.C.
A critical stretch of Sunday's game saw the Panthers lose out on the field position battle in a significant way, but all the blame doesn't go to special teams. And on the whole, the Panthers have actually been good in that regard.
With Carolina leading 10-0, a 62-yard boomer by Vikings punter Jeff Locke backed the Panthers up and set up a safety. Panthers punter Andy Lee uncorked nice balls on the ensuing free kick and on his next punt to flip field position back in favor of Carolina, but Graham Gano's missed field goal from 54 yards gave field position back to Minnesota. The Vikings took advantage on Carolina's next punt, when Marcus Sherels – one of the up-and-coming returners around the league – dashed 54 yards for a critical touchdown.
But even with that return – one of just two punt return touchdowns in the NFL so far – counting against Lee, he still ranks right in the middle of the league standings with a 40-yard net average. His 51.3-yard gross average ranks second in the league.
The Panthers' coverage and return teams have work to do, but they have a punter and kicker and players with special teams talents like Colin Jones, Joe Webb and David Mayo that can turn things around.
View the top photos from Carolina's game against Minnesota by team photographer Melissa Melvin-Rodriguez.