I loved what I saw from my Panthers on Sunday, but will we see more of the same the rest of the season, or was it just a one-week thing? Levi in San Francisco
Sunday against the Cardinals, the Panthers played like a team both hungry and desperate to win, and they responded by playing to the best of their abilities. Now that we definitively know that the Panthers' best is good enough in 2016, anything is possible. That should only serve to further feed this team's hunger level.
The Panthers of course didn't want to dig such a deep hole, following up a 15-1 regular season with a 1-5 start. But this team loves a challenge and loves being doubted, and now at 2-5 the challenge remains and the doubters aren't going away. That being said, even elite teams don't post eight sacks every game – the Panthers didn't have more than five in a game all of last season – and teams don't typically play as well on the road as at home. The Panthers' attempt to truly string something together begins this Sunday in Los Angeles.
Inconsistent play is frankly the norm for most NFL teams these days, but the Panthers deftly avoided that pitfall last season and now must do so again given how they started off this season. We haven't seen the last of the team that dispatched of the Cardinals, but only time will tell if we see it often enough to engineer another remarkable turnaround.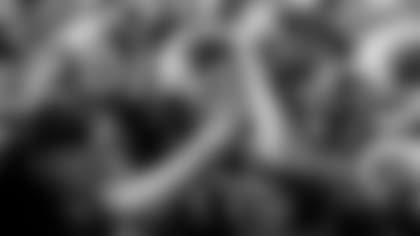 When can we stop the prevent defense that allows teams to catch up? – Andrew via Twitter
Why do we slip into a conservative mode when we establish a big lead? – Jordan via Twitter
I was surprised by the number of questions related to this that came in after the Panthers built a 21-0 lead and came away with a 30-20 victory. Yes, there are times when big leads get whittled down a little too close to comfort and play calls/defensive philosophy can come under attack. But I don't think this is one of those times.
Leading 24-7 at halftime, the Panthers took the opening kickoff and marched for a field goal, then the defense forced a three-and-out, then the offense got another field goal for a 30-7 lead. The Cardinals followed with their best drives of the game, scoring touchdowns two of the next three times they had the ball. The Panthers recorded a sack on each scoring drive, but the Cardinals successfully converted three third downs and a fourth down on them. Arizona was able to string together some short passes, but it wasn't like Carolina's defense just backed off and gave the Cardinals the chance – in fact, when the game was close, Carolina's defense also aimed to keep things in front of it.
Offensively, the Panthers didn't score during the stretch, but they didn't go into a shell either. Their first drive after Arizona scored was a three-and-out that featured two pass plays. The next drive yielded a first down and then two pass plays on the next set of downs – including a deep shot downfield – but a penalty that made it third-and-14 proved too much to overcome. The drive after Arizona's second touchdown of the half, which started with 4:59 left in the game, resulted in a turnover.
Running the ball – especially when you've been running it well – and guarding against long, quick strikes by opposing offenses are staples of game management when a team builds a sizable lead. It's not a formula that works every time, but there's not a formula that works every time. And in this case, I personally liked how Carolina went about keeping the lead.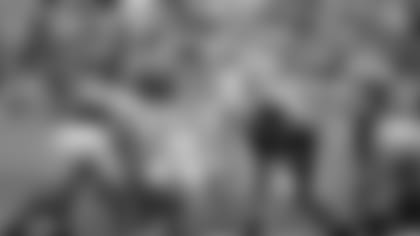 When a play is called, why does it take so long to get it off? Is it that they are trying to slow the game down? – Herbert in Wilmington, N.C.
With the "check with me" approach that the Panthers predominantly feature on offense, the pace of play is completely in their hands. They can hurry up and snap the ball, as they will do on occasion to try to change things up, but they generally want to be more methodical while still managing to keep defenses off-balance. This approach accomplishes just that.
In a nutshell, the offense comes to the line rather than huddling, but in effect they're huddling at the line. By doing so, they limit the number of personnel changes the defense can make, and they also get a look at how the defense is lining up before they make their initial play call. It's still an option to call an audible, but this cuts down on the frequency and thus can cut down on pre-snap penalties. It's pretty much a win-win approach for offenses, and one that is prolific in the game today.
View photos from Carolina's win against the Cardinals by team photographer Melissa Melvin-Rodriguez.