How will you remember the 2016 season? – Dominic in Greensboro, N.C.
It seems like only yesterday that I stood under the goal post in Denver and watched with disappointment as Graham Gano's last-second field goal sailed over my head but wide of the mark to kick off the season with a 21-20 loss in the long-anticipated rematch of Super Bowl 50. As Panthers players entered the locker room dejected, wide receiver Philly Brown encouraged his teammates to keep their heads up.
Then, on a day that really seems like yesterday because it virtually was, I remember walking into the locker room after the Week 17 loss at Tampa Bay and witnessing receiver Ted Ginn, Jr. do exactly what Brown had done four months before after a failed two-point conversion officially wrapped up the season with another excruciating loss.
How will I remember the season? In some ways, I just want to forget it, but the spirit and character this team displayed in a season no one forecast was unforgettable. For the Panthers' players and coaches, it would be a mistake to flush the season without reflection.
"If you don't learn from this then you've wasted it," head coach Ron Rivera said. "I know it didn't go the way we expected or I expected, but I do know this: We're going to learn from it, we're going to grow from it, and we'll be better. I really believe that."
I'll remember the struggles on a four-game slide that dropped Carolina to what in the preseason seemed like an unthinkable 1-5, then the hope that came from back-to-back victories over Arizona and Los Angeles and how hope was again dashed by a remarkable comeback by the Kansas City Chiefs. I'll remember how a hard-to-watch injury suffered by Luke Kuechly the next week made a must-win over the Saints almost feel like a loss, then how an unprecedented 10-day trip to a West Coast turned hopeful with an amazing rally by the Panthers at Oakland, only to see any real playoff hopes to put bed by a Raiders rally.
But at this point, I mostly want to remind myself of the talent on this team, that most of the pieces are in place from the 15-1 season. Changes must be made – as really is always the case – but everything tells me that the Panthers will be right back in the race next season. More memorable seasons, I believe, await around the corner.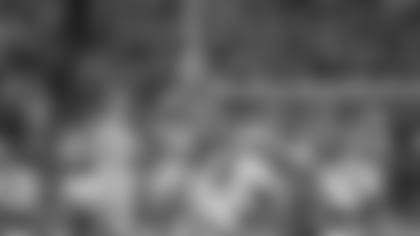 Do you think they will keep Graham Gano, even though he has had a rough year? I hope they do! – Maria in Fort Walton Beach, Fla.
That field goal miss against the Broncos got Gano's season off on the wrong foot, so to speak, but we are talking about a 50-yard kick in a hostile environment. Regardless of venue, game circumstances or weather conditions, NFL kickers made 59 percent of 50-plus-yard field goals in 2016, and that kick had to be toward the higher percentile in terms of difficulty.
Gano actually had a higher field goal percentage than his previous two seasons heading into the finale, when he made just 1-of-4 kicks. The connection was from 54 yards and one of the misses was from 58 yards, and Gano was kicking with a broken bone in his foot. He missed three PATs for the second consecutive season – something fans didn't seem to notice when the kick was first moved back in 2015 but that they seemed to be up in arms about in 2016. Gano was one of nine kickers to miss exactly three PATs in 2016; six kickers missed more than three.
Gano still has a strong leg as evidenced by nearly three-fourths of his kickoffs forcing touchbacks, and the return average for opponents on those they did return plummeted from 27 yards in 2015 to 18.1. But no one including Gano is happy with how the season went, and Rivera has indicated that he'll face increased competition this offseason – something that should benefit him.
What is the best way for the team to shift their sights to Super Bowl 52? – Joshua in Santa Fe, N.M.
The first step is one that takes care of itself. The players need to get away from football for a while, a process that began when the Panthers had their final official team meeting the day after the season finale and then went their separate ways. The weeks of playoff action leading up to Super Bowl 51 that they'll now witness should only fuel a fire that already exists to forge a more successful 2017.
The coaches, by contrast, remain in the building, going through the process of evaluating all that happened in 2016 for the purposes of planning out 2017. General manager Dave Gettleman and his staff are shifting to roster-building season, and the reality is that some of the players hoping to make amends for last season won't get that chance. The roster will look different in 2017, and the Panthers hope for different results as well.
Panthers players show appreciation for fans with hand-written thank you notes following 2016 season.