Going into this year's draft, what would be the top three needs for the Panthers? – Darren in Halifax, Nova Scotia
"You guys know my policy," general manager Dave Gettleman said at his after-season press conference. "Best available player."
Most mock drafts are formulated based on perceived position need. Gettleman technically doesn't draft for need, but still it can play into draft-day decisions. Just look back to the 2016 draft, when the Panthers drafted cornerbacks with three consecutive picks. They had all three graded higher than their draft slot, but they traded up to get what they considered a second-round talent in Daryl Worley when he was still available in the third round.
"You can't deny your need, but you can't overdraft, either," Gettleman said immediately after the draft. "It's a fragile balance."
Gettleman didn't talk position needs immediately after the season, and there's no guarantee he'll want to further open up about it at the fast-approaching NFL Scouting Combine. Plus, with free agency still to come, the list of needs could well change before the draft. Based on the current roster and with Michael Oher's status still uncertain, offensive tackle has to lead the list. Defensive end could become a significant need as well depending on what happens with potential free agents Mario Addison, Charles Johnson and Wes Horton, and the defensive backfield could use an injection of depth.
"Really looking at it quick, I think the safeties and corners go fairly deep (in the draft class), and there's a pretty good group of defensive ends and a good group of running backs," Gettleman said after the season. "But I don't go in with any preconceived notions. We go through the process, we evaluate, we see where everything is at, and we draft.
"Picking eighth, we're going to be looking at a really good player."
Do Panthers scouts attend the NFL combine with a position or prospect wish list as a starting point for the week? – Randy in Goose Creek, S.C.
The combine is a key event in the draft process, but by the time it rolls around at the beginning of March, scouts already have evaluated the prospects (in some cases, for years). The combine does give potential draft choices a chance to show something else that didn't show up on film, but most of the opinions have already been formulated.
The closest thing the football personnel department has to a "wish list" upon arrival at the combine is the list of players they plan to sit down for a series of 15-minute interview sessions each night. Over the length of the event, the Panthers could interview upwards of 60 players in this manner. They may too, though, interview more than half of the 330 total prospects in a more informal setting over the course of the week. A team can never be too prepared when it comes to the draft.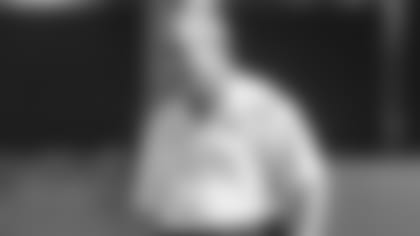 Now that James Bradberry has been named the best rookie corner by Pro Football Focus, do you think that fans will trust Dave Gettleman a little more next draft? I didn't trust him on this one to be honest (but kept silent). – Kerron in Port of Spain, Trinidad and Tobago
With the selection of Bradberry in the second round last season, Gettleman has now selected eight players in the first two rounds since joining the Panthers in 2013, and all of them have enjoyed their share of successes. He started out with defensive tackles Star Lotulelei and Kawann Short, then followed in 2014 with wide receiver Kelvin Benjamin and defensive end Kony Ealy. The next year featured linebacker Shaq Thompson and wide receiver Devin Funchess, and he kicked off the 2016 draft by taking defensive tackle Vernon Butler in the first round.
Most casual followers of the draft hadn't even heard of Bradberry when he was selected, but he certainly looks like a productive pick now. Of course not all draft picks work out, but yes, the guys who will soon descend on Indianapolis on behalf of the Panthers do know what they're doing.