Why has there been such a drastic difference in the team from last year to now? – Daniel in Perrysburg, Ohio
It is like night and day from last year. What do you think has to happen for us to turn on the switch and start playing ball like we all know we can? – Larry in Summerville, S.C.
This first part of this answer isn't going to make you feel any better, but it is a reality: This kind of thing happens all the time in the NFL. It's been 23 years since the team that lost the Super Bowl returned the next season, and at 1-4, the Panthers' pursuit of a return trip faces a steep climb.
It's so hard to put a finger on how things can change so drastically, so fast, but it is life in the NFL. This time last year, 12 teams were above .500. Six of those teams are currently below .500. Of the 18 teams that were under .500 this time last year, eight of those are currently above .500.
The line is so narrow between winning and losing in this league. The Panthers clearly stood right on the cusp of victory both this past week against Tampa Bay and in the season opener at Denver, yet they lost. Last year's 15-1 team had its share of comfortable victories, but seven games truly hung in the balance in the waning seconds. Carolina easily could have been 4-4 at the halfway point.
Now the goal for the halfway point is to improve to 4-4, though Carolina of course is taking it one game at a time. There is still time to turn things around, as this team has shown in the past. Recall that the Falcons actually had a better record at this point last year than they do now, starting out 5-0 before falling back to the pack. Things can change quickly in this league, for better or for worse. If there's one thing I've learned following the NFL, it is this: Stay tuned.
Why did Derek Anderson throw on first down at the 1-yard-line? – Anne via Twitter
What's up with the play calling? It's clearly not working. – Megan via Twitter
One universal truth when it comes to fans' view of play calling is this: Hindsight is always 20-20. It's so easy to question play calls after the play doesn't work.
The question that Anne asks about the much-discussed first-and-goal interception midway through the fourth quarter Monday night is a fair one. Some fans have criticized offensive coordinator Mike Shula for calling a play-action pass there, but were those same folks complaining when a play-action pass to Olsen on third-and-1 early in the second half resulted in a 34-yard gainer to Olsen that sparked Carolina's first touchdown drive? I've seen tight ends break wide open in the end zone so many times on that play call. To their credit (and to my surprise given Olsen's night), the Buccaneers sniffed it out that time, and Anderson made an ill-advised throw.
Some that were calling for a run after the fact were calling for a pass on what proved to be the Panthers' final drive of the night, when Cameron Artis-Payne was stuffed on a third-and-2 run near midfield. Head coach Ron Rivera made some valid points about why the play call made sense. I too was caught off-guard by the play call (as the Panthers hoped Tampa would be), but the bottom line is this: Not every play call is perfect. The execution of every play call isn't going to be perfect. You just need to be on point in both regards more often than your opponent, and the Panthers' aim is to recapture that winning formula as soon as possible.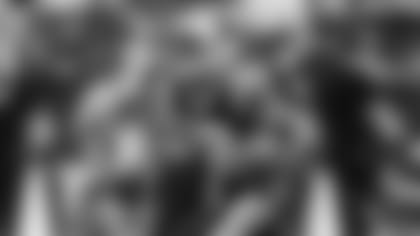 With the team needing a spark, momentum changer or game changer, why aren't they activating Damiere Byrd and allowing him to use his world class speed and elusiveness? Ted Ginn, Jr. is fast yes, but he has straight-ahead speed whereas Byrd is quicker and a more elusive runner who can take it to the house any given time. Let him return kicks and play some slot receiver. – Eric in Fredericksburg, Va.
Byrd is the lone player on the Panthers' current 53-man roster to not be active for a game, and it would potentially be fun to see that change in light of the productive preseason he enjoyed that earned him a roster spot. But the decisions regarding game-day inactives aren't easy ones, and even if he does get the call, would he get snaps? Carolina has gone back and forth between having four or five wide receivers active. In the two games where Brenton Bersin has been active, he's totaled eight snaps.
Ginn, who scored 10 touchdowns last season, has nine catches this season. The Panthers no doubt would like to get him more involved. I don't see Byrd being active over Ginn, but perhaps Byrd will get a shot in the near future.