CHARLOTTE – For a quartet of Panthers players and coaches that played, coached and/or grew up in the Philadelphia area, Monday night's game at the Eagles will be something special.
Wide receivers Jason Avant and Philly Brown along with head coach Ron Rivera and defensive coordinator Sean McDermott each have a different perspective on things, but there's a universal feeling about going home.
"Having coached against my old teams, it's always interesting the feeling you have," said Rivera, whose coaching career got off the ground as Eagles linebackers coach from 1999-2003. "Deep inside it's kind of bittersweet, but you want to win. You want to beat your old team. That's the approach that I think everybody takes where they're in that situation."
While Rivera and McDermott have been through this before – they coached against Philadelphia two years ago – it's a new experience for Avant and Brown.
It could be particularly emotional for Avant, for played his first eight NFL seasons with the Eagles before being released in March.
"I'm trying my best to just focus on what I have to do as a part of this team and not try to get too emotionally out of whack," Avant said. "I know there will be certain emotions that come out when I see familiar faces, but I'm going to try to stay focused and then allow that stuff to come out after the game."
It's a different situation for Brown, whose nickname pays homage to growing up in the Philadelphia area. Brown – who has given up on trying to get people to call him Corey instead of Philly – has never played at Lincoln Financial Field but was a big Eagles as a youth.
"There are still dudes on the team that I was cheering for in high school. Jason was one of my favorite players coming up," Brown said. "I root for them when we're not playing them, but this week I want to kill them."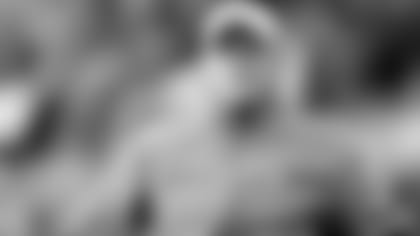 The roots for Rivera and McDermott were somewhat severed when head coach Andy Reid was fired following the 2012 season, but McDermott's ties go well beyond even that deep relationship. McDermott's first 12 seasons as an NFL coach coincided with Reid's first 12 of 14 seasons as Eagles head coach. McDermott also grew up just outside of Philadelphia.
"It is a special week for him. His family is still there, his mom and dad," Rivera said. "But I also think we've gotten past that because we played them there on Monday night two years ago, so he's already gone through that. Now I think the challenge is to play against this type of offense."
Two years ago, McDermott helped the Panthers defeat Reid in one of his final games. Monday, McDermott will face second-year head coach Chip Kelly's fast-break offense for the first time outside of a preseason meeting last season.
"As a coordinator, one of the things you get a kick out of is who you play against and what they do," Rivera said. "When you come up against this type of offense, you want to put together a game plan that has people saying, 'Wow, that's how you play against them.'
It's an offense that Avant was playing in this time last year. McDermott has run some of his observations by Avant for confirmation this week, but the ties that connect several Panthers to Philadelphia won't be the reason Carolina wins or loses Monday.
"It was a good experience," Avant said, "but I'm happy to be here trying to help this team win."