CHARLOTTE - Given tight end Gary Barnidge's passion for movies, there's little doubt he's hoping for a Hollywood ending to his journey back from injury.
"It's going to feel good to get back out there and get another catch, and then to just get more and more catches, hopefully," said Barnidge, who hasn't caught a pass since Week 15 of the 2009 season. "I'm ecstatic about being back."
Barnidge said he's 95 percent recovered from a broken left fibula and dislocated left ankle that sidelined him last season and expects to be 100 percent within the next few weeks.
As it stands now, he's positioned to be the Panthers' second pass-catching tight end behind Greg Olsen.
"That's up to the coaches," Barnidge said. "I'm going to do all that I can."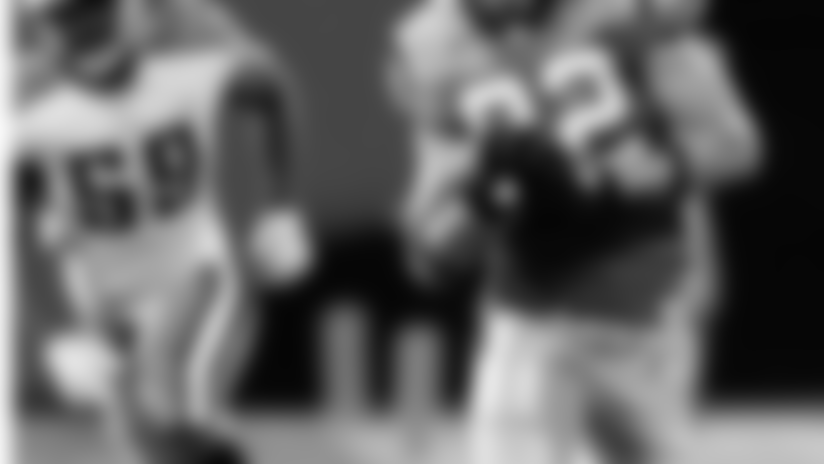 In 2009 – Barnidge's second season out of Louisville after playing special teams his rookie season – he teamed with fellow tight ends Jeff King and Dante Rosario to catch 63 passes for 755 yards and five touchdowns. Barnidge had 12 catches for 242 yards.
The passing game struggled in 2010, and Barnidge didn't catch a single pass despite playing in all 16 games, though he did tie for the team lead with 17 special teams tackles.
Last preseason was a horror show for Barnidge – and not the good kind. Barnidge loves classic horror movies that are light on gore and heavy on suspense, but the day after wrapping up a strong showing at training camp, he suffered an injury that left little in the dark.
"I looked down and thought, 'That's not good,' " Barnidge said. "It happened while running around in practice. My foot got caught in the ground and didn't turn. My body kept going and just turned my ankle and dislocated it.
"It was about 15 seconds of pain, and then it was just anger because I knew it was something bad."
Within a couple of weeks, Barnidge found himself on injured reserve with the first notable injury of his life. He didn't know what to do with himself during a rehab process that often isolated him from his teammates, but he found a way to continue to connect with them.
Barnidge, who is currently revamping a movie review website that he started with Rosario (now a San Diego Charger), would limp to the theater several times a month to review movies and share his findings with his teammates.
"Being hurt, it was harder to get to the movies with crutches," Barnidge said. "But every week I'd see all the movies that came out and I'd write a review and post it so all the guys could see it.
"Everybody seemed to like it, and they'd give me a hard time if they saw a movie that they didn't like that I thought was good."
Then on Sundays, Barnidge sat back and took in the show that Panthers tight ends Olsen and Jeremy Shockey put on. The newcomers to the team, with a helping hand from rookie quarterback Cam Newton, combined to catch 82 passes for 995 yards and nine touchdowns last season.
"I enjoyed watching them last year," Barnidge said. "They're really good guys, too, and I learned a lot from both of them. In the short amount of time I had with them, they taught me a lot of stuff, and Olsen is continuing to teach me."
Olsen is back, but Shockey has not been re-signed, and the only other tight end with more experience on the roster than Barnidge is blocking specialist Ben Hartsock (29 catches in eight NFL seasons).
"We have a great group of guys, and I think we're all going to contribute," Barnidge said. "It just feels so good to be back with the guys, running around and doing everything.
"You can take it for granted when you're playing. When you don't have it, you realize, 'Man I really do love this. I miss it so much.' Being back is a lot of fun."
We'll see how the script plays out.