CHARLOTTE – Jon Beason was forced into a spectator's role for the majority of two straight seasons.
The Panthers linebacker didn't miss a single game during the first four seasons of his NFL career, but he's only played in five over the past two years.
A torn left Achilles tendon suffered in the opener ended his 2011 season. This year, knee and shoulder injuries forced him to injured reserve prior to Week 5.
Those injuries turned the three-time Pro Bowler into a fan. It's not Beason's desired role, but it wasn't all bad thanks to Carolina's four-game win streak to end the season.
"It's been fun to be a fan a little bit," Beason said. "Everything looks so promising."
Beason's final 2012 appearance came in the 30-28 loss in Week 4 at Atlanta. The Falcons – backed up at their own 1-yard line with 59 seconds left – gained 59 yards in one play before kicking the game-winning field goal in the final seconds.
Carolina struggled to recover from the devastating loss to the eventual NFC South champions and by Week 10, the Panthers were 2-8.
But they would only lose one more game.
"To start the season (2-8) and finish 7-9… it's just a complete 180," Beason said. "I can't be more proud of the guys, the coaching job.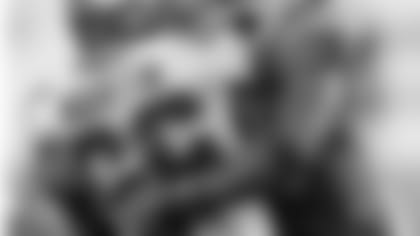 "There are guys that were playing that you weren't expecting to, guys we had to bring in and bring up off the practice squad, and it was great to see them play well."
Beason – a five-time captain – was particularly proud of the 44-38 comeback victory over the Saints in the finale.
"You go down 11 points and you can say, 'You know what, what are we playing for? We're not going to the playoffs, pack it in and head home,'" Beason said. "But that's not the makeup of this team. To come back against a team like that is huge. I know how hard it is to play down there, but the guys pulled it off."
Beason wasn't on the field for the inspired late-season turnaround, but he's eager to help carry that momentum into the start of next season.
Beason has already had knee surgery and said he'll have shoulder surgery in the coming days. His sights are set on a speedy rehabilitation so he can re-join a dynamic linebacking corps.
Beason led the team in tackles in each of his first four years, but he knows tackles will be hard to come by next season. Rookie Luke Kuechly set a team record for tackles with 205 – breaking the previous mark of 174 by James Anderson in 2011 – and Thomas Davis recorded 118 tackles in his first full season since 2008.
"It's going to be slim pickings," Beason said. "Thomas and James have got to get theirs and Super Luke the tackling machine. Numbers will be down, but we'll be playing at a high level and that's all that matters."