What are your thoughts on linebacker Jon Beason after two consecutive injury-proned seasons? – Jordon in Colorado Springs, Colo.
Beason played in four games this season before knee and shoulder injuries sidelined him, one year after he went down in the opener to a season-ending Achilles injury.
Beason already has undergone successful knee surgery, with shoulder surgery still to come. He's been in good spirits the couple of times I've crossed paths with him around Bank of America Stadium, and you can bet he's driven to put two frustrating years behind him in a big way.
Beason led the Panthers in tackles every year from 2007-10, and even while slowed by injuries he racked up 38 tackles in his four games this season, still good for 11th on the team.
He may well be looking at a position change next season with rookie Luke Kuechly excelling in the middle linebacker spot that Beason has occupied most of his career. But if you doubt Beason's ability to thrive on the outside, recall that he paced the team with 162 tackles in 2010 while spending half the year there.
---
With the strong linebacking core, why not move to a 3-4? – Alex in Plainsboro, N.J.
Assuming Beason, Kuechly, Thomas Davis and James Anderson are all back next season, that is quite a quartet. But the reality is that the Panthers' personnel in their front seven is built for a 4-3 scheme. When the Panthers have on occasion switched things up with a 3-4 look, they've done it with more of a defensive end-type like Antwan Applewhite serving as the fourth "linebacker."
In theory you'd like to see that linebacking quartet on the field together all the time, but there's something to be said for keeping guys fresh at such a physically demanding position. The last time the Panthers kept three starting linebackers healthy for the majority of the season was 2008, when Beason started in the middle, Davis played the weak side and Na'il Diggs manned the strong side.
---
I am a passionate Carolina Panthers fan, but I want to know why the last two years we have finished very strong but we can't start the season fast? – Travis in Raleigh, N.C.
The 2-8 start in 2011 followed by a 4-2 finish is no surprise. The Panthers entered the season in major rebuilding mode, with a rookie quarterback and a new coaching staff, and it took them awhile to hit their stride.
This season's slow start is harder to figure, with the strong finish to 2011 seeming to signal big things right off the bat for 2012. Instead, the Panthers again started 2-8 before righting the ship and now having a shot at finishing 5-1.
In the simplest terms, I'd point out that we're not dealing with a big sample size, and if the much-dissected loss at Atlanta in Week 4 hadn't turned out the way it did, this might be a moot point.
Since then, though, quarterback Cam Newton has emerged from sophomore-slump-like growing pains, the offensive line has jelled after working its way through the loss of Pro Bowl center Ryan Kalil, and the defense has continued to become a more cohesive unit.
And just as importantly, the Panthers won't make the same mistake in 2013 that they did in 2012. Left tackle Jordan Gross said the team may have thought things were going to come easy given the way the Panthers closed out 2011, but obviously they now know that's not the case.
---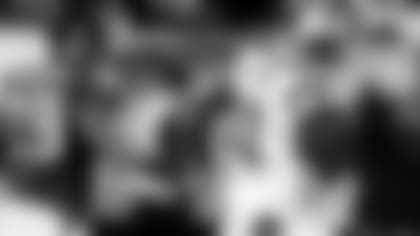 Do you think that Brandon LaFell will become an elite receiver in the league anytime soon? – Gary in Staten Island, N.Y.
LaFell obviously is Carolina's second option at wide receiver to Steve Smith at this point in his career, yet he's making the most of his opportunities. The third-year receiver ranks fourth in the league with a 17.0-yard average per reception, and he's tied for 18th with 13 receptions of 20 or more yards. Every receiver ahead of LaFell on that list has at least 10 more catches than he does.
LaFell has been slowed late in the season by a toe injury, but in the big picture he seems to be on the fast track.