CHARLOTTE – Much like his rookie year of 2014, cornerback Bene Benwikere expects to do a little bit of everything in the Panthers' secondary this season.
The Panthers expect him to do a lot.
"He's an awesome player," wide receiver Jerricho Cotchery said. "His ball skills are just incredible. From Day One, he had a real understanding of the game. They threw him in there the first day at nickel, and he disguising and dropping off his man and getting interceptions.
"Right away, it was like, 'Man, who is this guy?' He's just a playmaker."
Specifically, Benwikere is a playmaker who will once again play multiple positions. As a rookie, he played primarily at nickel corner early in the season and primarily at outside corner down the stretch.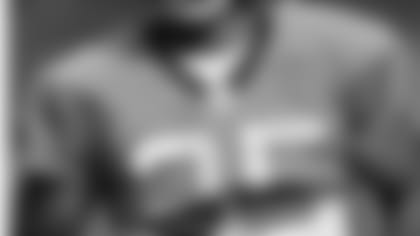 He finished the year as a starter along with Josh Norman on the outside, but the Panthers added veteran Charles Tillman this offseason and have been featuring Tillman on the first team in the preseason. At nickel, the Panthers have been taking a long look at what rookie linebacker Shaq Thompson can do.
"If it was up to me, I'd like to line up outside and then rotate in for nickel, but as long as we get wins, that's all that matters," Benwikere said. "We've got a lot of talent. I'll be involved inside and with nickel, but we'll also have Shaq in there with a lot of athleticism. Then at corner, we have Charles Tillman out there, so I'm looking at a backup role.
"We'll see how things go. I'd love to be out there playing in the slot and on the outside, but really it's about making plays whenever they call my number."
It's also about being available when his number is called. In between his stints at nickel and on the outside last season, Benwikere missed six games with an ankle injury. There's only so much a player can do to stay healthy, but Benwikere is determined to do whatever it takes.
"I feel real healthy. I've been able to get out there and not just move around but actually fly around," said Benwikere, who missed part of training camp with a hamstring injury. "The six-week span I was out, that's something that can't happen.
"I need to be out there with my teammates, helping them getting better while making plays. I'm focused on being healthier so I can be out there."