After the Panthers used their first-round draft pick on defensive tackle Vernon Butler, general manager Dave Gettleman was directly asked if the Panthers would draft a cornerback this year.
He gave a pretty direct answer.
"Will we draft a corner this weekend? Yeah, I think so."
Several talented corners as well as players at other positions where the Panthers could use some help remain. Heading into the second and third rounds Friday, here are 20 prospects at 10 positions worth keeping an eye on.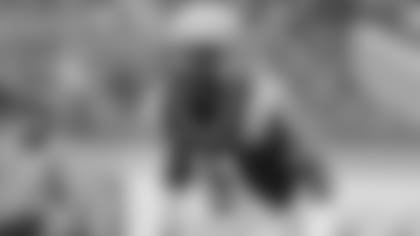 Mackensie Alexander, Clemson
Kendall Fuller, Virginia Tech
The Panthers might have drafted a cornerback even if they hadn't recently parted ways with All-Pro corner Josh Norman. These three are expected to be picked Friday, but still should be plenty of talent at the position when the final four rounds play out Saturday.
Emmanuel Ogbah, Oklahoma State
Shilique Calhoun, Michigan State
Gettleman expressed his confidence in the ends currently on Carolina's roster after passing on the position in the first round, but there are a lot of hog mollies worth watching here. This list doesn't even include Jonathan Bullard and Noah Spence, who had some first-round buzz as well.
Darian Thompson, Boise State
The Panthers are somewhat unsettled at safety after not re-signing Roman Harper in the offseason. Some thought Bell would give Ohio State a sixth first-round representative.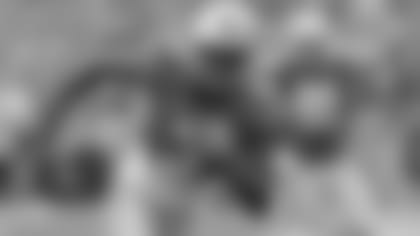 Sterling Shepard, Oklahoma
Michael Thomas, Ohio State
Everyone loves the idea of getting a shiny new toy for the offense via the draft, and the next few that will come off the board certainly qualify.
La'Raven Clark, Texas Tech
Good tackles are always in demand, and there's still a decent supply of them even after five were selected in the first round.
LINEBACKER: Myles Jack, UCLA – Major injury concerns pushed him from a top-five pick to a second-day pick.
RUNNING BACK: Derrick Henry, Alabama – The Heisman Trophy winner lasted until the second day after just one running back (Ezekiel Elliott) was selected in the first round.
TIGHT END: Hunter Henry, Arkansas – The Panthers have Greg Olsen, and Ed Dickson is a valuable backup, but Henry could create some serious mismatches in two-tight end sets.
DEFENSIVE TACKLE: A'Shawn Robinson, Alabama – Another defensive tackle for the Panthers on Day Two? You'd think not, but there are certainly some good ones left, including Robinson's college teammate Jarran Reed.
QUARTERBACK: Connor Cook, Michigan State – One of these days, the Panthers might draft a backup quarterback. It likely won't be Cook given that he likely will be gone before the Panthers pick again.