CHARLOTTE – Last year, safety Tre Boston was making big plays late in the season to help Carolina win the division and claim its first playoff victory since 2005.
This year, Boston is taking a back seat on a team that's 9-0.
After starting five regular season games and both postseason games as a rookie, Boston's opportunities have been limited in his second season.
His snaps have fluctuated from game to game. In last week's win at Tennessee, he played 17 snaps on defense to give veteran Roman Harper some rest. A week prior against Green Bay, his only action come on special teams.
"It's hard because people think, 'Well, since he played last year, he should play this year,'" Boston said. "I do want to play. But taking that back seat is making me a better football player in every sense of it."
That's the kind of perspective you don't often see from a 23-year-old player looking to cement his place on a top defense. But to his credit, Boston is trusting the process.
"Right now," Boston said, "I'm just taking a back seat and learning as much as I can."
The former fourth-round pick from North Carolina was thrown into the fire last year. With the Panthers looking for an injection of speed in the secondary, Boston replaced veteran free safety Thomas DeCoud in the starting lineup and helped Carolina win four consecutive games to close the season.
In the winner-takes-the-division game at Atlanta in Week 17, Boston recorded his first career interception and returned it 84 yards for a touchdown. In the NFC Wild Card Playoff against Arizona, he recorded an interception late in the fourth quarter to seal victory.
He was making plays, but he was also making rookie mistakes.
In the offseason, the Panthers created more competition at the safety spot.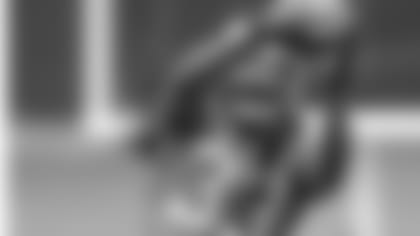 Free agent acquisition Kurt Coleman, a six-year veteran, battled Boston throughout training camp for the starting role opposite Harper. Coleman won the job with consistency and has been on the field for all but one defensive snap this year, posting 60 tackles and three interceptions.
"Tre has done really well handling it," Harper said. "I don't know how I would have handled it personally. Everybody wants to play, and there are only so many reps. He understands that and we need to keep him locked in and getting better, which is what he's doing."
Harper is a particularly valuable resource for Boston. The 10-year veteran has started 129 games. He's won a Super Bowl, and he's been selected to two Pro Bowls. And he's a willing teacher.
"I really feel like I am trying to raise Tre the right way," Harper said. "I was raised the right way in this game, and this game has always been good to me. I want it to be good to him. I just see all the potential and the characteristics of a really great player in this league. I want him to be that budding star."
A tight bond has developed between Boston and Harper that extends beyond the film room or practice field.
Both are excellent communicators. Their personalities mesh well. And Boston takes Harper's advice to heart.
"It'd be like an uncle and nephew relationship," Boston said. "He knows there are only so many years he can play left. So he wants to prepare me, just like when he was the young guy in this league. He wants to continue the legacy of what he's been taught."
Boston feels as though he's grown, even if people haven't gotten a chance to see that growth on game day. Harper can attest.
"Tre is a better player than he was at any point last year," Harper said. "He has a better understanding of the defense, and he has a different belief in his abilities."
Eventually, Boston will get a chance to prove why the Panthers believe he can be a long-term fixture in the secondary. And when that chance comes, he'll be ready.
"When his number gets called, he is going to be ready," Harper said. "When he's seeing the game the way it's supposed to be seen, it's lights-out the way he's able to play."