An offensive line typically finds cohesion through consistency of its components.  But the Panthers didn't have that in 2008.  The first-team quintet started seven games, but with minor injuries peppering the unit throughout the season, it had to overcome persistent shuffling to account for injuries which struck each first-teamer throughout the year.
 
The end result was splendid -- just 20 sacks allowed in the regular season and the league's No. 3 running game.  But those numbers only begin weaving the tale of Carolina's offensive line in the team's best regular season in a dozen years …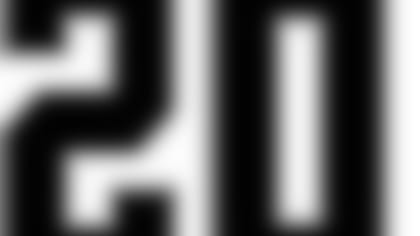 ... is the number of sacks the offensive line allowed in 2008, setting a franchise record, breaking the standard of 26 sacks permitted in 2003.
But of even greater relevance is the sack-to-pass-attempt ratio, which also set a franchise record.  Quarterback Jake Delhomme was sacked just once per 20.7 attempts, which was three attempts more than the one-per-17.7 ratio of 2003, the previous standard-bearing season for pass protection.
It also marked a 33 percent improvement from 2007, when Delhomme and fellow quarterbacks Matt Moore, Vinny Testaverde and David Carr were sacked once for every 15.3 attempts.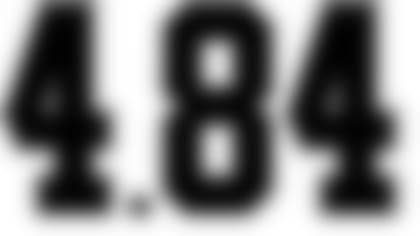 ... is the Panthers' average per rush behind their offensive line in 2008, easily the best in franchise annals.
The previous record was set in 1999, when Carolina averaged 4.28 yards per rush.  Ironically, the team ran the football fewer times that year than all but one season in franchise history; the Panthers' 356 runs in 1999 were two more than the 2001 tally, which was caused by the deficits that team faced throughout what became a 1-15 season.
The only year Carolina had more carries than in 2008 was 2003, when the Panthers ran 522 times, 18 more than this past season.  But the '03 team averaged 0.83 yards fewer per rush than the team did in 2008.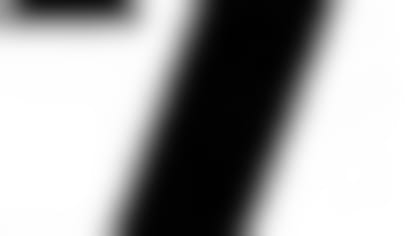 ... was the number of starting offensive-line combinations used by the Panthers last season, which ties with 1998 for the most in franchise history.
Until this year, the Panthers never had a winning season when using five or more different starting combinations.  Those three campaigns – 2004 (five starting line quintets), 2001 (five) and 1998 (seven), witnessed Carolina's two worst seasons and resulted in a collective record of 12-36.
The Panthers have most frequently used four different starting combinations in a season, with seven of their first 14 campaigns bearing exactly that amount.  In those seasons, the Panthers went 55-57, going 7-9 five times, 8-8 once and notching one winning season – 1996, when the Panthers won the NFC West and finished 12-4.  The Panthers also went 8-8 in 1999, the lone season in which they had three starting offensive-line units.
The most frequently used quintet was the base first-team unit of left tackle Jordan Gross, left guard Travelle Wharton, center Ryan Kalil, right guard Keydrick Vincent and right tackle Jeff Otah, which opened the season together at San Diego and also started Week 4 against Atlanta, Week 9 at Oakland and Weeks 11-14 at Atlanta and Green Bay and at home against Tampa Bay and Denver.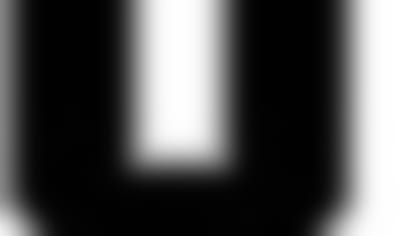 ... is the number of offensive linemen who started every game for Carolina last year, marking the first time in franchise history that no Panthers lineman started in all 16 of the games in a season.
Gross had been the standard-bearer for this statistic in recent years, starting and playing in each of his first 84 games as a professional since being the Panthers' first-round pick in 2003.  A concussion against Atlanta brought that streak to an end, placing Frank Omiyale into the starting lineup against Kansas City in Week 5 for his first and so far only start as a professional.
Carolina offensive linemen have started all games in a season 32 times -- an average of 2.29 offensive linemen per year -- with Wharton, Gross and Mike Wahle starting all 16 games in 2007.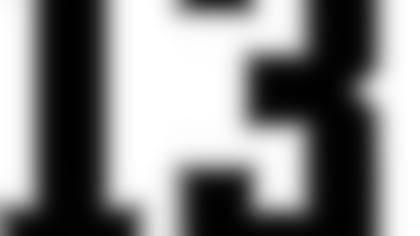 ... is the the number of different offensive-line combinations used by the Panthers during the season.   In addition to the seven starting units, the Panthers used six other alignments:
In Week 1 ... injuries to Wharton and Otah forced some shuffling.  Otah succumbed in the first quarter and missed most of the remainder of the first half, forcing Jeremy Bridges into his spot.  Wharton was injured a quarter later, creating a short-lived alignment that saw Geoff Hangartner and left guard and Bridges at right tackle, with starters in the other three slots.  Otah returned and played the entire second half, while Wharton remained sidelined, giving the Panthers the alignment they would use against Chicago and at Minnesota in the following two weeks.
In Week 4 ... the Panthers placed Wharton at left tackle after Gross suffered a concussion on Carolina's first possession.  The Panthers had returned to their original starting offensive line this game after Wharton had missed two weeks, which forced reserve tackle Frank Omiyale to the game-day inactive list.  A week later, Omiyale was active – and in the starting lineup for the first time as a pro, taking Gross' spot until he returned at Tampa Bay.  Carolina also had to replace Otah against the Falcons; he succumbed to a sprained ankle in the second half. Bridges took his spot and remained there for the following four games. 
In Week 5 ... Kalil succumbed to an ankle injury in the second half, forcing the Panthers to go with Omiyale at left tackle, Wharton at left guard, Hangartner at center, Vincent at right guard and Bridges at right tackle.  Gross' return to work the following week at Tampa Bay meant that this quintet was never a starting lineup.
In Week 17 ... injuries to Vincent, Hangartner and Otah yielded a fourth-quarter alignment of Omiyale at left tackle, Wharton at left guard, Kalil at center, Bridges at right guard and Gross at right tackle.  It was the only action Gross saw all year on the right side, at which he started all 16 regular-season games in 2003, 2005 and 2007.