Other receiving duos had more yards, but none had a higher percentage of their team's work through the air than Steve Smith and Muhsin Muhammad for the Panthers last season ...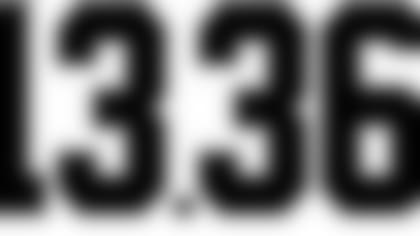 was Carolina's yardage per reception last year, the highest in the league and nearly fourth-tenths of a yard better than the No. 2-ranked team in this statistic, the Atlanta Falcons, who averaged 12.98 yards on their 265 receptions.  Only five other teams averaged more than 12 yards per catch in 2008; only one of the seven teams with that average had a losing record.
The figure was the highest in franchise history, bettering the 12.96 yards-per-catch average of 2005.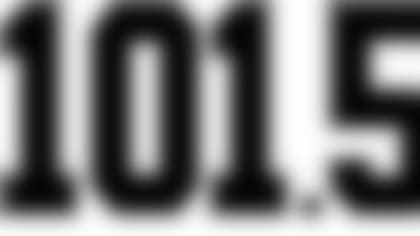 is Steve Smith's average receiving yardage per game, which was not only the highest of his eight-year career, but the best in the league since 2005, when Terrell Owens averaged 109.0 yards in seven games. 
No other receiver in the last three seasons has averaged 100 yards per game for a season as Smith did.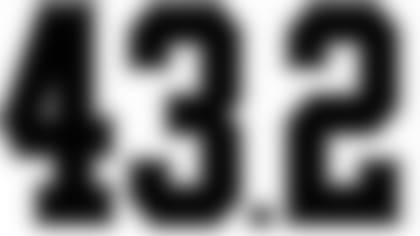 is the percentage of Carolina's receiving yardage amassed by Smith.  The only other time in franchise history one man accounted for more than 40 percent of the team's receiving yardage was in 2005 by … you guessed it, Smith.  His 1,563 yards in Carolina's 11-5 campaign represented 44.8 percent of the team's receiving yardage total.
The only other team-leading receiver to have as high a percentage of his team's receiving yards in 2008 was Houston's Andre Johnson, whose 1,575 yards represented 45.3 percent of the Texans' tally of 3,474 yards on 367 receptions during the 2005 season.  It must be noted, however, that Johnson needed 115 receptions for his total – averaging 14.2 yards per catch – while Smith's total came on just 78 receptions, averaging 18.2 yards.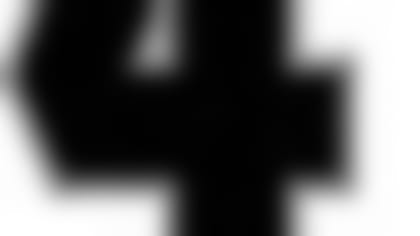 is the number of seasons in which Carolina's two leading receivers have combined to account for more than 57 percent of the team's receiving yardage – 2008, 2005, 2003 and 1995. 
The Panthers have an average record of 10.25 wins and 5.75 losses when their top two pass-catchers combine for that bulk of the receiving load, and have made the playoffs in all but one of those campaigns – 1995, when the team still had the best expansion record for any first-year team since the 1950 Cleveland Browns, who had been together for the previous three seasons in the All-America Football Conference before being absorbed into the NFL.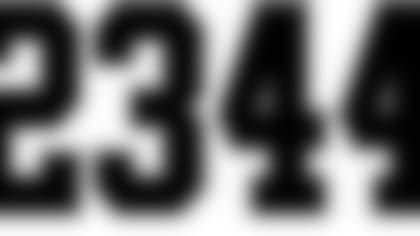 is the number of yards that the Panthers' two pace-setting receivers, Smith and Muhsin Muhammad, combined to accumulate.  Their yardage was only surpassed by duos in Houston (Johnson and Kevin Walter) and Arizona (Larry Fitzgerald and Anquan Boldin).
However, no pair of receivers had a higher percentage of their team's receiving yards than Smith and Muhammad, who combined for 71.2 percent of the 3,288 yards that the Panthers' pass-catchers amassed.  The last time Smith and Muhammad played a full season together, in 2003, they combined for 60.1 percent of the 3,238 yards that Carolina's pass-catchers gained, with 1,947 yards on 136 receptions between them.