CHARLOTTE – The Panthers are being careful with quarterback Cam Newton and wide receiver Kelvin Benjamin, but head coach Ron Rivera is confident both will play at Washington on Monday night.
On Carolina's first injury report of the week, Newton (shoulder) and Benjamin (back) were limited.
Rivera said Newton's shoulder was checked out and his workload should increase gradually throughout the week.
"It's sore, and we don't want to aggravate it," Rivera said. "We're following what the trainers and doctors have decided. He'll work his way back up all the way to Monday night."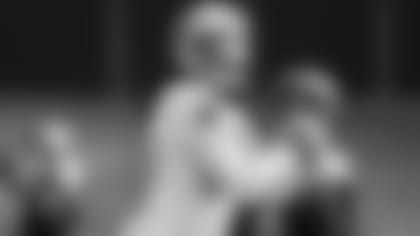 Benjamin landed on his back after making a catch during Wednesday's practice.
"He made a heck of a catch yesterday and landed on it," Rivera said. "We'll just be careful."
It's been a difficult stretch of late for Benjamin, who previously battled a shoulder injury.
"And we all tend to forget that he's not even 16 months removed from knee surgery," Rivera said. "He missed an entire season. He's working his way back into a full year. He has to get used to it again.
"You could almost say it was like hitting the rookie wall all over again. He's battled through it, but he gets frustrated because he remembers how well his rookie year went... It is just going to take time."
Linebacker Luke Kuechly practiced fully Thursday but remains in the concussion protocol. Defensive end Charles Johnson (hamstring) and offensive tackle Daryl Williams (ankle) did not participate.
View photos of the Panthers as they prepare for their game against Washington.