CHARLOTTE – There are plenty of excuses for the Panthers offense, but no one has time for them.
"It doesn't matter what happens," quarterback Cam Newton said after Carolina's 34-13 loss to New Orleans, "we still have to have answers. We didn't have enough answers today."
Injuries to tight end Greg Olsen, center Ryan Kalil and wide receiver Kelvin Benjamin aren't easy to overcome, but that's the expectation for someone like Newton, who has his own health issues to contend with during practice each week.
Newton and his surgically repaired shoulder have been playing catch-up for months. On Sunday against the Saints, it finally caught up the Panthers.
Newton finished 17-of-26 for 167 yards and three interceptions. Unlike the first two games, the Panthers trailed and needed to rely on the passing game to claw their way back. The offense isn't currently built to operate well in that situation.
"I put the defense in some screwed up situations and, in order for us to win, that can't happen," Newton said. "Trying to make a play and force things. Trying to find a spark. As you saw, that wasn't the way it went."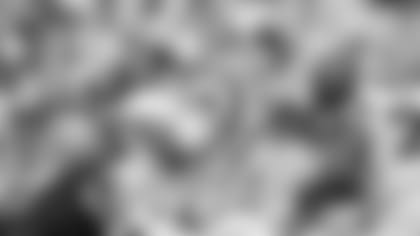 Naturally, there is a lot of frustration.
Last week, after Carolina's 9-3 victory over Buffalo, Newton admitted he needed to "check" his frustration and "trust the process."
A week later, after Carolina's first loss of the season, Newton again reiterated the need for patience. His team is 2-1, but his fan base is concerned.
"Moving forward, there is no need to panic," Newton said. "There is no need to rush. There is no need to be up in arms about the situation. Should you be frustrated as a fan? Absolutely. I am frustrated with my lackluster performance knowing that we are better than the performances we've been putting on the past couple of weeks.
"Be patient and know that big things are ahead for us. This year's Panthers team has big things to do."
View the top photos from Panthers vs. Saints by team photographer Melissa Melvin-Rodriguez.