ATLANTA – Quarterback Cam Newton left Sunday's game against the Atlanta Falcons and entered the concussion protocol.
Newton took a shot to the head from linebacker Deion Jones as he crossed the goal line for a two-point conversion with 11:42 remaining in the game. Newton didn't appear to see Jones coming, and by the time he did it was too late to avoid the hit.
"They took him in to examine him," said head coach Ron Rivera, who did not have any further update.
Newton was taken to the locker room and did not return to the sideline.
Newton finished 14-of-25 for 165 yards and one touchdown. He rushed five times for 30 yards and was sacked once.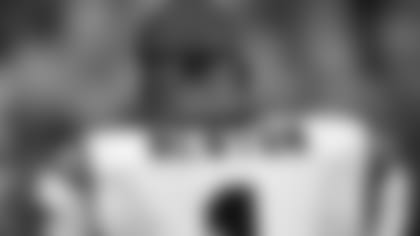 "If you guys know Cam like we know Cam, he's going to come back with resilience and the attitude of a winner," linebacker Luke Kuechly said. "That's what we love about him – he's a fighter.
"I don't know exactly that the situation is, but Cam is one of the toughest guys I know. He'll get back out there as soon as he can."
Newton isn't the only injury concern for Carolina following the 48-33 defeat.
In the second half, linebacker Thomas Davis suffered a hamstring injury and wide receiver Devin Funchess suffered a toe injury. Both did not return.
With left tackle Michael Oher out with a concussion, the Panthers shifted right tackle Mike Remmers to the left side, and Daryl Williams made his first career start at right tackle.
"Two guys stepped up today at different positons," guard Trai Turner said, "and that's just the name of the game."
View game action photos from Carolina's 48-33 loss to Atlanta.