CHARLOTTE – While Sundays came quickly for quarterback Cam Newton when he needed time to get his surgically repaired throwing shoulder ready for action, Thursdays come quickly for everyone.
It's a good thing Newton turned the corner before the Panthers had to quickly turn the page for a showdown of 4-1 teams on Thursday Night Football.
"If we were to play today, I'd have to be ready to play," Newton said Tuesday, two days after lighting up the Lions and two days before facing the Philadelphia Eagles under the bright lights at Bank of America Stadium. "You have to have expedited preparation for a game like this – cutting out two or three days of preparation from Thursday to Sunday – but I like where we are right now."
The Panthers certainly like where Newton is. After playing just one series in the preseason, Newton looked like he was still in preseason mode while struggling through the first three weeks, though the defense helped Carolina go 2-1 just the same.
But the last two weeks have featured Newton in midseason form – rare form, actually – with consecutive 300-yard, three-touchdown-pass games for the first time in his career to spearhead victories at New England and Detroit.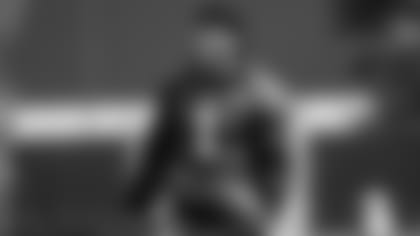 "A lot of it has to do with how he feels. He's felt good the last couple of weeks," head coach Ron Rivera said. "Those first few weeks were a struggle because he was going through the process of getting his shoulder back in shape, and now he's at that point where he's feeling really good.
"He's getting proper rest and treatment and is ready to go the next day. I'm excited about how things have gone for him."
In a normal week, Rivera would be restless if eight players didn't participate in practice two days before kickoff, but the concern was muted Tuesday. Rivera said three players who didn't play last week – center Ryan Kalil (neck) and safeties Kurt Coleman (knee) and Demetrious Cox (ankle) – aren't expected to play. But Rivera doesn't seem to be sweating the game status of wide receiver Devin Funchess (knee) or cornerbacks James Bradberry (calf) and Daryl Worley (ankle) despite their absence from practice.
"On a Wednesday (before a Sunday game), a few of these guys would probably be limited participation as opposed to not practicing at all," Rivera said. "Most of them got their reps in terms of the installation periods."
Newton officially was limited, as he has been for every practice since Week 3, and that practice plan has paid dividends. Newton said the short week creates the challenge of quickly achieving "body wellness as a whole," but doesn't think he should be negatively impacted more than anybody else.
"Whatever the situation at hand is, we're playing under the same circumstances as the other team," Newton said. "We better be ready to go."
Newton said both teams no doubt are feeling good about themselves, and with good reason – both are tied with the Packers for the best record in the NFC. He said he's focused on finding that one edge that can put the Panthers over the top, mentioning that the homefield advantage could provide just that.
It is nice to be home when Thursday Night Football bears down on you, but the Panthers' biggest edge is a healthy and honed in Cam Newton.
"I'm just trying to find ways to do anything for this team to win football games – running, passing, blocking, catching, cheering," he said. "My job is to be a leader of men and bring guys together to win football games."
View photos of the week of practice leading up to the Panthers' game against the Eagles.