Like most self-respecting people, Cam Newton wants to be the best he can possibly be.
Newton, it just so happens, doesn't mind openly declaring that goal, and his pursuit of that goal just happens to play out one of the biggest stages on the planet.
Folks aren't used to people unashamedly proclaiming that they want to be great, and because of that, Newton sometimes rubs people wrong.
But how can anything about his goal for himself – and for his Carolina Panthers teammates – be wrong?
"When you look at the greats – Muhammad Ali, Tiger Woods, Kobe Bryant, Derek Jeter, LeBron James, Stephen Curry – a list of people where you can see it, you can sense it, you can feel it when watching them play," Newton said in a video posted on the The Players' Tribune, a website that allow athletes to tell their stories in their own words. "It's that burning desire when you're fed up with just accepting something and you know that you're worth more.
"I know my worth as a person. I know my worth as a player. And I would encourage any other person that has known that to strive for the highest form of yourself as possible. When I look at my teammates and we all can relate on a common goal and say, 'We need to do this. This is what we're capable of,' then everything else will take care of itself."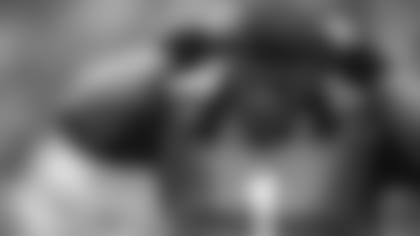 Newton said he shared his hopes and dreams with Panthers team Owner/Founder Jerry Richardson even before Carolina used the first overall pick of the 2011 NFL Draft on the quarterback.
"Before I even got drafted, I wrote Mr. Richardson a note," Newton said. "In that note, I stated that there's no doubt in my mind that I will and want to be the greatest football player to ever play this game. And I am willing and able to give you every single thing that you want.
"I also mentioned that those were big words to say, but in the famous words of Muhammad Ali, 'I was the greatest way before I even knew I was.' "
Newton also discussed the roots of his ultra-competitive nature, a determination formed during backyard basketball games with his family and further sharpened when he came up short of success when thrown under center as a freshman on his varsity high school football team.
"I promised myself at that specific point, after that game – after the tears had dried up – that I would never fear a game or a moment ever again in my life," Newton said. "After making that promise, my whole approach to the game of football changed."
In a separate video clip, Newton share his thoughts on his much-discussed press conference following Super Bowl 50.