CHARLOTTE – Cam Newton didn't see this coming. No one did. But as head coach Ron Rivera has often said, you are what your record says you are. The reigning NFC champions, the three-time NFC South champions, are 4-8.
"It's demoralizing," Newton said. "Coach as well as Mr. (Dave) Gettleman always talk about sustaining success, sustaining success year in and year out. We have to find a way to do that. When we don't do that, then that's a problem."
After a 15-1 season, the Panthers seemed well positioned for more success in 2016. But it hasn't worked out that way.
"I do know we've set a standard here, and it's unacceptable," Newton said. "I'll be the first one to tell you it is. But you still have guys that are giving unbelievable effort. I'm just trying to be one of those guys."
Newton was nearly unstoppable last year, posting career highs in passing touchdowns (35), rushing touchdowns (10) and passer rating (99.4) en route to being named NFL Most Valuable Player.
This year has been a different story. Entering Week 14, Newton has 19 total touchdowns and a passer rating of 80.6.
"I don't know. It's numerous things I need not say," Newton said when asked why his stats have regressed. "But I can tell you it's not because of the preparation."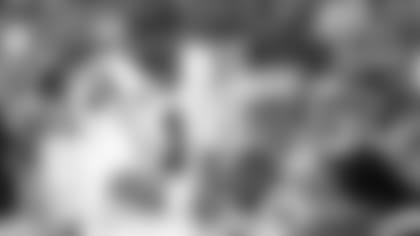 Rivera knows the work Newton puts into his craft. He sees the effort behind the scenes with coaches, teammates and the strength staff.
"The things a lot of people don't see are the hours he puts in," Rivera said. "The young man is dedicated."
Offensive coordinator Mike Shula said Newton's preparation has gotten better every year he's been in the league. But Newton knows he's judged on production, not preparation.
"It doesn't matter how much I prepare – if it doesn't translate on the field, people will say, 'Oh, he's just garbage.' For me, it's trying to get it to carry over from practice to games," Newton said. "This season it just hasn't turned over. And I don't have nobody to blame but myself."
With four games left, Newton and the Panthers aren't where they thought they'd be. But to steal a widely trusted sports cliché – you're either getting better or you're getting worse, and Newton wants to finish this season heading in the right direction.
"It's challenging, it's extremely challenging. It's humbling as well," Newton said of the 2016 season. "But you have to keep getting better. You have to keep doing it.
"Creating good habits and winning football games – that's what I'm most worried about."
View photos of Panthers practice leading up to their game against the Chargers.