CHARLOTTE – Cam Newton always circles a late November date on his calendar, but it's not Thanksgiving.
It is, however, about giving thanks.
"I call it my resurrection day because a lot of me changed that day, for obvious reasons," Newton said of November 21, the date in 2008 when he was arrested for stealing a laptop computer as a student at the University of Florida.
"My biggest scar – and being embarrassed by it – ended up being my biggest star."
Newton took to Instagram on the ninth anniversary of his arrest and shared how that moment helped make him the man he is today.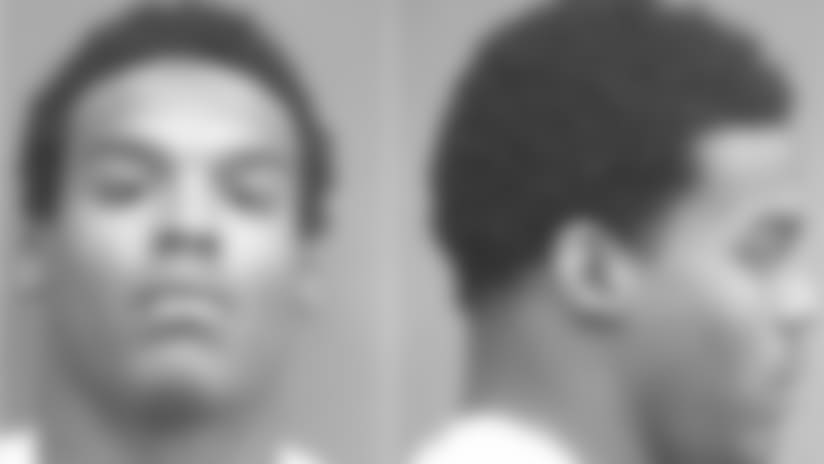 ](https://www.instagram.com/p/BbxBecfgs4u/)
In addition to those words he posted Tuesday, Newton also shared something that people in the limelight almost always shy away from – his mugshot from that fateful day.
"When I added the mugshot, that made it real," Newton said Wednesday. "It wasn't just in a holding cell. If you really look into the picture, you see green and white. That wasn't a Polo sweater."
Wearing a prison-issued jumpsuit, Newton vowed to do all he could to avoid putting himself in a similar situation again. Two years later, after a stint in junior college, Newton led Auburn to the national championship and won the Heisman Trophy. Months later, the Panthers picked him No. 1 overall in the 2011 NFL Draft, and he's in the midst of the seventh season of his record-setting NFL career.
Newton's most notable on-field accomplishment came in 2015, when he was named league MVP and led the Panthers to a 15-1 record and a trip to Super Bowl 50. He's just as proud, however, of the work he's able to do through the Cam Newton Foundation, saying he's surrounded himself with people in his life who aren't just fixated on him winning a Super Bowl.
"Oftentimes when you get to a position of power or success, you kind of forget the bridge that brought you over, forget certain things that happened," Newton said. "I think back to junior college, think back to Florida, think back to Auburn and try to put that care back in my life by getting better each and every day. More importantly, I'm put here to be a servant, just trying to impact and empower people.
"I'm still a work in progress myself. For me to say I'm perfected, I'd be lying to you. When I hear the criticism in the media or whatever, it doesn't fuel the negative side of me. It just proves to me that I still need to get better, and that's not bad for a person to feel that way."