DENVER – When quarterback Cam Newton entered the press room following the Panthers' 21-20 loss to the Broncos, he was met with questions about multiple hits he took to the head.
The media wanted to know Newton's thoughts on the officiating after only one roughing the passer penalty was called.
"It was a very physical game," Newton said. "We all have jobs to do, including the refs, and we have to do our jobs better and find ways to win football games.
"It's not my job to question the officials. I really like this officiating crew, so I know it's not something they did intentionally. But it's not fun getting hit in the head."
Newton then made sure to point out that officiating was not the determining factor in the outcome.
"We didn't lose the game because of that; I know that for a fact," Newton said. "We've just got to find ways to put more drives together.
"We have to find ways to move the ball and to not stay stagnant for so long."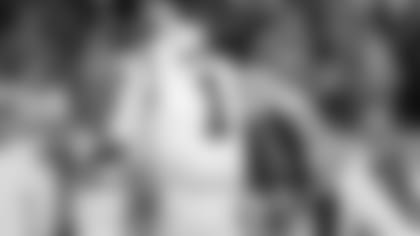 The Panthers, who led 17-7 at halftime, only mustered a field goal in the second half. While Denver's defense is outstanding, Newton knows his unit is capable of much more.
His teammates agreed, but many of them struggled with the fact that their reigning MVP quarterback was taking so many hits to the head, which has been a major point of emphasis with player safety in mind.
"It's been that way since he's been here," linebacker Thomas Davis said of the 6-5, 245-pound quarterback. "They judge him differently, they look at him differently."
"He's a quarterback," wide receiver Kelvin Benjamin added, "and you've got to treat him like a quarterback."
View the top photos from Carolina's loss at Denver by team photographer Melissa Melvin-Rodriguez.