CHARLOTTE – It could be written that cornerback Josh Norman brought out quarterback Cam Newton's competitive nature when the two were teammates in Carolina.
It would be more accurate to say that Norman managed to match Newton's competitive nature.
Yes, Newton is excited about going up against Norman when the Panthers travel to Washington. But Newton doesn't need the Norman narrative to get him fired up, even though the Panthers might not officially have anything on the line when their Monday Night Football matchup kicks off.
"Josh is a person that challenged me daily because of that competitive mentality – on the field, off the field, after practice," Newton said. "I respect Josh. Our relationship goes way beyond football. I look forward to the matchup on Monday night but not only because of that.
"We're playing in a hostile environment against a team that is on the rise – a very, very hot team right now. It's going to be a good judge of where we are and how we need to get better."
Newton doesn't want to think about the possibility that his team will be reduced to the role of spoilers, as the outcomes of Sunday's games could mathematically eliminate the 5-8 Panthers from playoff contention before they even kick off their Week 15 game.
But if that's the case, Newton will be ready to compete – playoffs or no playoffs, Norman or no Norman. The season hasn't gone like anyone hoped it would, but winning always remains the goal in Newton's world.
"If you look at guys' faces in the locker room and our preparation, nothing has changed," Newton said. "It's all about creating good habits and knowing that if we want to be in the position we want to be in for years to come – if we want to sustain success – we have to win games in November and December."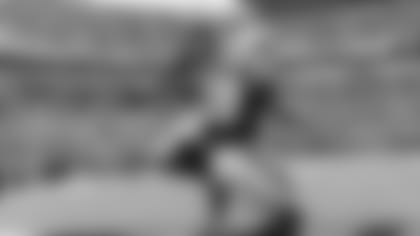 Newton's competitive nature was on display in a backwards sort of way Wednesday when he stood and watched practice. Rather, he was forced to stand and watch practice.
Newton pretty much refuses to take "rest days" at practice, so the coaching staff pretty much forced his hand.
"Every now and then, you've got to do that for him because he doesn't take any days off unless he has to. He wanted to get out there and work, so we limited him," head coach Ron Rivera said. "He's tough-minded. He wants to be out there and show his teammates that he wants to be out there, so today was a little bit tough on him.
"Out there today, when the offense would get ready, he would do a series of sprints. He just can't help himself."
Losing eight games this year after losing just one last year has been hard on Newton, and he doesn't want to lose anymore. Not this year and certainly not next year, when the Panthers get to start over at 0-0.
Until then, Newton will work hard to – as he likes to say – find ways to be 1-0 at the end of the week.
"This team has been going through a lot of growing pains with a lot of young players and guys who have been forced into major key roles," Newton said. "For the most part, we've been seeing the growth that we need to see. This should be a good testament to where we came from and where we need to go.
"Our test isn't fully filled out yet. We'll find out more on Monday night."
View photos of the Panthers as they prepare for their game against Washington.