SPARTANBURG, S.C. - In three short years, cornerback Nate Ness has spent time with more NFL teams than most players do over the course of their entire career.
Ness is hoping his seventh team can be his last one for a while, but he won't get discouraged if it isn't.
"I love it here. There's a competitive atmosphere," said Ness, who was a part of his 25th non-gameday transaction when the Panthers signed him Thursday. "I'm just out here competing, trying to fight for a job. I'm hungry. I love this game. I play it with passion."
Ness' passionate play resulted an interception in his first full practice Friday and two more interceptions in his first padded practice Saturday at Fan Fest.
Practice interceptions can sometimes be borne out of circumstances that fall in a player's favor, but Panthers head coach Ron Rivera sees more than that in the 6-1, 190-pound journeyman.
"The thing I like about Nate is that he's a guy that has the physical stature that you look for in a corner," Rivera said. "Then you watch him practice, and you see that some of the things he does suit what we want to do.
"But you really can't tell until you get the pads on and start playing. We're going to get a gauge on a lot of guys come the first preseason game."
Ness has played in eight regular season games with three different teams since wrapping up his collegiate career at Arizona in 2008, but he's never managed to stick in one place for very long.
Ness, however, has a determination that would serve any team well.
"OK, I got released from one team, but that's not the end of the journey. There's more to it," Ness said. "What are you going to do? Are you just going to sit and pout and mope around like that's the end of it?
"Every time I've been released, I go back and hit the weight room the next day, because I want to keep myself ready. You never know when the next opportunity is going to come, so you have to keep yourself prepared and in a positive mindset."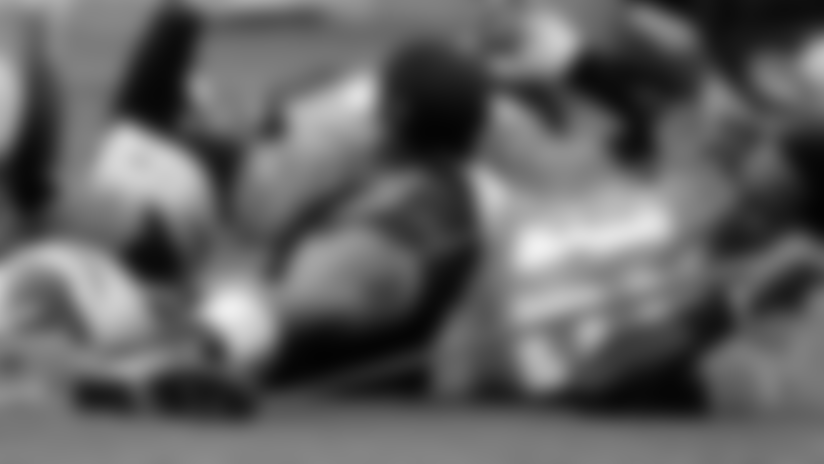 GETTIS COULD RETURN SOON: Rivera said wide receiver David Gettis could possibly come off the Physically Unable to Perform list (PUP) before the Panthers' preseason opener Saturday against the Houston Texans, but Gettis won't play against the Texans even if he is able to practice by then.
Rivera, however, isn't overly concerned. The plan all along has been to take it slow with Gettis' hamstring injury, and Rivera likes what he's seen from the team's other receivers.
"The biggest thing with David is just to continue to work and see how things go," Rivera said of Gettis, who missed the 2011 season with a torn ACL in his left knee. "There are certain things that still kind of bother him, and the hard part is that it's on the leg of the knee that was repaired, so you really have to be careful.
"There have been a lot of positives, but the unfortunate thing is he can't do limited things with us. He just has to work on the side and try to push himself through."
In the meantime, Brandon LaFell has established himself as the starter opposite Steve Smith, and veterans, returners and rookies at the receiver spot have been impressive.
"It's not like we're in a hurry. That's probably the best part," Rivera said. "We're very confident, very pleased with what we've seen."
---
TRAGEDY HITS HOME: Rivera is mourning the death of Garrett Reid, the 29-year old son of Philadelphia Eagles head coach Andy Reid.
Rivera spent five seasons as the Eagles linebacker coach, coinciding with Reid's first five seasons as head coach from 1999-2003.
"Anytime a father loses a son, it's tough. Our thoughts and prayers go out to Andy and Tammy and to the rest of the family," Rivera said. "It was a little bit of a shocker. I was there for five seasons and got to watch the young man run around, hang out and all that good stuff. It's just sad."