CHARLOTTE – Spring is a time for new beginnings, and arguably no one on the Panthers roster was more excited for that than Captain Munnerlyn.
The wide smile has returned to the eccentric 5-foot-9 cornerback's face after a "very difficult" 2017 season. What was supposed to be a happy homecoming proved to be anything but from an individual standpoint.
"I'm in the best shape I've been in in a long time. I'm ready to roll," said Munnerlyn, who has pleased coaches with a solid start to spring practices ahead of his 10th season. "Not to say I wasn't in shape last year, but we have a new defensive coordinator and things will probably go a little differently. I wanted to come in this year in tiptop shape for whatever my role is."
Before looking ahead to his role in 2018, let's revisit Munnerlyn's puzzling 2017 season.
After three strong seasons with the Vikings, Munnerlyn signed a four-year deal with the Panthers, the team that selected him in the seventh round of the 2009 draft.
He was ecstatic to be home. But things didn't go according to his plan.
"I came into the situation thinking it was going to be something different. When I signed back here I was like, 'OK, I'm going to be the nickel, but I'm going to play a whole lot. If 11 personnel or three receivers are in the game, I'm going in,'" Munnerlyn said. "But it didn't work out like that. We played a lot of big nickel. I didn't know that was going to happen. I was in a little funk, a little bitter.
"I was all excited about coming back home and playing with TD and Luke and flying around making plays. I wasn't prepared to come back here and play 12 snaps a game. That's not me."
Munnerlyn couldn't keep his frustration bottled up. He wasn't prepared for such a reduced role, and it shook him. When he did get on the field, he felt out of rhythm. He made it known he was upset, and that didn't make things better.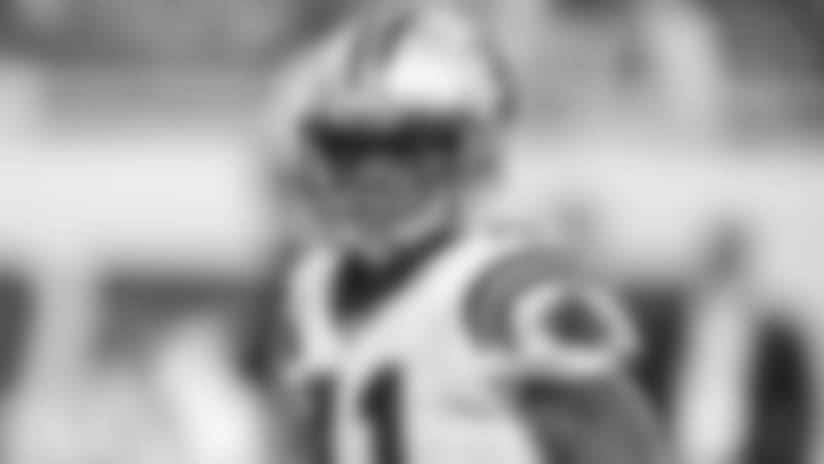 It all came to a head in Week 15 when the Panthers were battling to secure a playoff spot and Munnerlyn was a healthy scratch against the Green Bay Packers.
"It was the first time I was made inactive my whole career," Munnerlyn said. "Yes, I do regret how I handled the situation. I pouted, I was mad and I showed my frustration instead of just working.
"But I felt like I couldn't show my potential on the field. I feel like I'll have that opportunity this year."
Munnerlyn will get a fresh start of sorts thanks to the aforementioned change at defensive coordinator, with Eric Washington taking over for Steve Wilks, now the head coach of the Arizona Cardinals.
What's interesting about all that is the fact that Wilks was one of the primary reasons Munnerlyn wanted to come back to Carolina in the first place.
"Nothing against Coach Wilks, who is still probably the best coach I've ever had in my life, but I really feel like I'll play a lot more this year," Munnerlyn said. "I'm willing to bet my money that if I come out here working like I've been working this spring – gaining that trust and proving to the coaches that I can still play some football – that I'll play a lot more."
You might think Munnerlyn's confidence would be shaken after a humbling season where his playing time dipped drastically.
Rest assured, that's not the case.
"I do feel I'm still the best at my position," Munnerlyn said. "I just want to prove I'm right about myself."
View photos from the fifth practice of organized team activities.