CHARLOTTE – The Panthers are No. 1 in total defense and have allowed just six points through two weeks, but there are skeptics.
There are those who look at the offenses Carolina has faced – San Francisco and Buffalo – and brush aside their defensive dominance.
But quarterback Drew Brees, head coach Sean Payton and the Saints? That offense has a longstanding pedigree, 0-2 or not. And that gives the Panthers defense – particularly those lining up in the secondary – a chance to show something Sunday.
"That we're for real right? Because they're saying we're not," cornerback Captain Munnerlyn said with a smile. "It's about what we believe as a unit – and defensively – we feel like we're one of the tops in the league. We are going to try to keep it going."
Everyone is all too familiar with Brees at this point. He's a future Hall of Famer capable of putting up points in a hurry.
Over the years, the Saints have shown a willingness to throw the ball relentlessly – Brees led the league in pass attempts last season – and that might be the best approach considering the Panthers are allowing just 60 rushing yards per game.
"It's definitely going to come more to the secondary than it has been," cornerback Daryl Worley said. "Whether this game is won or lost will come down to us. They are a pass-happy team that likes to spread it out."
And Munnerlyn likes the sound of that.
"We know they're going to come in here and they're going to throw the ball," Munnerlyn said. "I get excited about that. Test us."
Said cornerback James Bradberry: "We'll have a lot more opportunities to get our hands on the ball. I look forward to going against this passing attack offense."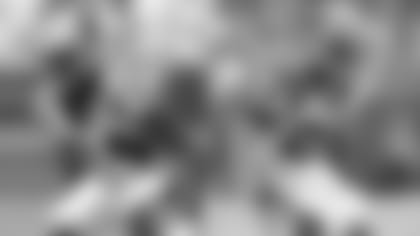 This is a test many have been waiting to see Worley and Bradberry take.
Throughout the offseason and preseason, there has been talk of their growth and development after "baptism by fire" as rookies.
Last year, a veteran quarterback like Brees licked his chops preparing to go up against not one, but two rookie corners. This time around they intend to make him lick his wounds.
"They're older and wiser, and the biggest jump is from your first year to your second year in my opinion. You can go one way or the other way," quarterback Cam Newton said. "Those guys understand each other and understand this defense."
And they understand the challenge in front of them.
"Coming into this week we want to take another step," Worley said, "and be able to show that we are the No. 1 defense."