SPARTANBURG, S.C. – From the very beginning of his pro career in 2010 through the end of last season, Kurt Coleman has played a weekly role on defense. The extent of that role has varied widely, a reality that has helped Coleman learn that he can't worry about whether he's a starter or a reserve.
So far at training camp, Coleman has played like a starter – as have others.
"You can't control everything, but what I can control is how I go out there and approach the game," Coleman said. "Whether I'm starting or whether I'm second, I can't really control that, but what I can control is whether I'm getting better every day.
"Roman (Harper) has been in the game for 10 years, and I've been in it for six. We have a good feel for the game, but what's great is that we're all trying to get better – whether it be Tre Boston or Robert (Lester) or Colin (Jones). We're all trying to make each other better. That's the great thing about this team."
Harper and Boston – a rookie last season – ended 2014 as the Panthers' starting safeties. The team released veteran Thomas DeCoud in the offseason and signed Coleman, a starter in Philadelphia in 2011 and 2012 and a reserve for the Eagles in 2013 and for the Kansas City Chiefs in 2014.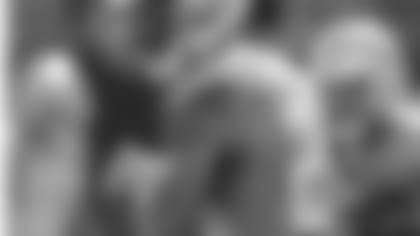 So far with the Panthers, Coleman has shown the kind of attributes that allowed him to pace the Chiefs with three interceptions despite starting just three games.
He recorded an interception in each of his first two training camp practices as a Panther.
"I'm a smart player, and I'm going to go after the ball, but this defense is predicated on being one-eleventh of it," Coleman said. "Throughout the season, you'll have your opportunities to get an interception – it's just a question of whether you're in the right spot at the right time. If you do that, plays will come your way."
He's also made a mark – and in some cases left a mark – in the run game. At one point during camp, head coach Ron Rivera reminded Coleman to be careful about the tenacity of his tackling.
"I'm physical, but I'm not looking to hurt anybody – especially my own teammates," Coleman said. "But it's a physical game, and I've got to be able to work on certain tackles.
"If I'm told to let up, I let up. But for certain inside run drills, hey, we've all got to get better, and sometimes I've got to thud you up and take you to the ground. It's not to be malicious; it's just trying to get better."
And Coleman couldn't be more fired up about how much better this already accomplished defense appears to be getting as training camp progresses.
"Day by day, collectively as a team, we are getting better," he said. "I'm excited. It's a fun camp because we are really competing."