CHARLOTTE – Offensive coordinator Mike Shula wants consistency from his unit. But right now, consistency is eluding the Panthers offense.
"We're just not quite getting it done consistently," Shula said. "We're showing flashes of it."
Flashes haven't been enough to end Carolina's seven game winless streak.
Quarterback Cam Newton has admittedly struggled during that stretch, but Shula reiterated that Newton's performance is largely a reflection of the entire unit's execution.
Newton completed 18-of-35 passes for 194 yards and one touchdown with one interception in Sunday's loss to the Minnesota Vikings. He also ran nine times for 49 yards.
"He's the trigger man and he's the only one that's got the quarterback stats," Shula said. "But it takes the 10 guys around him, it takes the coordinator, it takes all of us to put him in the best position to make plays."
"Does he need to be more consistent? Yeah."
Shula acknowledged that playing with a lead would be beneficial for Newton and the offense, something the Panthers have only had 37 percent of the time this season.
But it's up to them to create opportunities to play from ahead.
"That's us. We get the ball first, let's go get the lead," Shula said. "We have to start faster and finish in the red zone, eliminate the negative plays."
---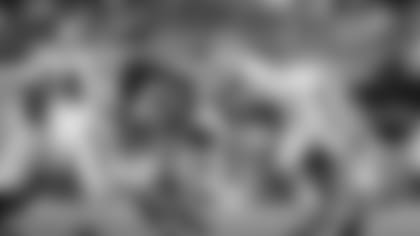 The 210 yards the Panthers allowed against the Vikings was a season-low. Quarterback Teddy Bridgewater threw for just 138 yards, and Carolina surrendered just three points in the second half.
But that solid defensive outing wasn't enough for the Panthers to get a win.
"There was about three or four plays in the first half where we didn't make them earn it," defensive coordinator Sean McDermott said. "We always want to make the opponent earn every yard. We didn't do that enough.
"We made some adjustments and got some things addressed at halftime. We played good, solid ball."
Once again, Carolina struggled in the battle for field position and the defense needed to defend short fields. Minnesota opened the scoring with a 45-yard touchdown drive.
But field position doesn't change Carolina's commitment to get off the field unscathed.
"We still have to make sure we don't allow them to score," defensive tackle Kawann Short said. "If they score on special teams, we can't let them score anymore. We are a big part of that and we need to take initiative as a defense to make every stop."
And they are taking the initiative to create more takeaways. The Panthers forced two fumbles against the Vikings but were unable to recover either one.
"We've got to get takeaways and try to set our offense up in scoring position," McDermott said.