Unsure whether to turn pro or return to Mississippi State for his senior year, defensive tackle Fletcher Cox sought advice from the NFL Draft Advisory Board.
The board's findings didn't make his decision any easier, but they made him work harder once he did make his decision.
"I was a little mad about it," said Cox, who received an early-second-round grade from the board. "But I figured once I went out and could prove that I can go in the first round, I'd be OK."
At this point, it's difficult to imagine Cox lasting until the second half of the first round, let alone into the second round.
The 6-4, 298-pounder can play outside or inside along the defensive line. At the NFL Scouting Combine, he paced all defensive tackles with a time of 4.79 in the 40-yard dash and 7.07 in the three-cone drill.
Cox is used to making people stare in disbelief at his speed relative to his size. The Mississippi native was a member of his high school's 400-meter relay team, sometimes running the anchor leg at 240 pounds for a unit that made it one step short of the state championship meet.
"Yeah, a lot of people were just looking at me. Once I got the baton, they were surprised," Cox said. "In the offseason we do cone drills (at Mississippi State), and I like to compete against linebackers and safeties. I know if I can keep up with them, then I'm pretty good."
Cox has a fast motor, and it's long-running, too. At a position where the perception that players take plays off runs rampant, Cox just keeps running.
"One thing we always stressed at Miss State is, 'Always go as hard as you can, and don't stop until the whistle blows,' " Cox said. "I love playing the game. It's about enjoying what you love to do every day, going out to practice and just having fun."
Cox made his mark on the Mississippi high school football scene despite growing up in the small town of Yazoo City, earning scholarship offers from all of the SEC's top programs before deciding to stay close to home.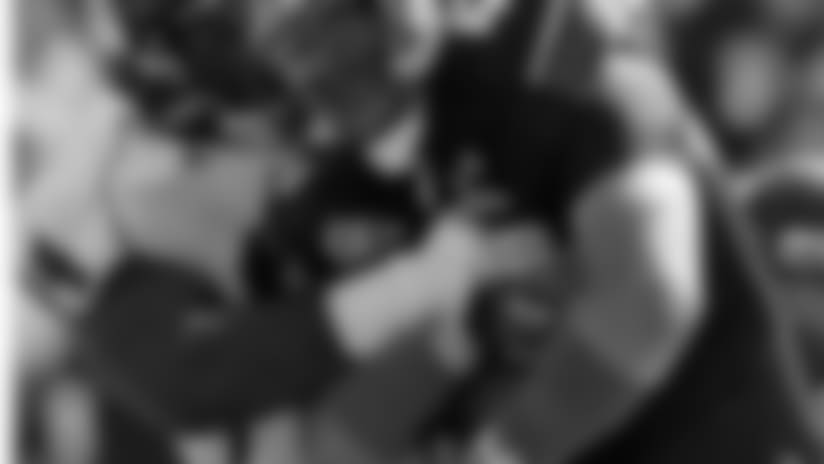 He entered college physically prepared to play right away and earned all-freshman honors from SEC coaches in 2009, then he became a starter the next season and a star last season.
In addition to his ability to disrupt an offensive line's best laid plans, Cox also excelled on special teams, blocking four kicks in college.
"Blocking a kick changes the whole momentum of the game. You get the whole team going," Cox said. "It started in practice. "I blocked a lot of kicks in practice, and Coach always told me it would carry over into the game."
Practice is often where it starts for Cox, who never seems to stop.
While other NFL prospects spent the offseason working on perfecting drills they'd have to perform at the combine and their pro day, Cox committed to improving his pass-rushing skills, working relentlessly on drills to improve his hand work.
He refuses to settle for second best, just like he doesn't plan to settle for the second round.
"I think I'm mature enough to compete at the next level," Cox said. "I have good character, I'm a good guy off the field, and I'm a guy that takes coaching.