CHARLOTTE – The story of Sunday's victory at Seattle was Carolina's comeback drive in the closing minutes that culminated with a 26-yard, game-winning touchdown pass to tight end Greg Olsen.
But in any comeback, there are several other significant plays that make it possible.
Head coach Ron Rivera spoke about one such play Monday, when he recalled quarterback Cam Newton's 8-yard connection with running back Jonathan Stewart on a simple check-down pass to start the final possession.
"That was probably the biggest play of the game, in my opinion," Rivera said. "It was a smart play.
"I think (Cam) has learned that the big play can be an 8-yarder. That was great, and it's all part of his growing process."
As you'll see below, the defense made its share of critical plays as well.
Second-and-6 from Carolina 29
10:02 remaining in 3rd quarter
Seattle leads 17-7
Seahawks quarterback Russell Wilson had victimized Panthers defensive end Kony Ealy earlier in the game with his running ability, but in this instance, Ealy played his assignment perfectly.
Wilson faked a handoff to running back Marshawn Lynch and bootlegged right. Ealy was crashing down on the play from the backside but alertly stopped to face Wilson head-on when he faked the handoff. Wilson had nowhere to go, and Ealy stopped the athletic quarterback for a 5-yard loss.
"It's a flash. It takes discipline to do his job," defensive coordinator Sean McDermott said. "He was executing what we talked about during the week.
"Football, to some extent, is a game of self-correction. He was able to go back out there, see the same thing and execute."
Ealy's tackle set up third-and-11. Carolina came up with a stop and forced Seattle to settle for a field goal.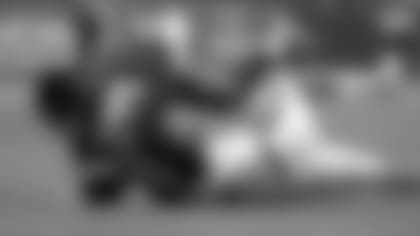 Third-and-9 from Carolina 15
12:28 remaining in 4th quarter
Seattle leads 20-14
A touchdown here changes the way this game unfolds. But Carolina forced another field goal thanks to an effective weakside blitz.
Linebacker Thomas Davis and cornerback Charles Tillman both blitzed off the same side, creating confusion for the Seattle protection. Tillman occupied a blocker, and Davis shot through the gap essentially unimpeded to sack Wilson and force a third Seahawks' field goal.
"I thought Sean's decision to use that (blitz) – something we really hadn't worked on all week but had in the bag – worked out great," Rivera said.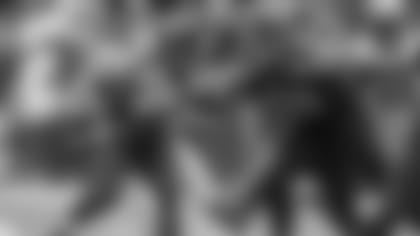 Third-and-5 from Seattle 35
8:53 remaining in 4th quarter
Seattle leads 23-14
This three-and-out was huge. Time was running out on the Panthers, who needed two scores. Third-and-5 is a comfortable distance for any offense, with much of the playbook available.
Davis flashed a potential pressure at the line of scrimmage. But he dropped back into coverage at the snap and ran with tight end Jimmy Graham to the flat. Wilson quickly targeted his playmaking tight end, but Davis' speed made the difference. Graham was unable to turn up field, and Davis pushed him out of bounds two yards short of the line to gain.
Carolina found the end zone on the ensuing possession, cutting the deficit to three.
First-and-10 from Seattle 40
3:05 remaining in 4th quarter
Seattle leads 23-20
Wilson and the Seahawks knew a solid drive here can salt away the game. But after a 20-yard completion to Graham to start the series, the Seahawks are forced backward. Rookie linebacker Shaq Thompson brought pressure off the weak side and was one-on-one with Lynch. Thompson blew past the running back and drew a holding call to make it first-and-20. Seattle proceeded to lose three yards over the next two plays, leading to a punt that gave Carolina that final possession with 2:20 remaining in the game.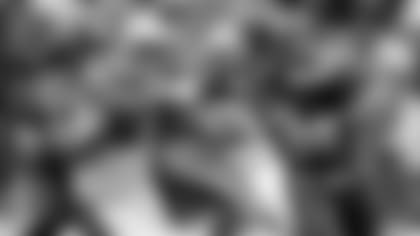 SPECIAL MENTION: Can't forget about the special teams. Carolina's coverage team did an outstanding job containing dangerous returner Tyler Lockett. Rookie linebacker David Mayo made a terrific tackle to limit Lockett to a 13-yard punt return late in the third quarter (an illegal block pushed Seattle back further).
After Carolina took the lead in the final seconds, Thompson ran down on kick coverage and upended Lockett at the Seattle 9-yard line. Thompson injured his knee on the play, though Rivera hopes pending an MRI that the injury isn't serious.