TAMPA, Fla. – There are many talented pieces to Carolina's defensive puzzle.
Linebacker Luke Kuechly and safety Kurt Coleman are the ones who make them all fit together.
"Having them both out there really showed today," head coach Ron Rivera said.
Kuechly, who missed last week's game at Chicago with a concussion, and Coleman, who missed the last three games with a knee injury, were back on the field Sunday against Tampa Bay, and they were hugely impactful in Carolina's 17-3 victory.
The Buccaneers and their second-ranked offense entered the game having posted five consecutive games with at least 300 passing yards. On Sunday, they were held to 279 total yards and quarterback Jameis Winston turned it over three times.
"That's a really good offense," Kuechly said. "We did some really good things today."
"A total defensive effort," Coleman said. "When we're all on the same page and understanding where we are going to be, it's a very effective defense."
Communication is the key to making that happen. And that's where Kuechly and Coleman come in as leaders who get everyone aligned properly to execute their assignments.
"The communication is probably the biggest aspect of it all," Rivera said.
That's not to say Kuechly's physical talent and ability isn't as important to Carolina's defensive success. That's undeniable.
"The guy is the best middle linebacker in the league," linebacker Thomas Davis said. "Whenever we have him on the field we're a much better team."
And while Coleman isn't the superstar Kuechly is, he's valued tremendously inside the Panthers' locker room.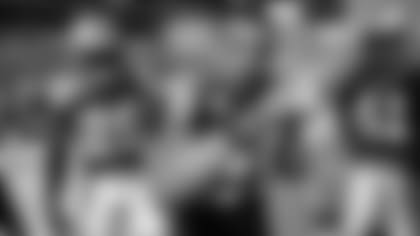 "Kurt is the leader of secondary," Davis said. "He really provides that comfort level. To have him back was huge, to have Luke back was huge. I think it really spoke to the performance we had today having those guys back on the field."
A look at the defensive stat sheet revealed two names at the top: Coleman with nine stops and Kuechly with eight. Each of them also contributed in the takeaway department, with Kuechly intercepting a pass and Coleman recovering a fumble.
"It was very good to watch those guys get out there and make plays," Rivera said. "You do miss players like that, guys that makes plays. Not just making the tackles themselves, but putting other people in position to make plays."
Added cornerback James Bradberry: "They're our leaders, so any time you get those guys back it adds some confidence to your whole overall feeling. Having those guys back out there, we knew we were going to come out here and play a good, aggressive game."
View the top photos from Panthers at Buccaneers by team photographer Melissa Melvin-Rodriguez.