SPARTANBURG, S.C. -- Players bring cool rides to training camp. That's not new.
Of course, not all modes of transportation are created equal.
For the past couple of years in Spartanburg, no one has had a more stylish offering than Thomas Davis: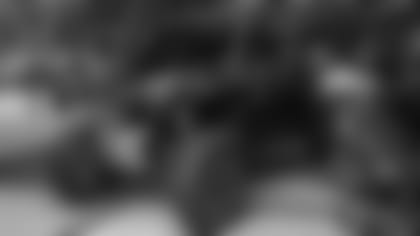 While Mario Addison has had perhaps the fastest machine: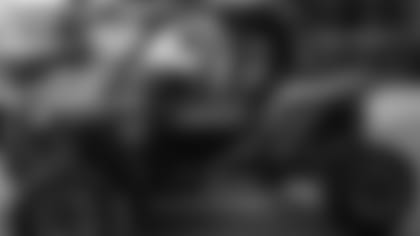 But see that blue ATV in the top left? That's different because it's part of a group.
Here's a different angle: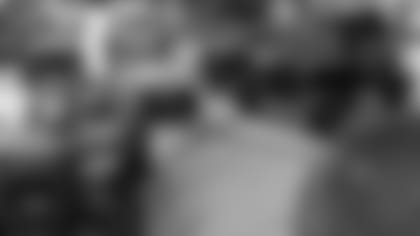 Ignoring that lowly offensive lineman's golf cart in the middle, the picture above shows 57 percent of what the defensive backs are riding around Wofford.
"Us collectively, no doubt," cornerback Teddy Williams says when asked which ride(s) were this year's best. "It's a team effort.
"TD's ride is old. It has miles on it. Ours are fresh off the lot. Brand new. First ones to ride on them."
Williams, who owns a Raptor 700 back home in Houston, came up with the idea to make it a group thing. But his "guy" was only able to rent out seven Raptor 450s, and 15 defensive backs were on the roster when camp started.
"So I went from oldest to youngest in the room," Williams explains. "By priority, Mike Adams was first. Kurt Coleman said he had one coming, so he didn't need it. Then it was myself, Colin (Jones), Captain (Munnerlyn), L.J. (McCray), James (Bradberry) and Daryl (Worley)."
Hold on, though. Shouldn't third-year safety Dean Marlowe be ahead of at least Bradberry and Worley?
"Dean (Marlowe) didn't answer the phone, so he missed out," Williams says. "Now he acts like he doesn't care."
Says Marlowe: "He asked me if I wanted one again when I got here, and I said, 'That's the least of my worries right now.'"
Fair enough. But the Blue Brigade – OK, that's an uncool nickname I just made up for the group – is turning heads on campus.
"Awe man, you seen those rides? The blue rides are really nice," Addison says.
Even if not everyone is impressed.
"They are just copycats, that's it," says defensive end Charles Johnson, who's also riding around in a blue ATV. "They're copycats."
Maybe. But at least they're not part of the offensive linemen/Greg Olsen golf cart group.
"They're the slow cruisers," Williams says. "They're like the old lady driving on the highway in the left lane that just needs to get over in the right lane but she won't move.
"They just want to roll slow and cruise and be in the way, so we just cruise around them."