CHARLOTTE – Bruce DeHaven, who spent the past two seasons as a special teams assistant, is now the Panthers' special teams coordinator. Richard Rodgers, who served in that role for two and a half seasons, is now assistant defensive backs coach.
Head coach Ron Rivera believes the change puts both coaches in better position to help guide the Panthers to success.
"They are better fits," Rivera said. "It's a matter of putting guys in the right chair. I think that's what we've done."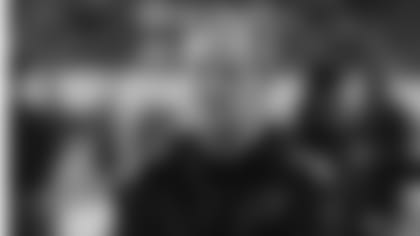 DeHaven has 28 seasons of NFL coaching experience. He came to Carolina from the Buffalo Bills, where he served as special teams coordinator from 2010-12, his second stint with the team. He previosuly coached special teams for the Bills from 1987-99. DeHaven was also special teams coach with the San Francisco 49ers from 2000-02, Dallas Cowboys from 2003-06 and Seattle Seahawks from 2007-09. "Starting new and starting fresh, this gives Bruce an opportunity to make his mark and do some things differently," Rivera said.
Injuries to several important special teamers contributed to Carolina's struggles in that area in 2014. The Panthers finished last in opponent's punt return average and next to last in opponent's kick return average, while ranking 18th and 24th in punt and kickoff return average.
Rivera reiterated the importance of acquiring personnel to upgrade the special teams units.
"A lot of it falls on me to make sure we make a commitment to finding certain things," Rivera said. "We feel good about our kickoff guys, but we need to find out who our punt return guy can be.
"We've got to make a commitment to having special teams aces on the field. It's something (general manager) Dave (Gettleman) and I have talked about."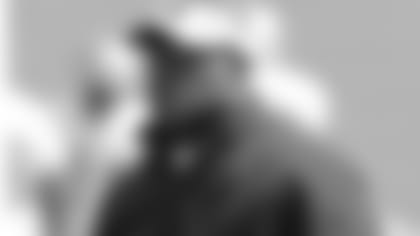 Rivera promoted Rodgers to special teams coordinator after Brian Murphy was dismissed with seven games remaining in the 2012 season. Rodgers, who came to Carolina with 23 years of defensive coaching experience at the collegiate level, including 11 seasons as a secondary coach, was the special teams assistant at the time. "I did that with the idea of helping to develop him and get him ready in the event we lost one of our defensive coaches," Rivera said. "I wanted to have a guy prepared for that position.
"I had to make a move with our special teams midway through the 2012 season, and Richard was the guy who stepped in. He did a nice job for us."
And going forward, Rodgers will help with special teams – something Rivera expects from all of his position coaches.   
"It's not like we are doing anything different as far as availabilities and resources," Rivera said. "Richard will be involved with special teams just like all of our assistant coaches."
Curtis Fuller, who worked as a defensive assistant primarily with the defensive backs for the last two seasons, will take on more special teams responsibility in 2015.
"A lot of the work he'll do will revolve around special teams," Rivera said. "But he'll still be involved with the defense."